Comberjohn
Life time member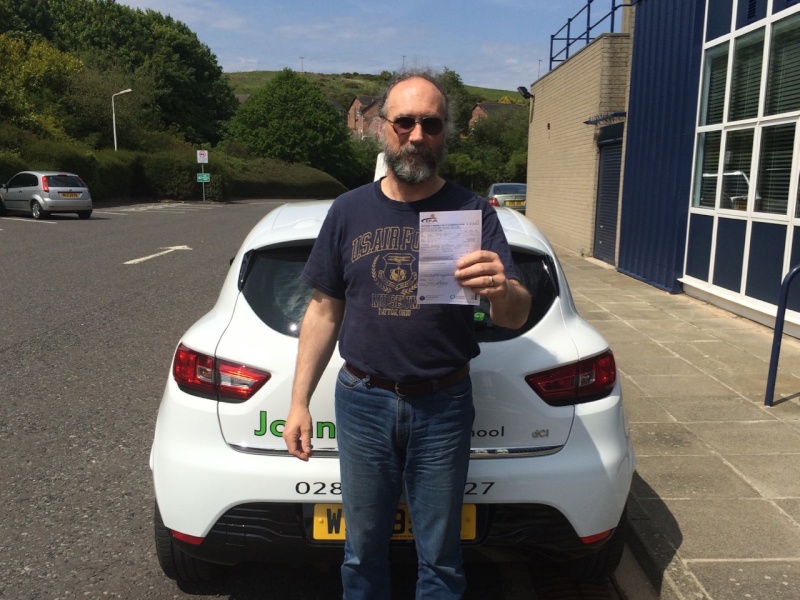 And here we have brother Dai who obtained his cager, I mean driving licence today with a first time pass, despite his advancing years.
It only needed me to speak softly, quietly encourage him and gently convince him that he had the necessary skills. 
Oh, and get him to shut his gob and stop telling me how I should be teaching him to drive!
BTW this was the aforementioned ejit that prevented me getting away early this weekend.

__________________________________________________
Life is not a rehearsal.
2010 VFR 1200F DCT 
2010 R1200GS(gone)
1986 K100 Silver(gone)
2012 K1600GT(gone)
1984 K100RT Madison Silver(gone)
1989 K100LT Stratus Grey(gone)
1984 K100 Red(gone)