T3CHNO1D
active member

So I need a new fan for Big Red, dummy me, I bought two.
Bought a FF Dynamic fan, cheaper version of the Spal 30100402 for $59 on fleabay, nice fan, works great, identical to the Spal. 
I also ordered a fan from Aliexpress, THE FAN , thought that it might be worth a look at $29 US ($35 Cdn) with free shipping. 
Well the both arrived, both are actually nice fans, I like the AliExpress one as it does cover more surface area of the radiator so should cool more when compared to the FF Dynamic or the Spal as neither of those brands have the shroud. They both sound the same, appear to have the same power and blow about as hard as each other. 
Thought I'd pass on the info in case anyone needs a fan and has time to wait to get it shipped slow boat from you know where.
The bracket holes actually do line up to the radiator... see bottom of picture...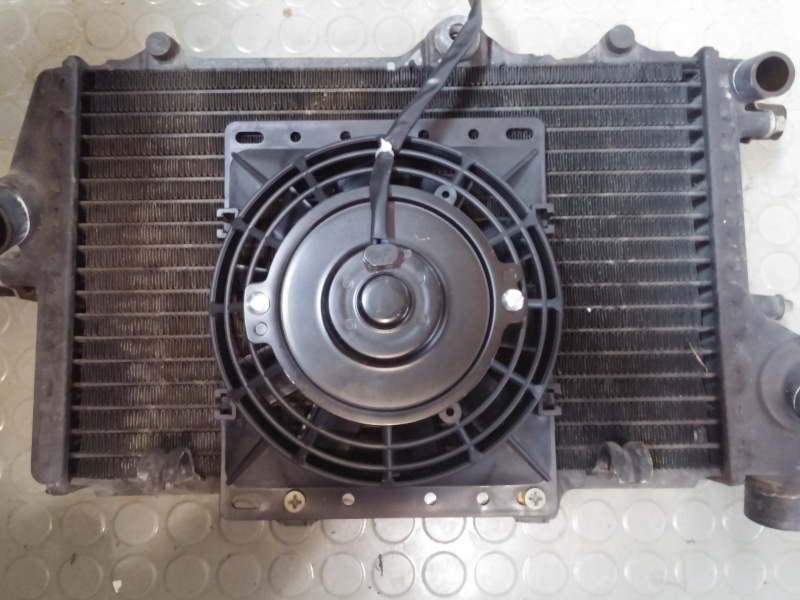 But I think I will make a bracket to move it into the center to get more air through it...

__________________________________________________
__________________________________________________
Model        Production Date/Serial Number
K100         1985 ???? / (F0030125)