Motorbike Mike
Life time member
As some of you know, I found a very early K100 earlier this year. It was always my intention to restore the bike as I thought that the early built number made it a little special. It has just 22836 miles on the clock and all the parts i.e discs etc, don't seem to have much wear & tear. The motor is as as sweet as any K could be. 
Front calipers removed because the pads had swollen onto the discs.
It could be a Cafe Racer project but it's too early to cut up. The tank had the usual pin hole in the bottom, I've welded it up and primed it ready for paint.
The condition isn't that bad,I've seen worse on the road. Storage neglect is the phrase here.
Why am I selling it? I found another K basic with just 3707 miles on it and don't have time for 2 restorations this winter.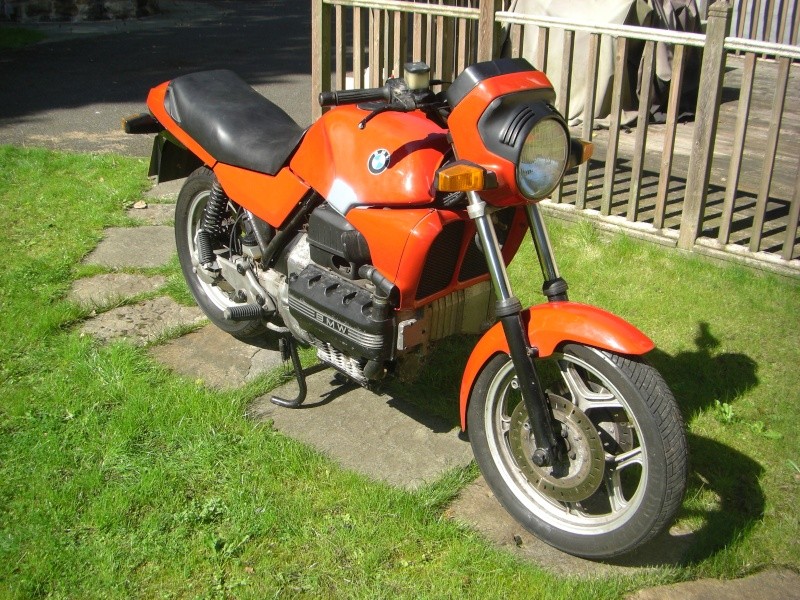 I'm giving it a go on eBay if anyone wants to look.....yes, yes,I feel guilty-OK?
Mike.