AL-58
Life time member
Personally I've never felt a K was particularly heavy, basically till this morning.
As many of you might know I have recently gained employment as a Postie (Motorcycle Postal Delivery Officer) and now get to ride around for a fair bit of every day on a menacing Honda SuperCub on your footpaths.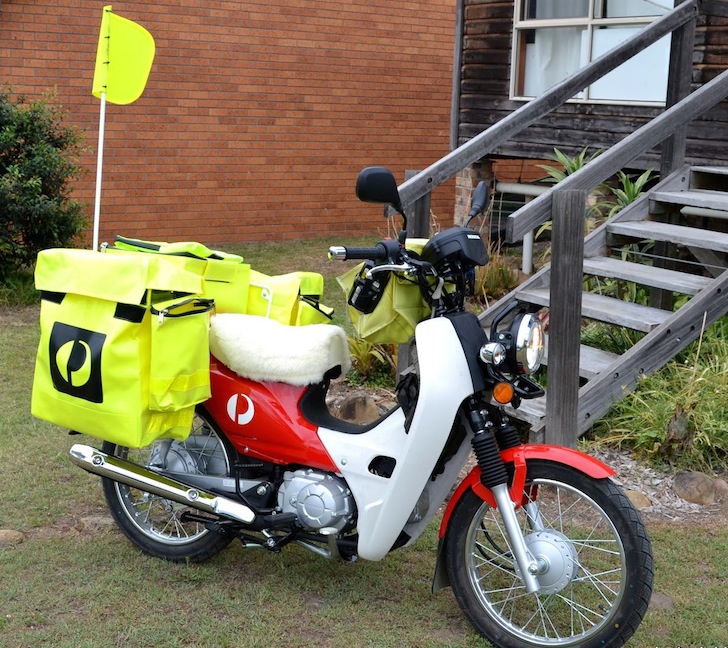 The sidecar now feels like a truck every time I get on it.  Today I took the lean, lithe stripped down K100 out and nearly dropped it while getting on or getting off about 4 times.  Where did all that weight come from all of a sudden?  I'm also forgetting to use the clutch when pulling up at the lights.  Well, at least I'm not riding it on the footpaths!.
Al
__________________________________________________
'87 K100RS/HRD sidecar (1100 motor)  
'92 K100RS-16v (Paint it Black)
'87 K100RT with Paralever backend
"When I'm too old and too foolish to handle a sidecar I'll buy a Sportsbike"