playlikewedream
Silver member

Hi Guys,
After sorting out the starter motor problems, fitting the new battery and fixing the abs problems, I now have no fault lights showing yeepee
. So today I took her out for her first run of the year, which considering its Ireland is great to be out so early, the weather was beautiful lots of sunshine although low in the sky and a little blinding at times it felt great to blow the winter cobwebs away and she performed really well no issues just lots of winding roads and a short stop off at a very famous watering hole. see photo. hope to see the eccentrics at Stradbally Fayre on the 19th.
Cheers
Pat.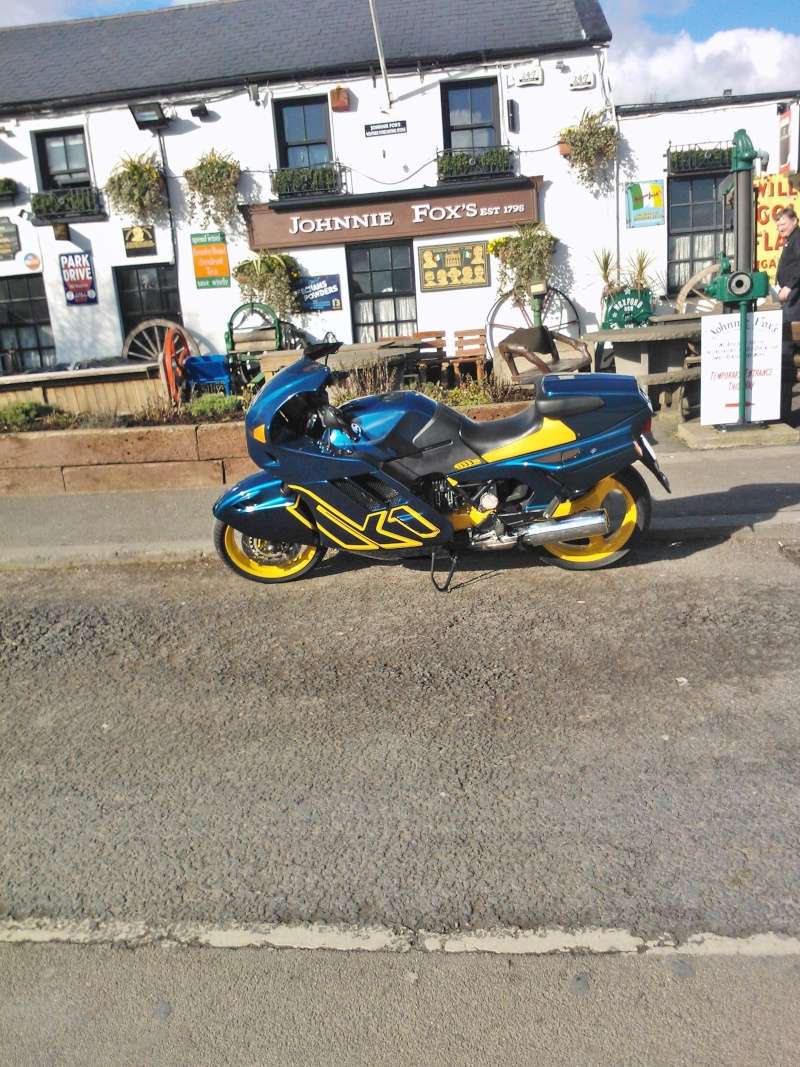 __________________________________________________


K1 1990 Laguna Blue and Yellow
K1100RS 1997 Sedien Blue.
Its not about the journey or the destination, it's about the friends you make on the way.