1 Project K on Sun Feb 28, 2016 7:56 am
Suurtje74

New member

Hello There
My name's Herman and I'm from the Netherlands.
I enjoy riding a K100RS for 4 years now and last November, winter is coming, I took off everything RS and some more parts.
I'm not very experienced, the K is my 3 bike. I started out with a lucky find: a GL1000ltd, fully hanged with loads of, well, loads of it. I 'restored' it to it's naked beauty as it was supposed to be. To be honest I sold it when it was completely taken apart and in boxes. I was in, way over my head. It turned out it had to many mechanical problems.
My second bike, a VS800 Intruder, was also very complete when I bought it, but nicely 'chopped' when I was done changing her. I can show pictures later on, but I don't want to spend to much time talking about my exes on our first date...
Then I bought a fully dressed K100RS 1988. I guess some people do like the Brick engine. I drove it like that for 3 years and then decided that it is time again to start modifying.
I cannot say I have a name for the looks that I try to create, but if you insist, it is somewhat in-between the line of a café racer / bar hopper / street tracker. Nothing very new, the only thing is I want to be able to take somebody along, my oldest daughter (10) really likes to go along for a ride and I kinda promised that we would still be able to ride together.
Biggest challenges ahead as I see it now, wiring up the new speedo, changing the exhaust, create a duo seat and relocate some necessities.
My main own creation on this bike, will be the seat. Again, for two persons, and I am trying to create something in the line of this rear seat: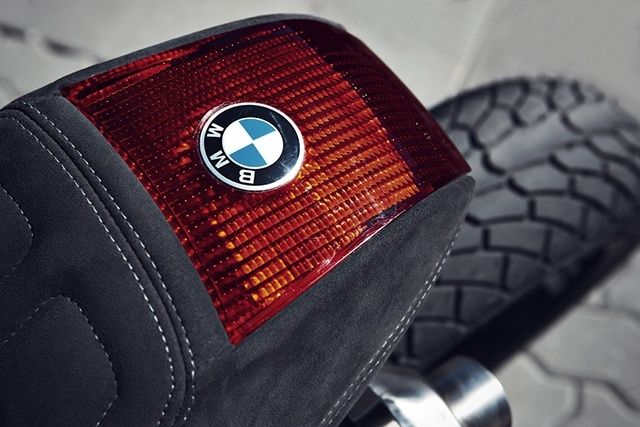 I was really glad when I found this picture: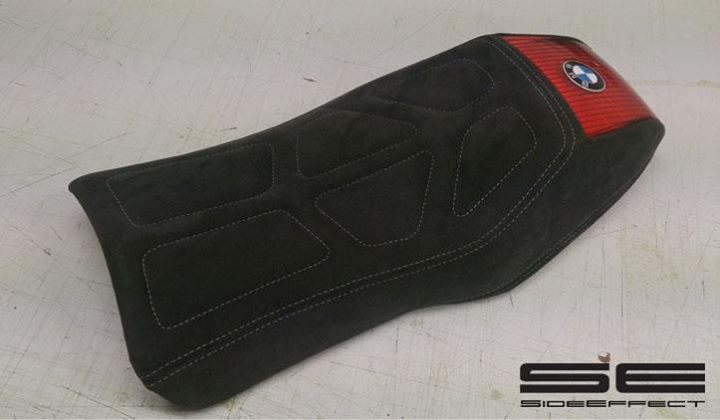 status sofar
I found a nice R1150 Scrambler rear light and have made an initial shape around it using Styrofoam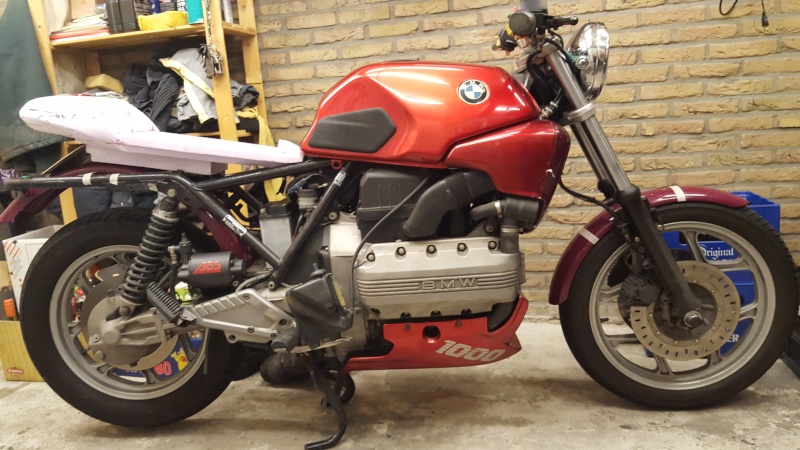 &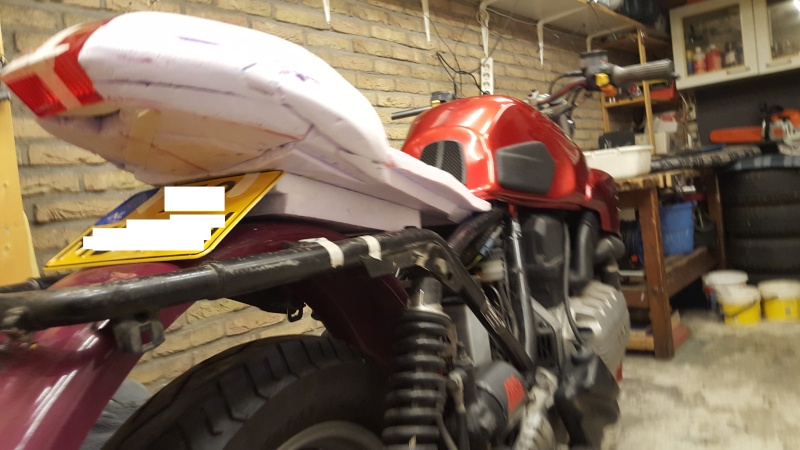 Will update more when more is to be shown!
Greetings
Herman