1 What to do. on Sat Mar 05, 2016 9:57 pm
WoodyAUK75
Silver member
I've had my K75s for 13yrs. It's a 1993, I bought it in 2003 with 120,00km on it. The odo stopped a couple of years ago just before 160,000. It didn't get ridden much for five years as I was close enough to push bike to work. Used it most days for the last couple of years, 35k each way to work. Not in winter though. I do regular oil changes and have changed the brakes, not the discs, but both master cylinders and the rear line, and pads as necessary.
Anyway, it's started taking a while to warm up, it will start ok, but stall at the stop sign two minutes later, even on full choke. Always starts right up and is fine 20min later when I get to town. Also backfires when you slow down. I stopped it doing this when I bought it, but recently is doing it again. There is on oil mark between the engine and gearbox. The seat has a few tears in it and I was planing to replace the foam.
It's been dropped on both sides and both the sump and valve cover have scratches.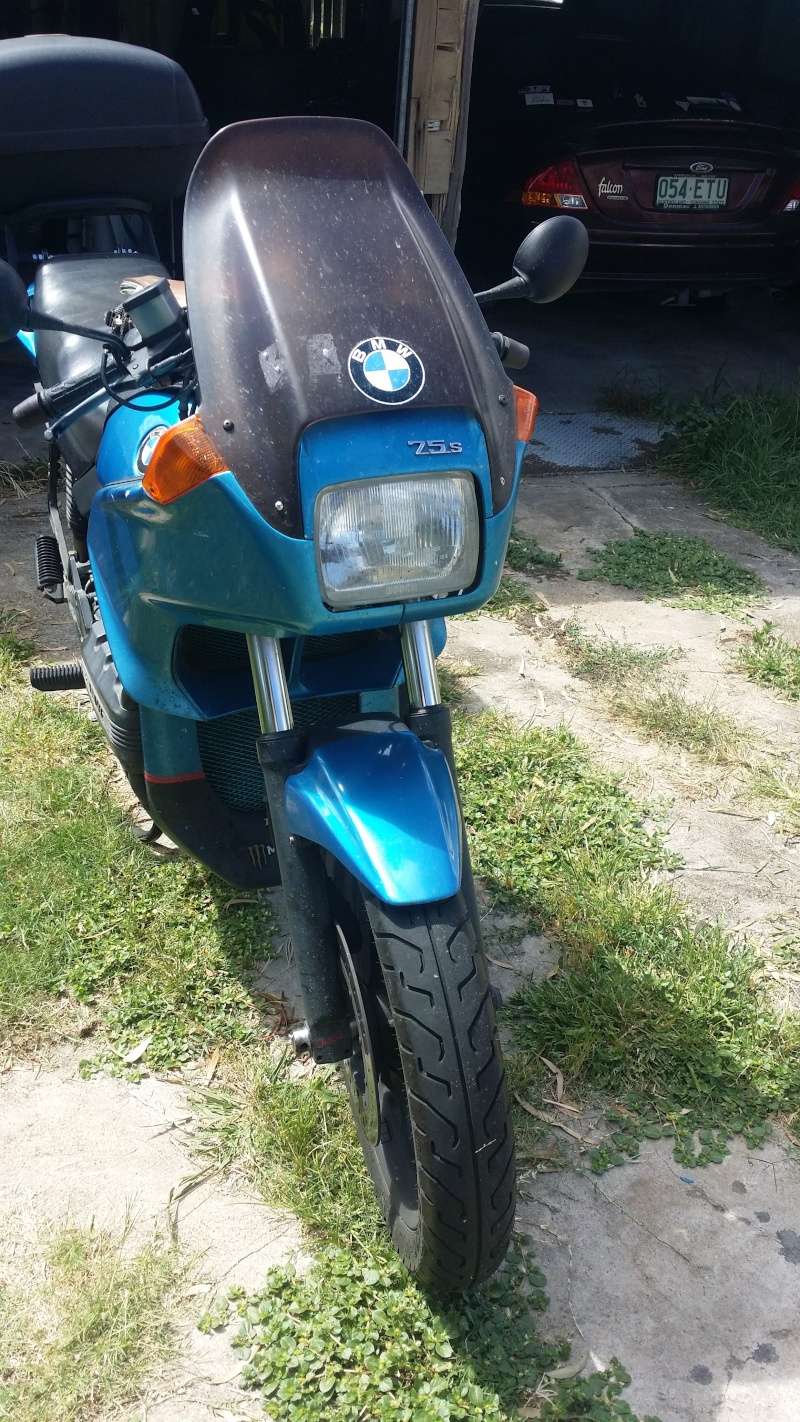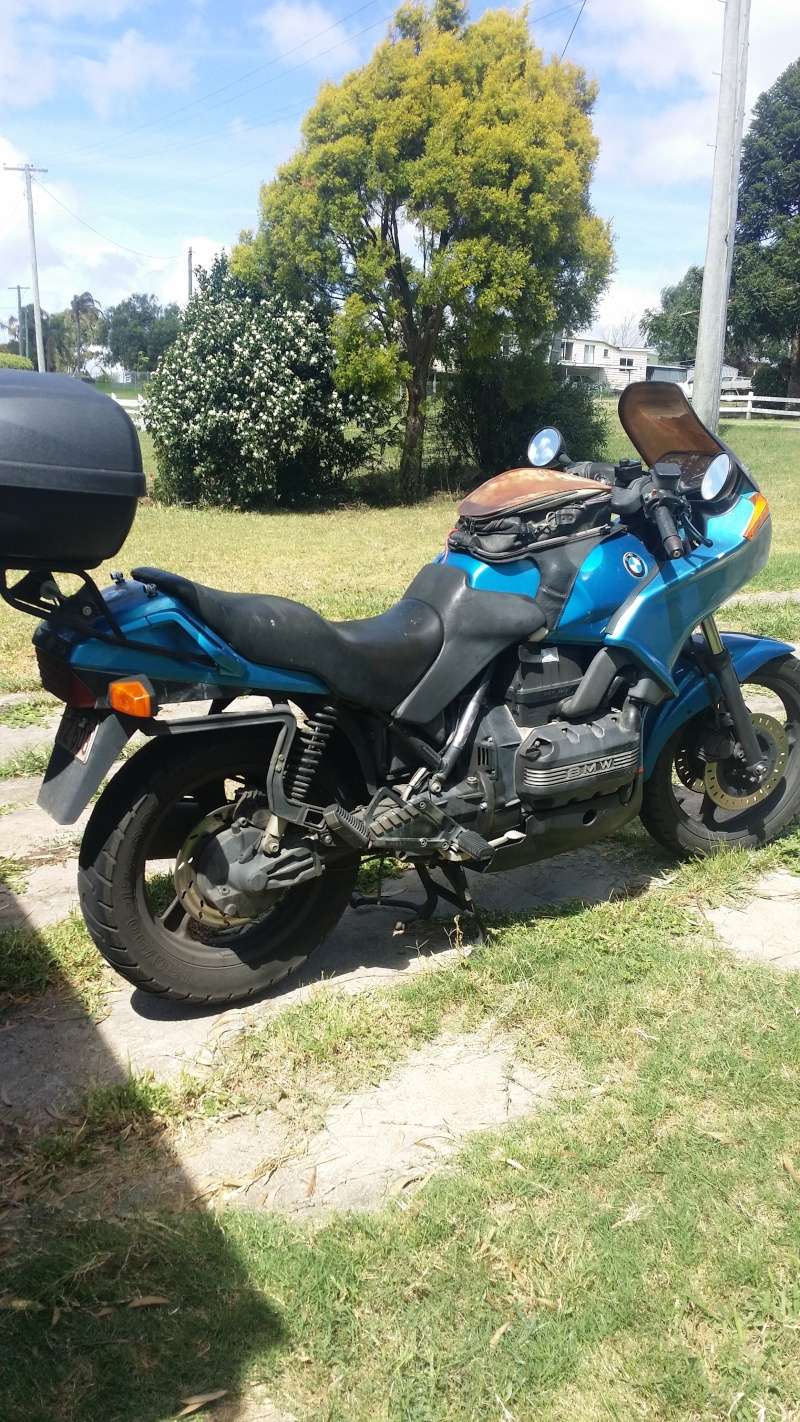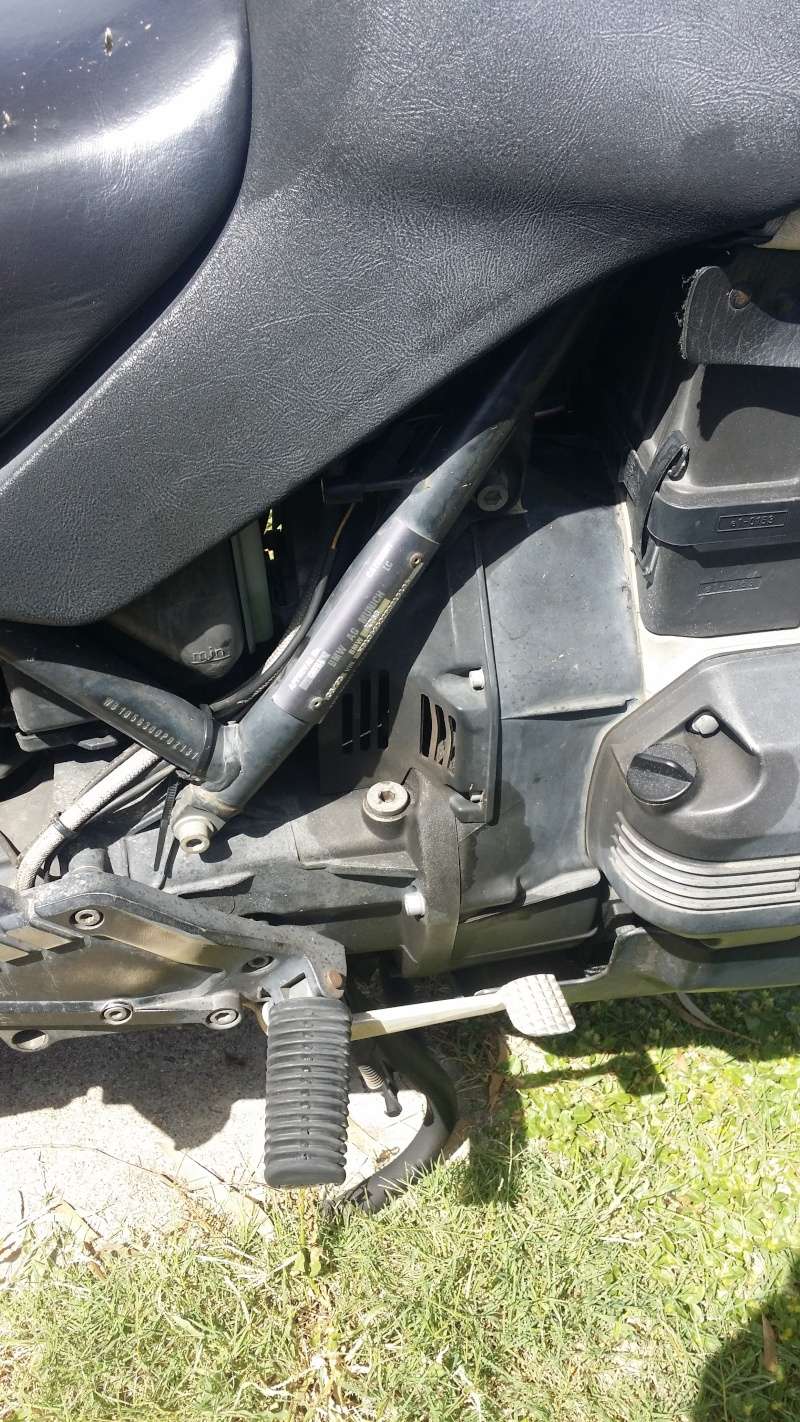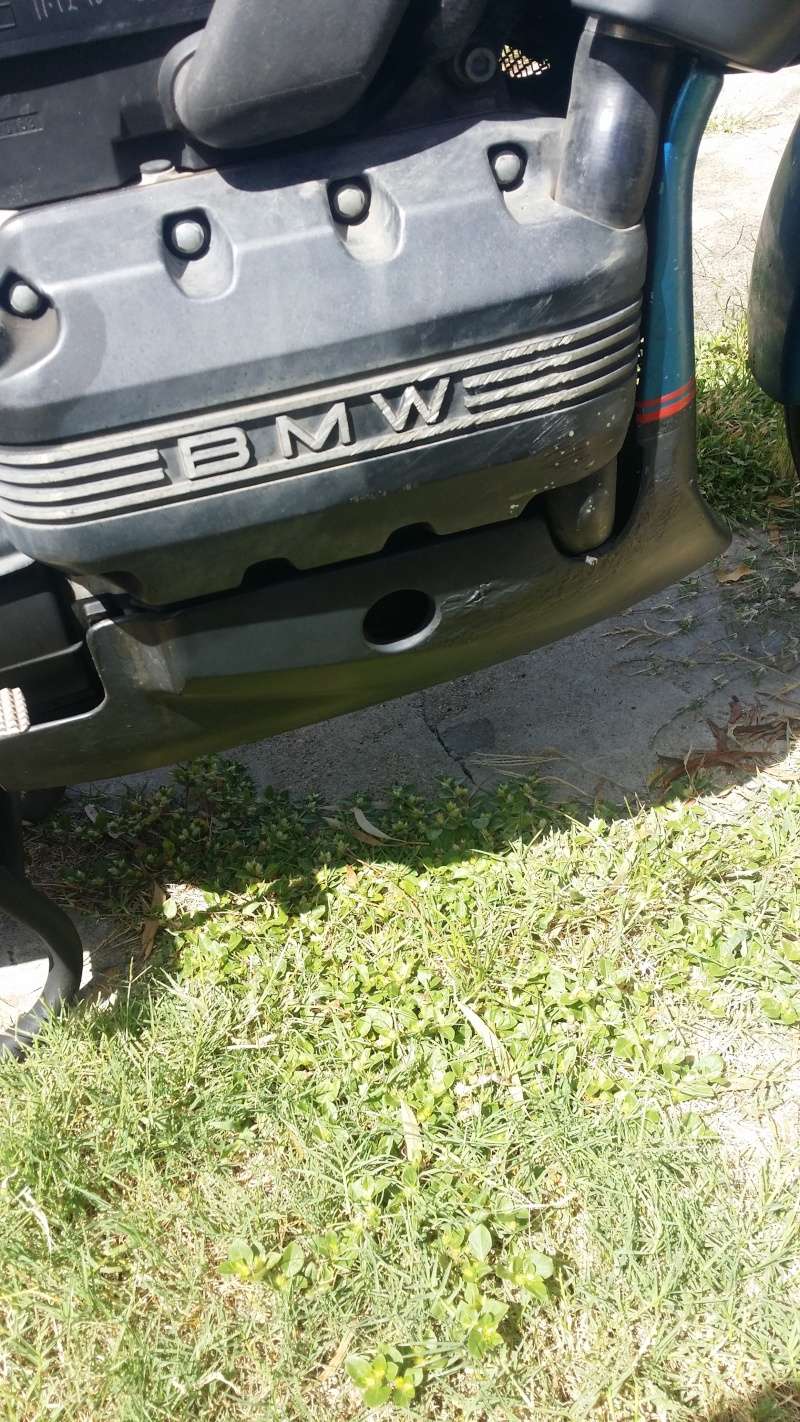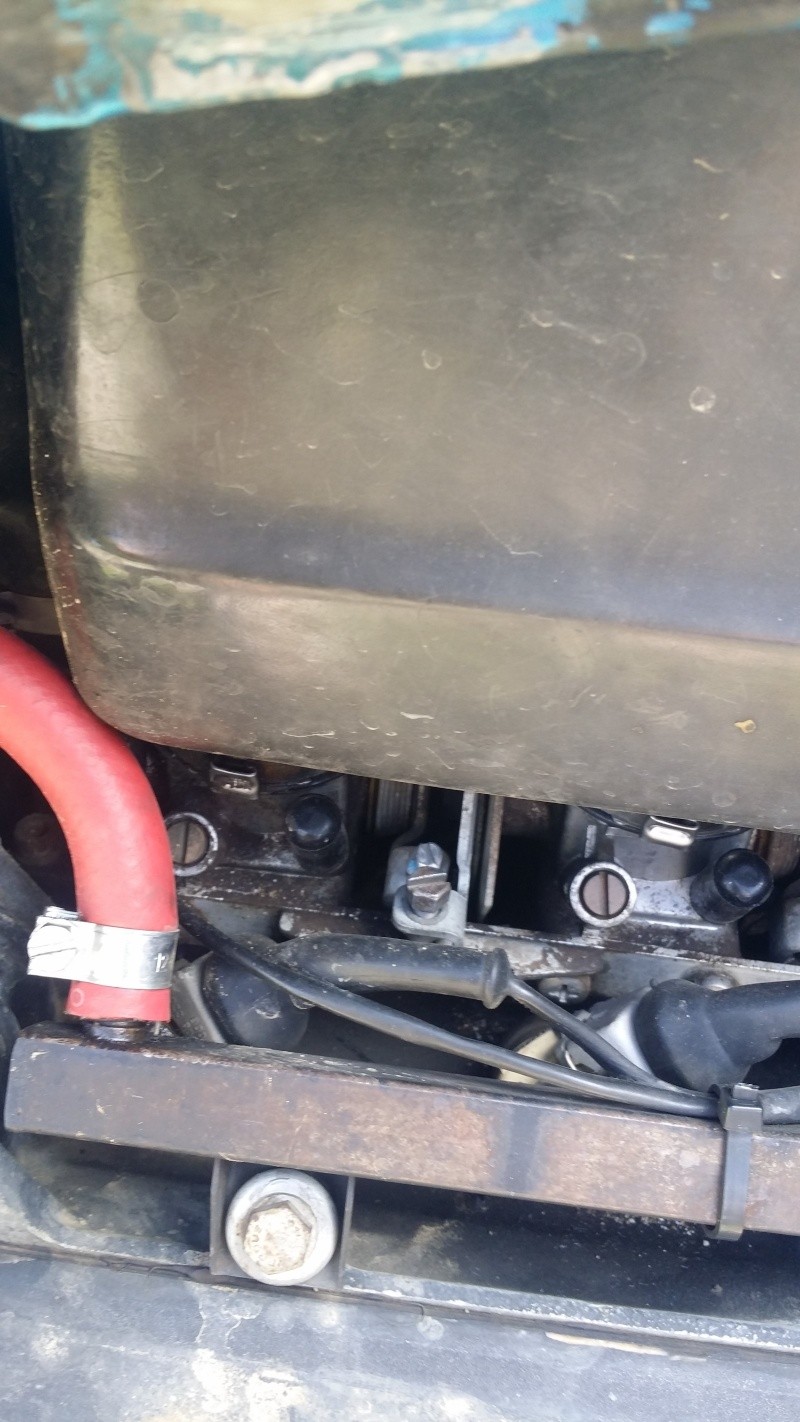 I really have enjoyed owning this bike, but lately an old knee injury has been playing up and making it very painful to change gears.
So I'm wondering what it is really worthy? I paid $6500 for it in 2003 and Swan charges $250 per annum for a $6000 agreed value policy.
Any ideas? It's registered til the 15/3, so if anyone wants to PM me a serious offer, they could ride it home. Not that I definitely want to sell, but who knows?