Two Wheels Better
Moderator
Here's another try selling my Screaming Yellow Taxi since it's that wonderful warming up time of the year and I would love for it to go to a good home.
What's been done for maintenance/repair and what does it have to offer? It's super clean, runs and looks like new. There are a coupla minor nicks in the lower fairing panels where it's rested against something, doesn't look like it's been dropped, but the paint is immaculate otherwise.
I've done a full engine service with valve clearance check (all in spec!), a coolant flush, an oil and filter change with Mobil 1 15W50 full synthetic, new OEM sparkies, new air filter, new fuel filter with the way better OEM replacement metal male-side quick disconnects that are not prone to leakage like the former plastic versions, a final drive and gearbox fluid change using BMW/Castrol 75W140 synthetic GL5 Hypoid.
Module Master (from Idaho) did an excellent job with the ABS pump rebuild, I've added a full set of Spiegler stainless steel braided brake hoses, Valor brake pads front, rear OEM pads are a-ok, new Shinko Vergo 016 2X dual compound radial tyres in 120/70ZR17 front and 180/55ZR17 rear. These tyres stick!
Aeroflow's adjustable windscreen with additional aerowings (not fitted in the piccies) below the 'mirror' pods plus the original clear shorty windscreen come with it. The original seat plus the fitted re-skin which is supremely comfortable and great for medium to short arses is also included. A rorty Remus full exhaust system with carbon fibre cannister, or, the 30 lb. OEM silencer/catalyst can be fitted before sale by me, if you like quiet. The Remus isn't loud by my estimation, it's just got deep throat.
Cool, colour-matched pannier lids by Sikwerks in Seattle and aftermarket chromy farkled bezels round the four dash gauges are customisations by my mate, the second owner.
One of the best parts, it has barely just over 21,000 original miles on the odometre! I am the 3rd owner and know the 2nd owner so I have a sense of his level of caretaking - it was always garaged. The mighty, mighty K1200RS/GT Brick series have an aluminium-framed, rubber mounted 130bhp engine with linked ABS brakes, six speeds and an efficient fairing made for mile eating; a true supertourer. Plus, they will return 45 to 50 mpg (US gallon) if ridden moderately - but who would?! The incredibly effective Aeroflow 'screen blocks virtually all incoming air to the upper body and legs, with the additional 'wings' below the fairing/mirror pods fitted.
Have a squiz.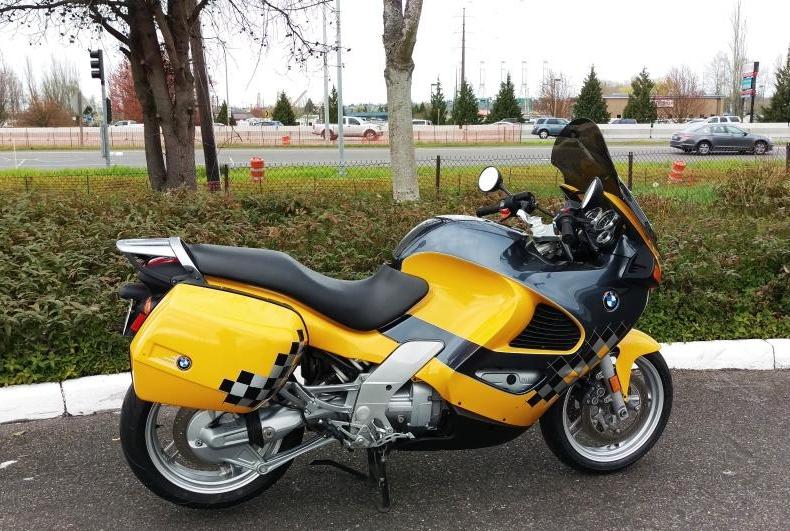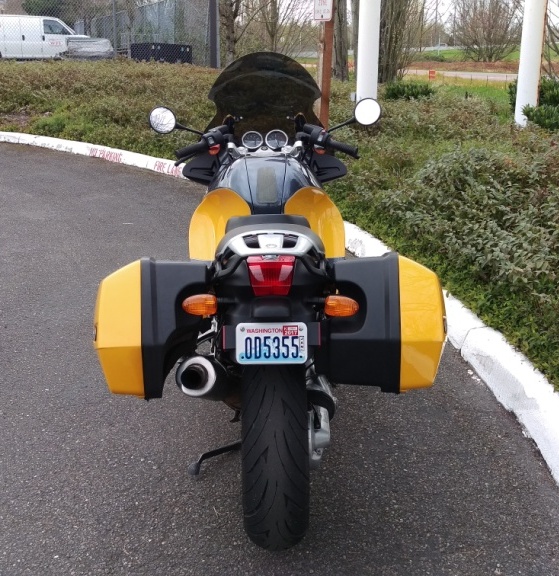 I reckon it's worth $3900 and believe that to be a fair price for this sixteen year old, 21,000 mile, silky smooth sweety that's literally like new in mechanical and cosmetic trim, and with what's been done for repair/maintenance by me she's good for at least another 150,000+ trouble-free miles.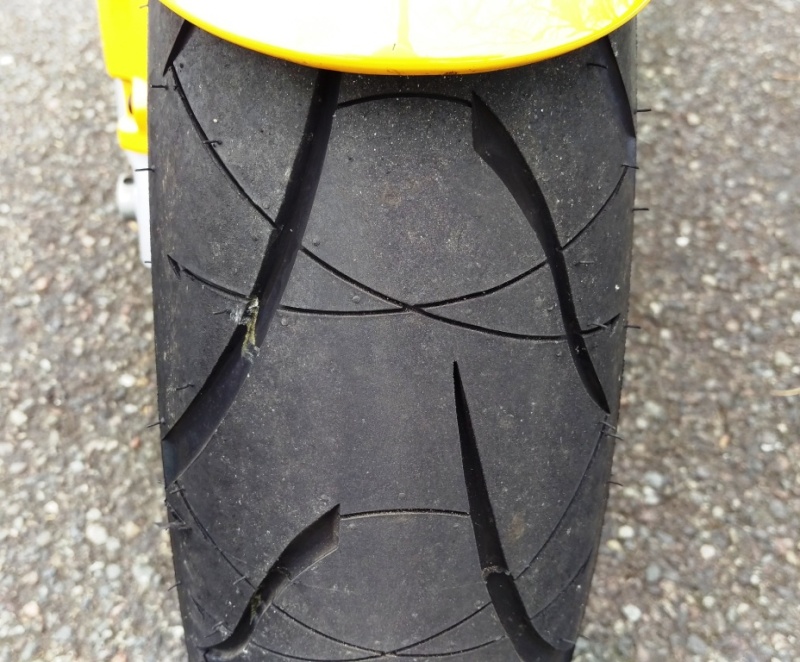 Ask me anything about her. I'll arrange interstate (out-of-state) delivery using a reliable motorcycle shipping company if you just can't fathom yourself on a fantastic roadtrip towards home on what is one of BMW's best roadtripping, time warping, velvet hammers of a motorbike!


Last edited by Two Wheels Better on Wed Mar 30, 2016 1:12 am; edited 7 times in total (Reason for editing : Speeeling, gramma and picceez)
__________________________________________________
I'm practicing social media distancing; no Facecrack, Wazzup or Instagreedy!
1970 R60/5, '77 R75/7-R100, '85 K100, '87 K75C, '87 K100RS, '93 K11-K12 Big Block, '93 K1100RS, '95 R100-Mystic, '96 K1100RS, '98 K1200RS, '00 K1200RS, '02 K1200RS, '03 K1200GT, '04 R1150R, '04 R1150RT, '05 K1200S, '06 K1200R, '07 K1200R, '09 K1300GT & 2013 R1200RT-Polizia  - the Beemers in my life I can recall, owned still or sold on, since 1976.