Two Wheels Better
Moderator
I find myself with a North American Summer off to ride and few responsibilities to dictate how I spend my time from June through October. On the 31st of May I'm off to Alaska.
In my time in the
States
I've managed to travel through, stay over and ride extensively in all 49 other states, including Hawaii, as well as the maritime and the western provinces of Canada, most of Mexico and a fair bit of central America. But the great northern state has never been reachable in the time I've had available to me to make the journey worthy.
First night will be spent with Canadian/Aussie friends in White Rock BC, just over the border from Blaine, Washington. My old mate Peter, who was the service manager at Motorline in Brissie when I was parts manager, will likely ride a portion of the first few days 'til we reach the ferry at Prince Rupert BC. It'll be three easy days of moderate riding, stopping at quaint, log cabin-like motels in places like Williams Lake ("Billy's Puddle", in the local vernacular), Smithers, Houston, etc. The terrain will vary as will the road conditions. Spring is roadwork time, along with RVs and other travellers making their way north, which could make for a slippery surface in the mud. With that in mind I'm fitting some Shinko E705 tyres to the K1200GT. These are light duty (not knobbies) tyres with deeper tread than a typical road-going tyre, similar to Continental's TKC70.
After a night in Prince Rupert we board an inland passage ferry to Juneau, an overnight stop there, then onto Haines & Skagway to disembark and begin the ride north to Alaska.
At this stage the route will take us to Tok, Whitehorse, then anti-clockwise from Fairbanks, down through Denali NP (formerly Mt McKinley) to Anchorage. If time and road conditions permit we'll go over the Top of the World Highway to Dawson City, then wend our way back through BC from Prince George and southward.
The plans are being laid, the ferry tickets and several of the first night's accommodation booked, and slowly it becomes reality.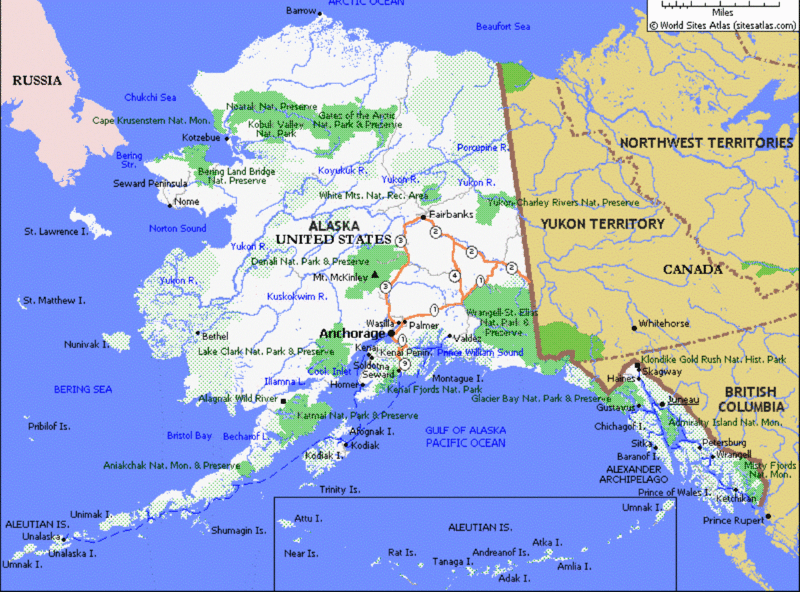 __________________________________________________
1987 K100RS, '89 K100 w/K1100RS engine, '93 Framed K11/K12 engine 'Big Block', '09 K1300GT, '07 K1200R, '95 R100 Mystic & '77 R75/7.