pabloooo
active member

Helo all, I posted this on motobrick yesterday but figure I would post up on here as both I know can be a lot of help with my upcoming build. 
I've decided to start my first motorcycle build thread on a 1987 BMW K100 with 63, XXX mi. which I bought from a forum member and just received delivery of yesterday. It was in somewhat rough shape but good mechanically and didn't mind since most of what is seen now, will be gone in a few days. 't will be ridden daily and turned in to something i'm not really sure how to describe. It will be somewhat of a mix between a futuristic street fighter/cafe racer-esque motorcycle. I don't have renders of what i'm planning to do but I have them on my work computer and will post up later. 
As of today I started removing the fairing along with the side and top bags. I have also begun my CAD drawings so I can print out the bracket for my headlights and speedo mount.  I will start with the maintenance baseline on saturday as i'm making the move from Austin,Tx to Houston, Tx. today.
 I have made a list of mods I want to have done and cross them out as I go and update on here as well. 
Intended Mod list: 
Strip all fairings 
install custom headlights 
Install Aftermarket Speedo(I've purchased a universal speedo for the time being but will be purchasing the Motoscope Pro soon)
Custom Seat 
Lowered 3/4" 
relocated ignition switch ( plan on installing an m-lock in the future) 
New rear sets(seems like BSK is the way to go)
Clip-On Handlebars with new grips(I'm going with 41mm 7/8th and either slightly forcing them on there or using a dremel to help with the fit)
Shorten frame 
Fabricate Custom rear end 
Rear wheel replacement with K2100 5 spoke (Have the rim on the way) 
Front end replacement with a K1100 front end 
Spiegler Front and rear brake line kits
Paint
Suspension wise it came with a progressive shock from Progressive Suspension USA so i'm not sure when or if i'll be upgrading.
I have attached the pictures I took when I received it and then pictures after i've started removing stuff the same day.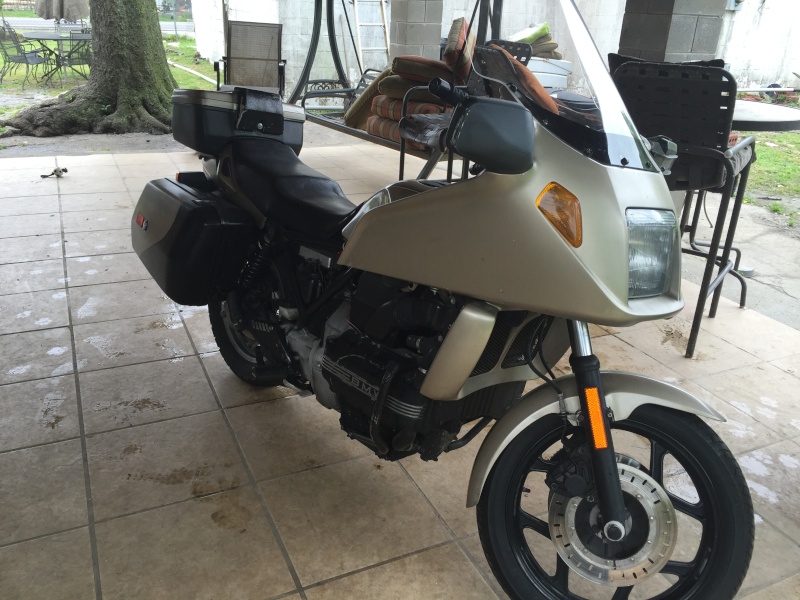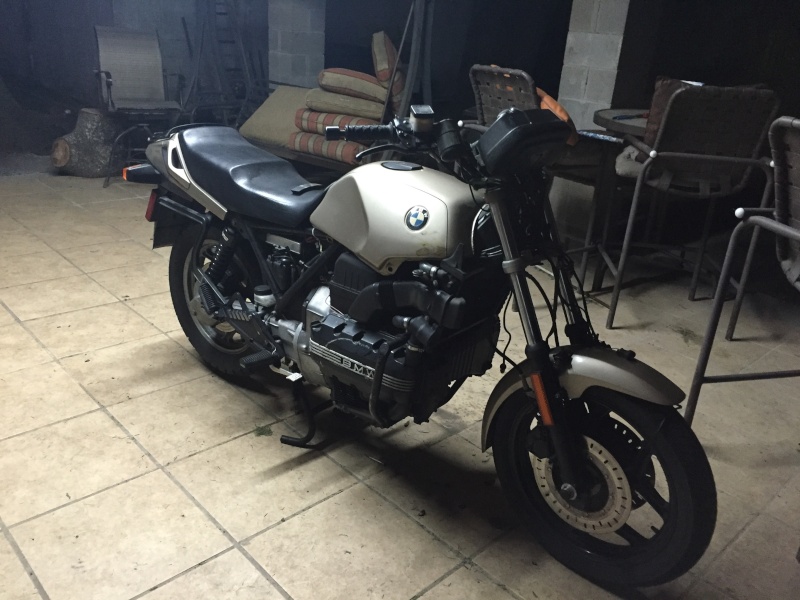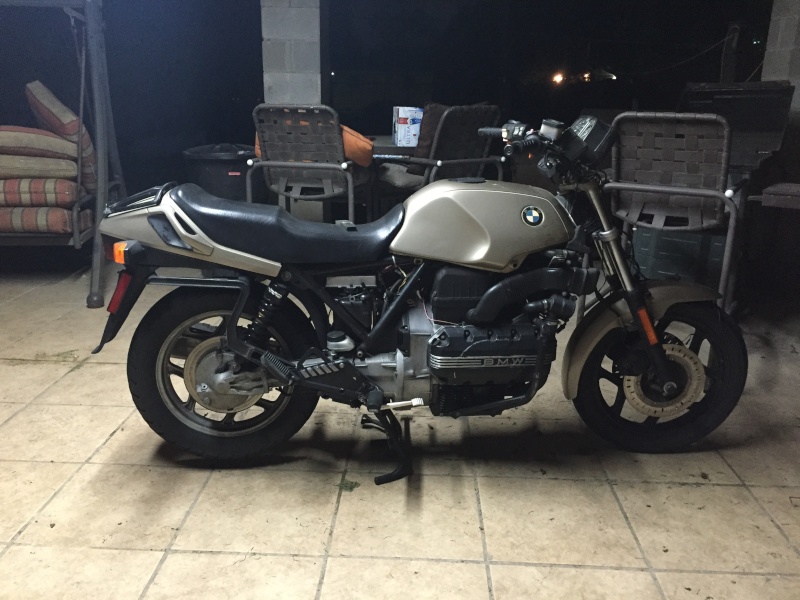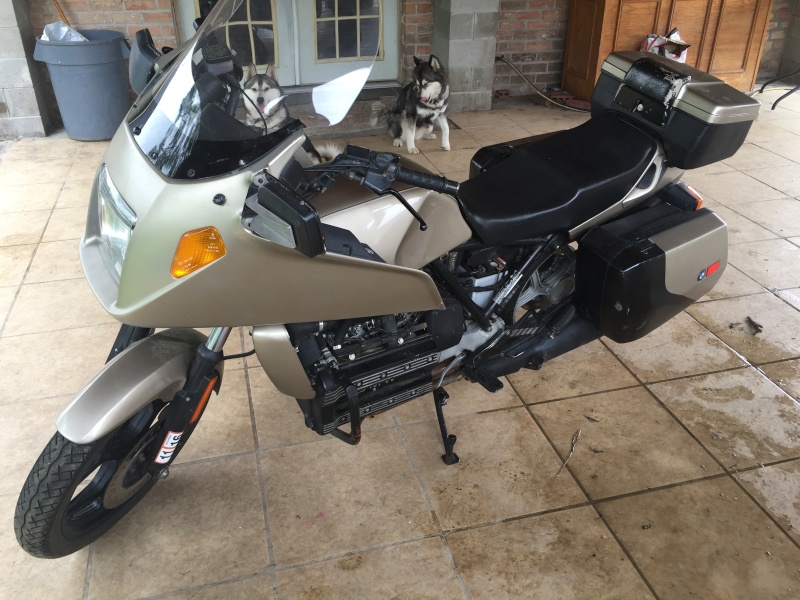 Last edited by pabloooo on Tue Feb 21, 2017 2:40 am; edited 2 times in total