Two Wheels Better
Moderator
I have the luck of being able to return home from the end of September (arriving the 26th) through early November (departing around the 7th) this year and look forward to doing a bit of mileage on my stored K100RS whilst there. If any K brethren are out and about in that time frame it'll be good to connect. It's been a while since I've seen or ridden with any of you mob except for Charlie and Rick the past several years on my once a year visits. I returned to the US to work over four years ago now! I can't believe that much time has passed so quickly, but at least I've been able to jump-start my K bike & spares collection. 

I reckon it'll be another coupla years 'til I return home for good. I'm making the most of my time while here. Just returned from nine days in the Badlands & Sturgis of South Dakota, the mountain passes of eastern Washington, Montana, Wyoming, Idaho & eastern Oregon. That's some fine riding country!
The Sturgis Main Street slog. It wasn't all fringe and tatts, plenty of Beemers and other brands running about, and the roads away from the slow-moving masses of H-D made it worth it, in places like Spearfish, Deadwood, Belle Fourche & Needles.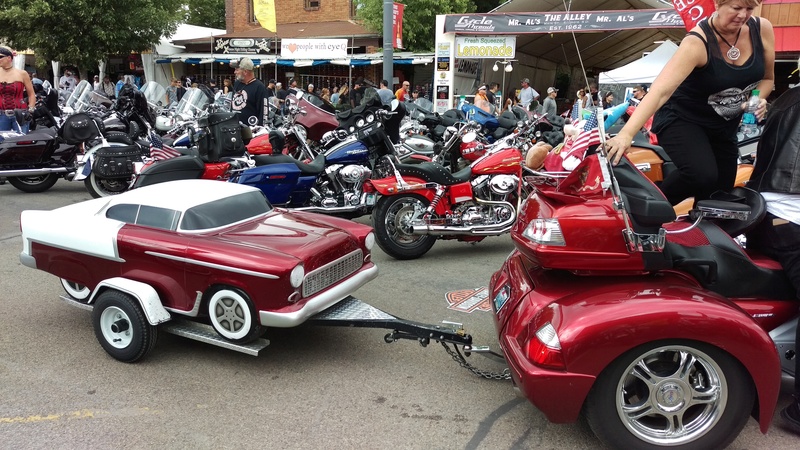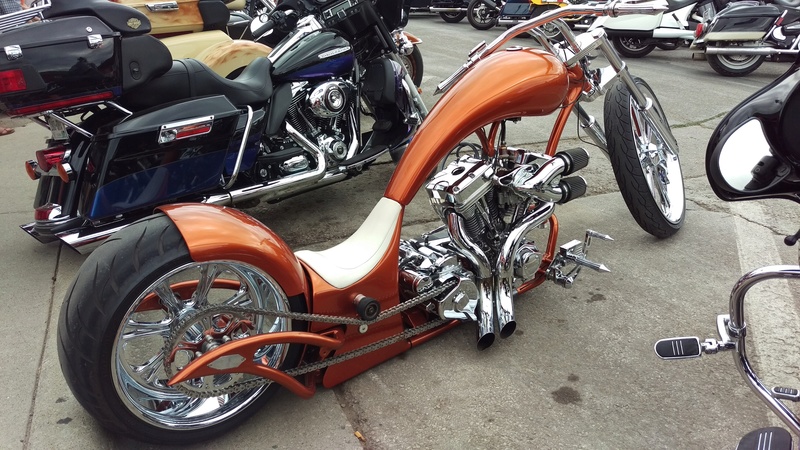 Plenty of toy motorbikes for big kids (and their large girls) to putt about on...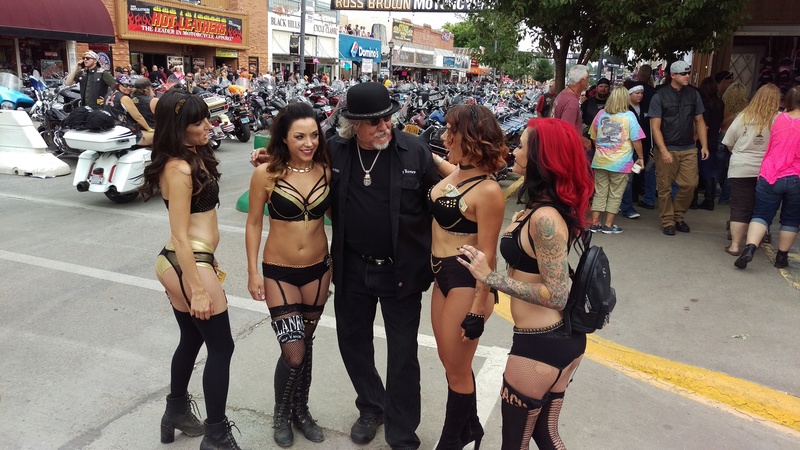 The usual talent on display.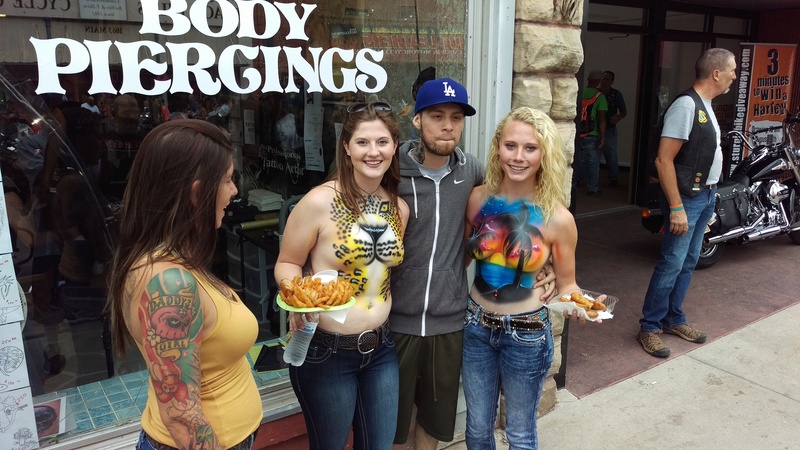 Those fries'll go straight to your...
There's a classic Indian restorer in Deadwood, SD called Greer Engineering. I couldn't resist having a sticky beak at the bikes on display inside and out.
The Grand Tetons near Jackson Hole, Wyoming.
Leaving White Sulphur Springs, Montana
Thermopolis, Wyoming claims to be "The World's Largest Mineral Hotsprings".
I rode the bike least suited for open roads, but man, was she the bomb in the plentiful twisty bits up in the mountains!
This was my third time riding to Sturgis, the other times being '93 and '97, and I reckon that's enough for a lifetime now, but I spent only three days around the crowds before heading out to enjoy the riding.
Cheers to all,
Daz


Last edited by Two Wheels Better on Fri Aug 12, 2016 9:34 pm; edited 2 times in total
__________________________________________________
1987 K100RS, '93 Framed K11/K12 engine 'Big Block', '09 K1300GT, '07 K1200R, '95 R100 Mystic & '77 R75/7.