Holister
Life time member
Just wanted to introduce my new-to-me ride. '88 K100RT.
Picked her up about 6 weeks ago in Newcastle as an unregistered non-starter with just 84K klm on the clock and shod with a set of brand new Speed Demons.
Pump etc had gone to goo. After cleaning the tank out, I replaced the pump, vibe damper, pump mounting, filter, hoses and fuel sender.
She still wouldn't fire up so I pulled the injectors for a good clean and new kit. Two of them were not firing.
She then fired up easy as, and ran very sweet. So sweet in fact that I named her Sweet Caroline.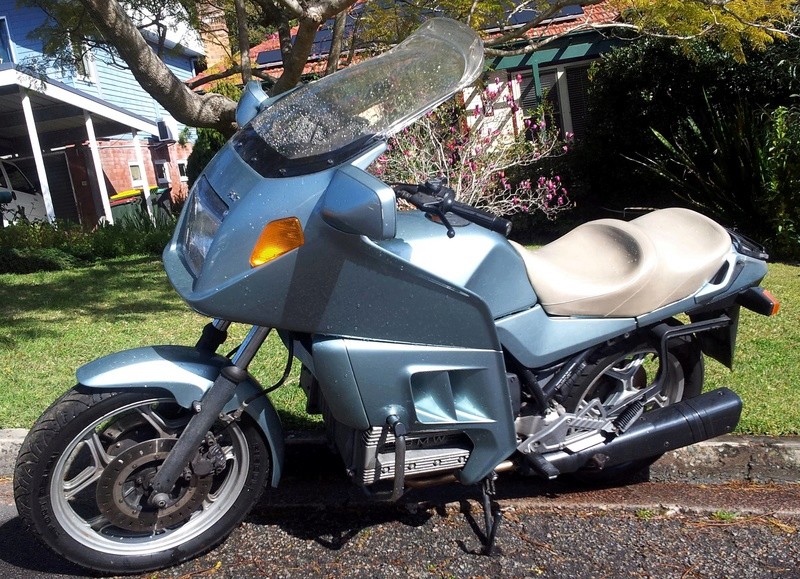 On Sunday 25 September  Sweet Caroline and I will be participating in the
Sydney Distinguished Gentleman's Ride
. This is a worldwide fundraising event supporting research into men's prostate cancer. If you'd like to contribute, follow the link above.
I know there are other fundraisers promoted by members here but all I suggest is that you get behind at least one of them.
Ed's Blue Boxer event as well as a collection for research into the cancer that recently took our dear friend RossKKo.
There have been many members here who have received help with their rides. That's gotta be worth even just a few dollars towards research into men's health.
I'll be posting updates and pics as I get closer to the DGR day.
Cheers


Last edited by Holister on Wed 14 Sep - 9:34; edited 2 times in total (Reason for editing : changed photo)
__________________________________________________
1988 K100RT     VIN No.  0094680
1989 K100RT     VIN No.  0097367 (naked)  
1996 K1100RS   VIN No.  0451808
    
Fuel:  95 Octane
Engine Oil: Nulon Full Synthetic 15W50
Gear Box Oil:  Nulon Synthetic 75W90