Crazy Frog
admin
Today I went to work in a friend's garage. The sidecar needed an oil change and brake pads replacement. I was greeted by Ella (First year mechanic apprentice). She was very attentive and didn't miss any details of the procedure. She was also ready for the test ride. It's hard to teach and be productive at the same time.
Good job Ella!
Go away, It's my turn to work!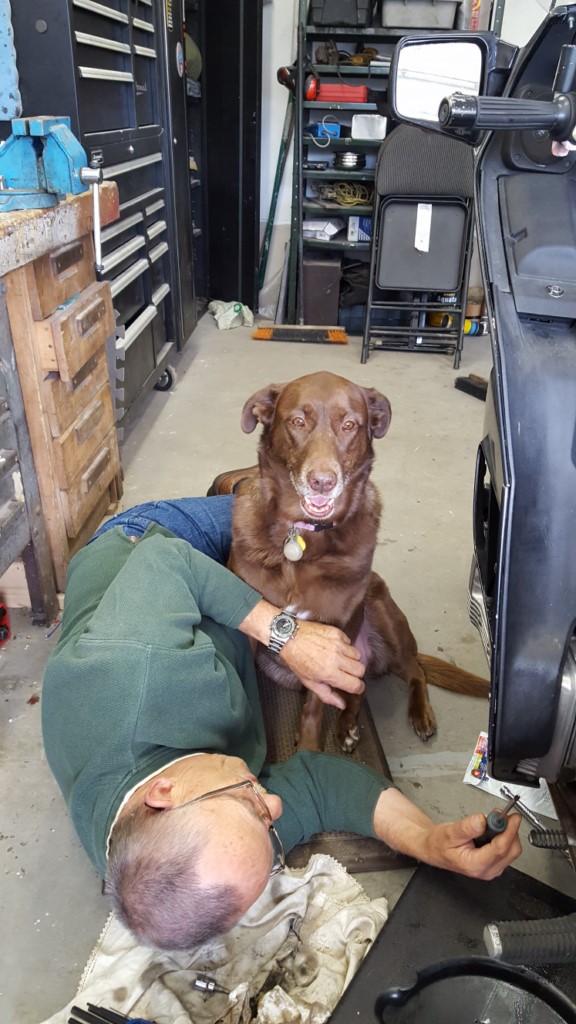 Whaaat??? I am just helping Bert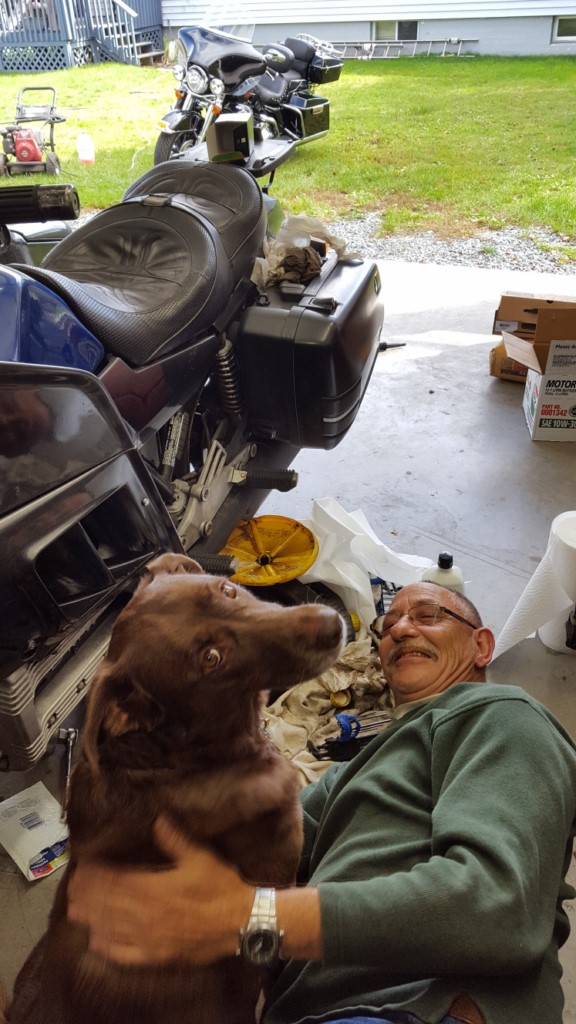 If anybody tries to steal Bert's tools, .........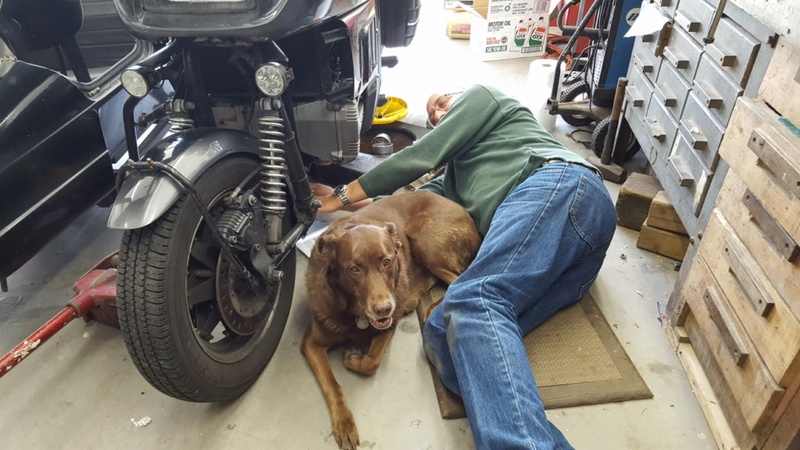 Are we there yet?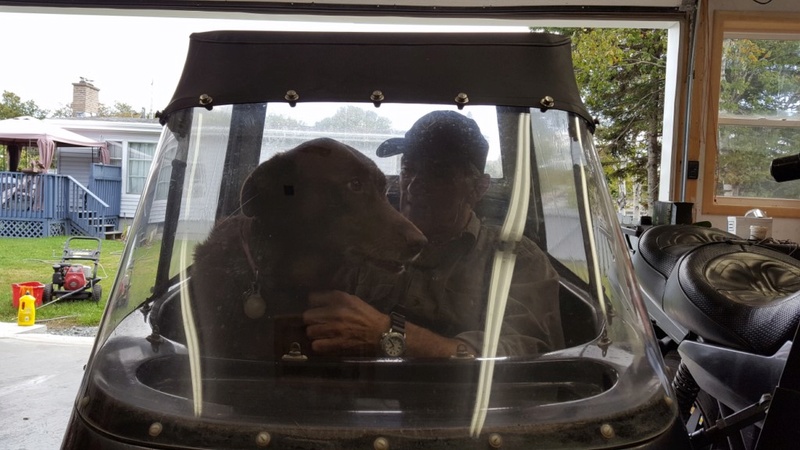 I won't wear the safety belt or a helmet. I am a dog!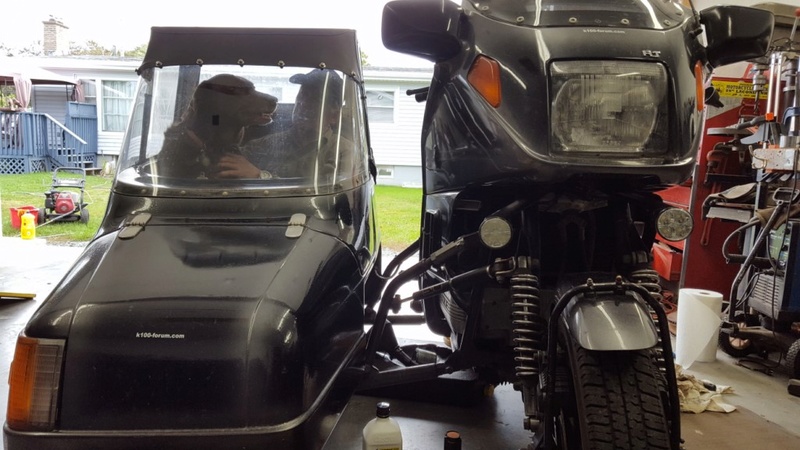 __________________________________________________

1986 k75, 1985 K100rt, 1985 K100rt/EML sidecar.