FreyZI

Silver member

Greetings, Brickheads.
I foolishly started tearing into Alda after I bought her ($800 USD) a couple weeks ago before I had taken any photos.  Thus, I can't show you what she looked like before.  Imagine, though, a 1985 K100RT in caribic blue, with bashed mirrors and fairing, broken shifter lever, broken rear master cylinder, and a couple years of sitting outside.  Now, add an enormous king and queen seat and an enormous top rack, and you've pretty much got the picture.
Bike will be getting a mild (read: modestly priced) makeover to something a little leaner, a little sportier, and a little sexier.
Everything is stripped down and my seat arrived from Vietnam on Thursday, so I got to cutting.  I would have loved this seat: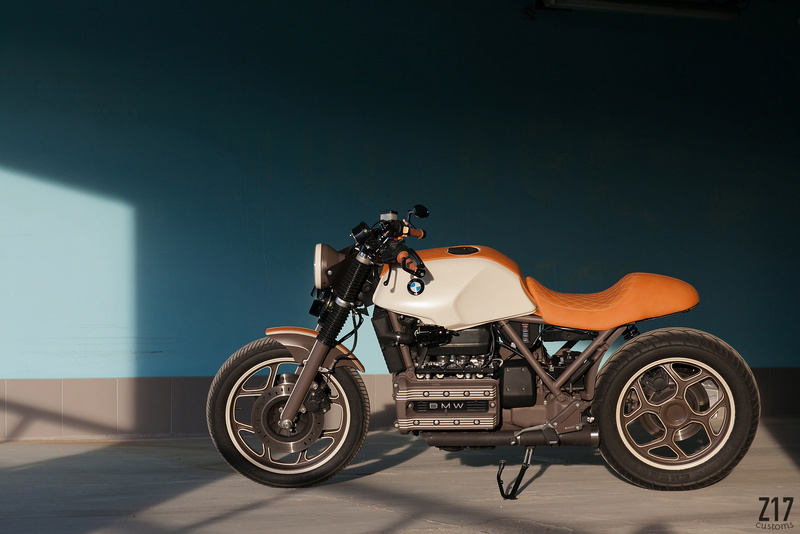 But I wasn't willing to part with $500-600 for it.  So, I settled on something in the $200 range.  I mocked up the frame with the fuel tank and the old seat (which would definitely have been comfortable for Large Marge) for a before-and-after shot.  Here it is: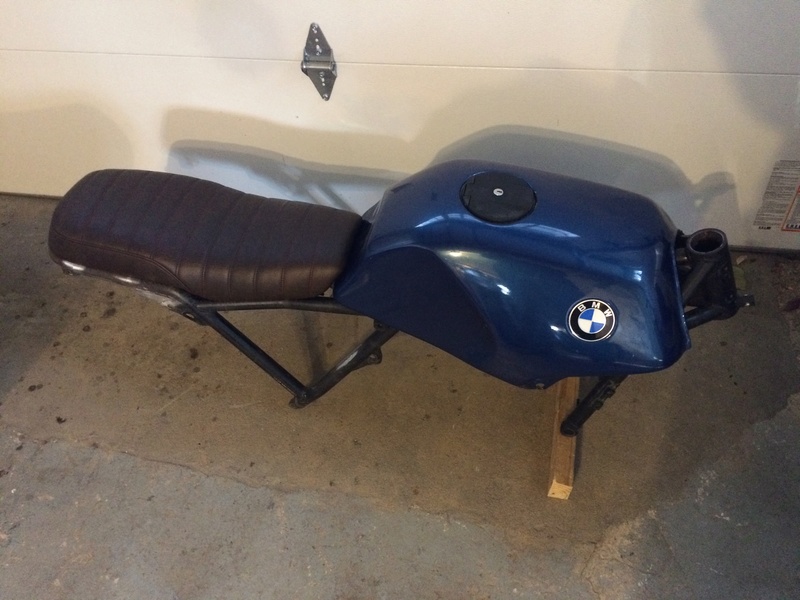 Not crazy about it, but I think it will look better once everything is back together and the new dark brown grips are on.  Maybe down the road I'll part with the cash for the one I wanted.
First attempt at braze welding.  MAPP-oxy set up really puts out the heat and is capable of cutting steel.  I found it tricky to get the brass exactly where I wanted it, though there's a good solid connection.  I'm thinking about high heat metal expoxy to make that joint look nice, but not sure if it's worth the bother.  Here's the frame:
As you can see, in addition to reattaching the tail loop, I also nipped the tubes a few centimeters aft of the cross-member and bent them in slightly to allow a better fit.
I'd like to get Alda off to the powder coater on Monday or Tuesday.  Any advice on the metalic epoxy to improve the cosmetics of the joints -- or am I being ridiculous in the first place.
Thanks and cheers!
Frey