Motorbike Mike
Life time member

As a few of you may have read I've just been out in Spain for 2 months. I gave a very low mileage K100 Naked a bit of love and we towed it down there with the intention of leaving it there and bringing home my R1200R which I think the world of.
I pulled the K out of the trailer and we had a good three weeks of cool and sunny winter riding. I was amazed at the engine-way in front of the chassis. On the twisty mountain roads the K was smooth, torquey and surprisingly lively. The smooth suited the bike perfectly but while adequate I did find the brakes hard work with both of us on board-never unsafe though.
Eventually I put the battery back on the R12 and we went for a ride

  and that's what 24 years of development gets you. Light, very responsive handling, killer breaks and stunning economy-always 55mpg and sometimes +
I got chatting over net and the chap offered me a good price for the K, offered a deposit so I've sold it. EEK! That's my confession over and done with.
After I'd agreed the sale I rode the K again and immediately noticed a huge difference between the two bikes. The K changed gear so smooth ans was smooth on and off the throttle. I jumped back on the R and it was really unpleasant to ride, jerky, clanky and an embarrassment if I'm honest. I decided to have a look at the shaft assembly with the few tools I have out there to find the gearbox end of the drive completely knackered but the bevel end in perfect condition-go figure! The bike has only covered 13800 miles too!!!
At this point I'm feeling smug with these 2 lovely bike to choose from...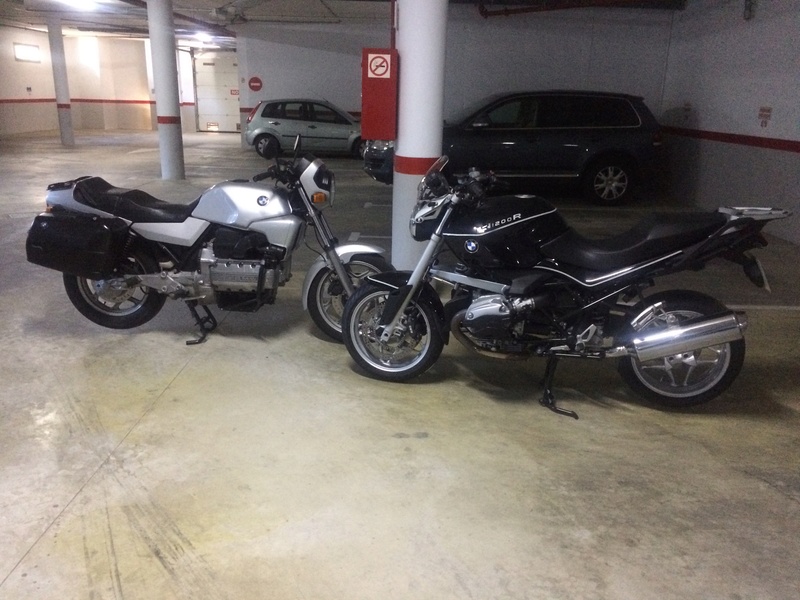 ....to no bikes to choose from. One sold and the other worn out.
I've brought the K back with me and I'm having the R12 transported back home so no bike in Spain-for now.
I've bought this 2004 one owner 12000 mile K1200RS to help with the grieving process. I'll ride it over to Spain later this year.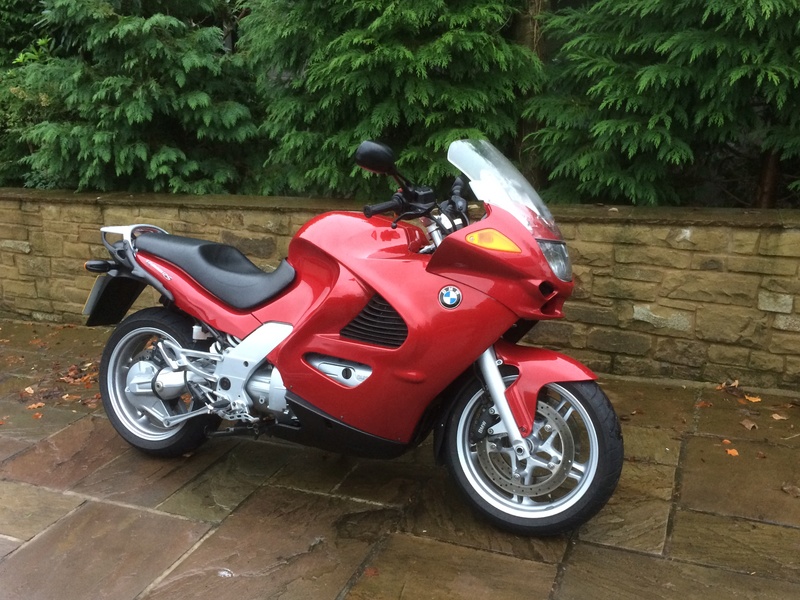 Why did I sell the K100?  Because all day at this pace tired us both out and as we ride most days it was taking the fun out of it which isn't the point of riding bikes is it?