Motorbike Mike
Life time member
I've had about 8 K's and apart from one, every bike has had a leaky tank and I have another 3 in the shed to weld up.
I rescued a K1100LT that had been stood since 1995 two years back and as soon as I'd cleaned the tank out I noticed a small bubble on the bottom left-where else? Knowing this I emptied the tank before Christmas ready for further investigation which came in a moment of slight boredom (and obvious madness) this morning. I expected a pinprick but not what I found and easily the worst I've seen.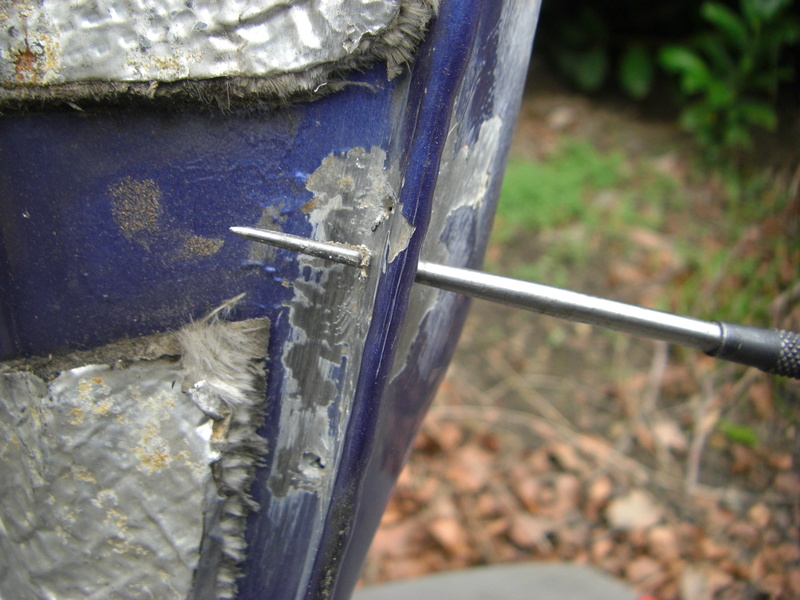 Swiss cheese springs to mind here!
I've managed to control the heat and therefore limit heat damage to the surrounding paint finish.
I'm not taking any chances so I'm using an Ethanol proof tank sealer just to be sure.
I cannot adequately convey how pissed off I am with having to fix these f*****g alloy tanks.
Owning K's is wearing very thin.