Motorbike Mike
Life time member
Have you ever wondered what's inside that bulge in the centre section of a 16v K exhaust? I have.
I bought a large proportion of a K1100RS last week from Devon to help me get all my spare K parts into/onto one bike-more of this project later...at least the wife bought that story anyway.

Once I'd got the exhaust off the engine I thought I'd investigate the innards because I had an idle hour on my hands. 

Weirdly the branch that mates 1 & 4 doesn't mate into a continuous pipe like 2 & 3. It turns into the bulge under the gearbox, into it's own chamber then onward into the silencer.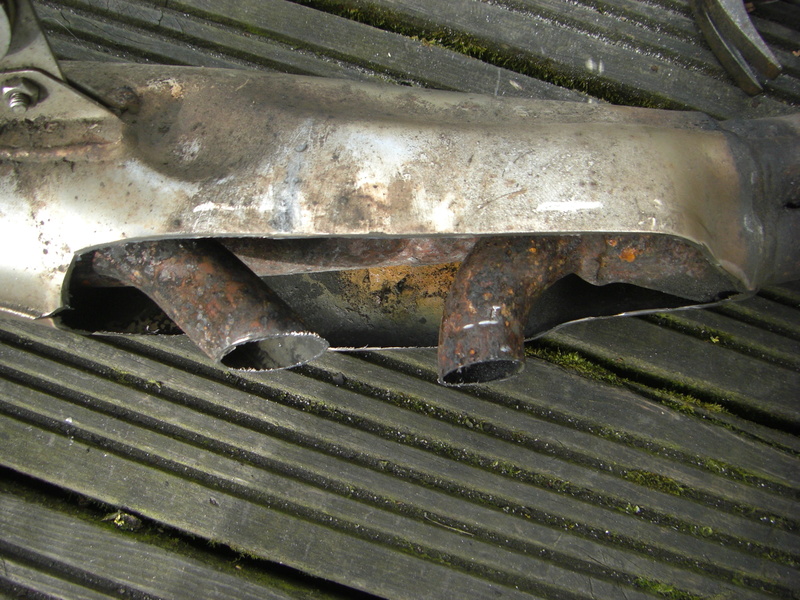 All the gasses go up into the silencer then back down into this chamber where they exit out through the open ended pipe at the back. The exercise for me will be to join the two pipes I've cut, shorten the outlet pipe and I'll then weld a plate over the side. I should sound nice but look stock.
More to follow.