pinhed

active member

My 5yr task is to build a k100 Morris Minor 1000 😁
I recently swapped my ZZR600 for a 1985 K100 and just bought a 1970 Morris Minor. My end goal is to low rider the Morris (lowered, roofchop, fender skirts etc etc) and have the K100 as its heart. I also want to keep the k100 gear box and all the electrics so gear wise will be 1down 4up and extend the wiring loom for lights gauges etc instead of cutting and splicing 2 different looms together. 
I know it's going to be a long slow process to say the least lol
List of key jobs:


Structural work on the Morris (floor pans, sills the usual stuff)

Tidy up the k100 and give a damn good service

Gut the Morris of engine, gear box wiring and interior

Work out calculations for the final drive on the k100 and work out what differential will be needed for the conversion to the moggy rear end

Stick k100 engine and gearbox into the moggy

Get custom driveshaft and differential made and installed

Road test (on private road)

Roof chop and bodywork on the moggy

Add and modify electrics

Interior and paint 😁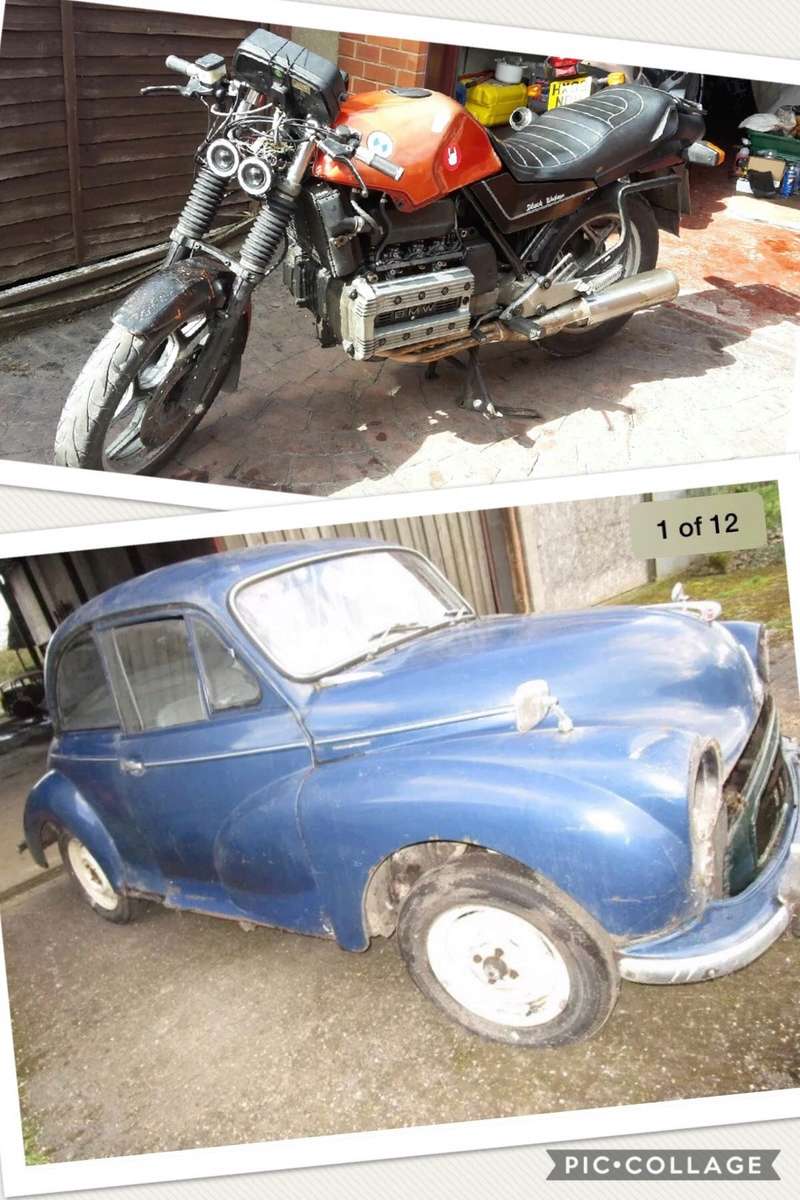 __________________________________________________
Current bike:- 1985 BMW K100
Goals for the bike is to put engine and gearbox into a 1970 Morris Minor 1000.