Motorbike Mike
Life time member
I've owned a 2009 R1200R since 2011 and it's one of the best bikes I've ever had the pleasure of riding. As we all know nothing is forever and I fancied a swap. I looked at lots of bikes and actually test rode a 2014 Honda VFR800 which did everything well but lacked soul and that connection we all look for in a motorcycle. It also lacked any modern extra's I've come to expect from later BMW's, i.e ESA, onboard computer, tyre pressure monitors to name but a few. I can hear most of you now saying to yourselves "more to go wrong" but so what, life's short!
What looking for and riding other bikes taught me is, there's nothing like a BMW-period.
Out with the old,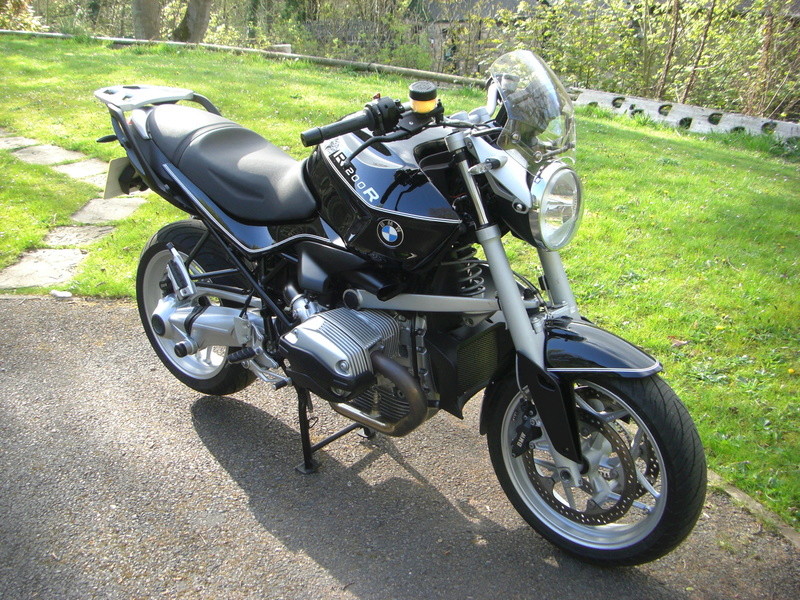 and in with the new.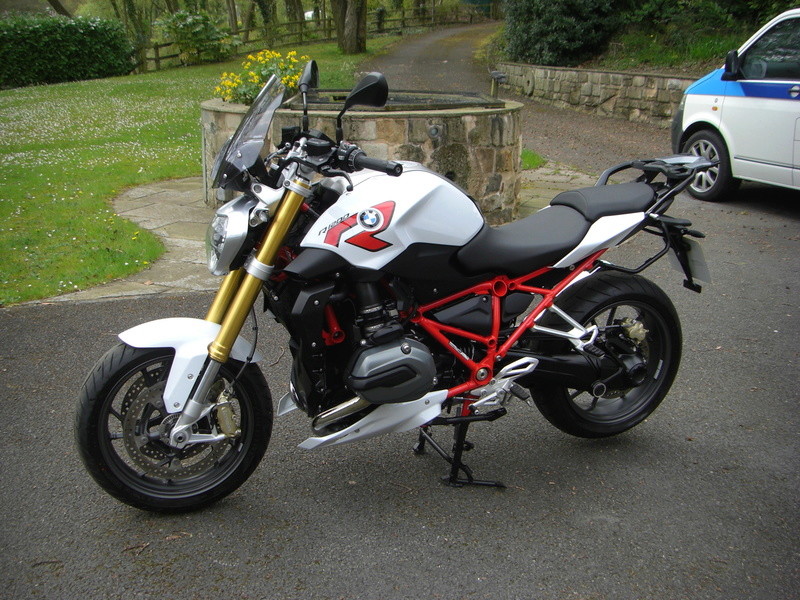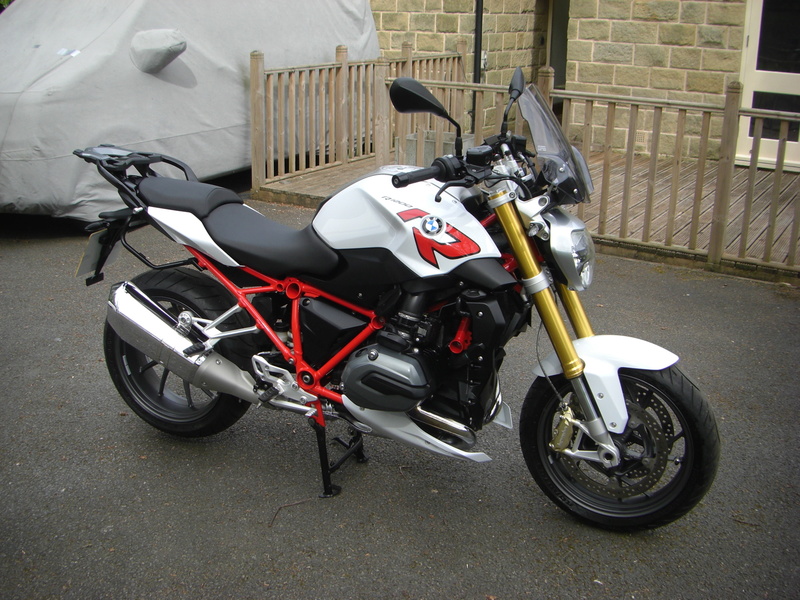 The bike was delivered in fabulous condition (only 1069 miles) but f### me!, the tyre pressures, 39.5psi in the front and 45.5psi in the rear! Almost unrideable, very skittish. The book says 36 front & 42 rear-go figure.

I'll be riding it over to Spain later this year and I'm really looking forward to that.