Crazy Frog
admin
2017 K bike picture contest.
This year, the picture contest is starting earlier as I want to be able to produce a 2018 calendar before the end of the year. (Check the 2017 calendar here)
Reply to this post with the best picture(s) of your K bike (3 pics maximum per member).

Please start a new post for each picture. (if you have multiple pictures, insert each one in a different reply)
You can edit your own post and replace a picture if you are not satisfied with the one previously entered.

Do not reply with comments (except for your own picture. Any other text reply will be deleted)
Please try to limit the size of your comment to a single sentence.

Submission deadline is November 1st, 2017 and vote will follow starting the next day


New restrictions: Only pictures hosted on the forum (servimg.com) will be elligible.
(In the previous years, I had too many problems retrieving pictures that users removed from their own provider.). Only members will be able to add an entry.
__________________________________________________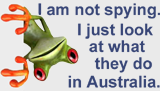 1986 k75, 1985 K100rt, 1985 K100rt/EML sidecar.