robinm
Silver member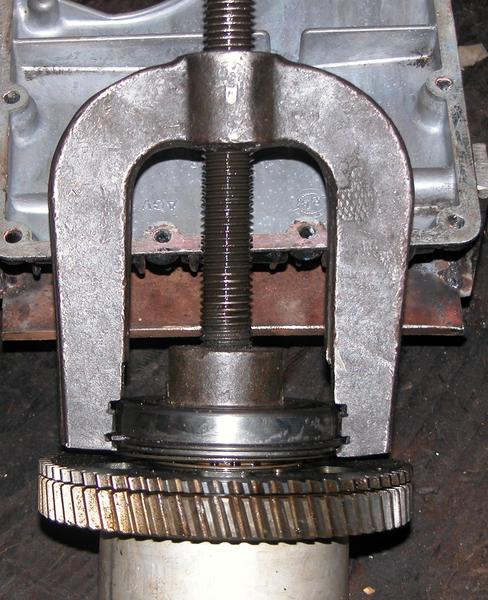 .
Here are the special tools I have either designed and made here or have adapted existing tools to do the job.
No 1 is an old bearing puller i had that I modified to pull the bearing off the output shaft. Note the two different slots on the puller, this will work on both the early and late type bearings.
No2 is a shim removal tool, modified from an old Yamaha shock adjusting tool I had in the tool box.
No3 This is the most handy tool I have made. The trolley slips underneath the bike while the rear of the bike is supported from above, ie hanging from the rafters. Once all engine bolts, cables and electrical connectors are removed, then it is simply lift the rear of the bike up a little more and wheel the complete engine gearbox and final drive away. Makes removing or replacing the engine a breeze.
No4. This is my rotating engine stand, shown here with only a sump bolted to it but imagine the rest of the engine still connected to the sump.