jbt
Silver member

Hi there,
I'm just coming back of a trip in eastern Europe, with my K1100.
The official purpose was to take part to an european Erasmus exchange program about school counselling and guidance in Brasov, Romania.
So I turned it to a 4000 km road trip from France to the other side of Europa, 3 days to go, 5 days to stays there, 3 days to come back.
I used my faithful K1100LT to ride there. Good comfort, extreme reliability, good wheather protection, especially with the additional Komfort Spoilers I added to it, originally devoted to german police K75 and K100 fairings but easy to fit.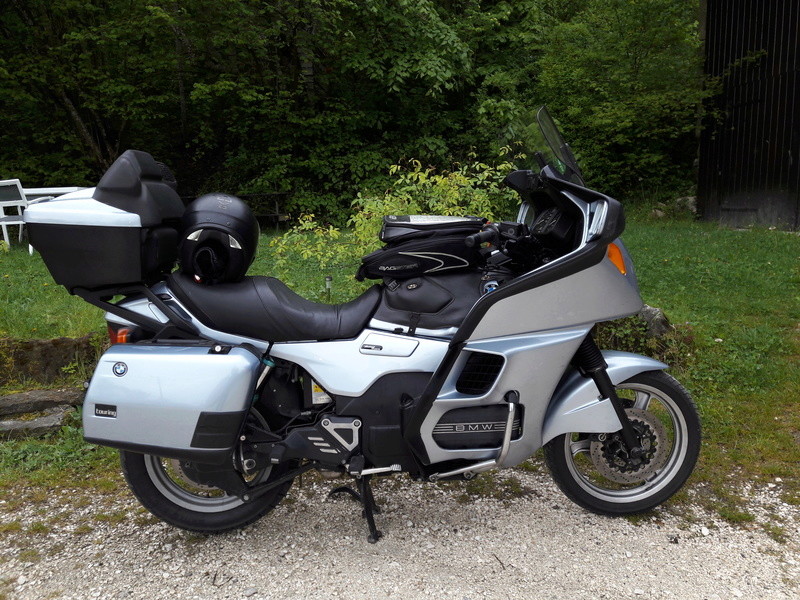 Starting at 123 000km, I passed the Mont Blanc tunnel then crossed northern Italia by the highway. Well, nothing intersting to say about that, the main event was refueling... eventually I reached the Friul Islands at the end of the day for the sunset on Venezia...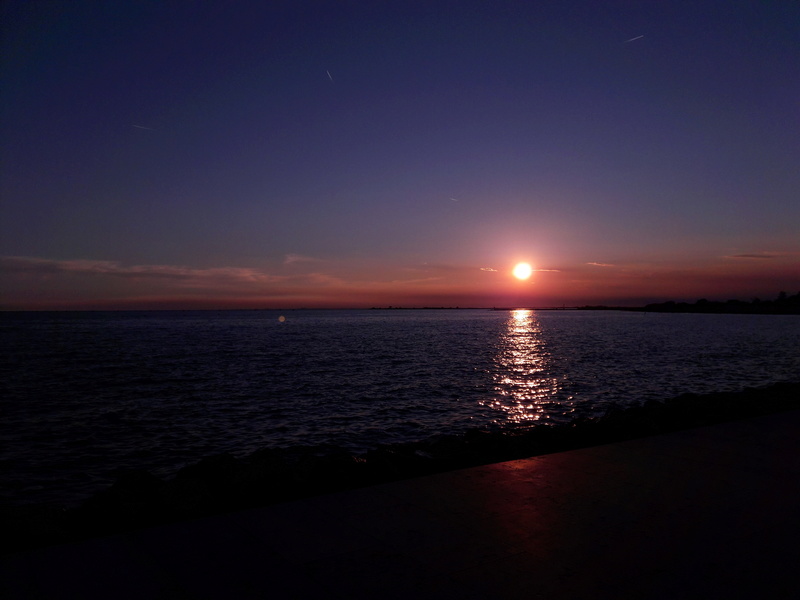 Day to, I pass the nearby border to Slovenia. The landscape is more intersting, pine forest and mountains.
Willingto have a coffee stop, I leave the highway by chance and discovers, in a very little village, a sign to a motorcycle museum.
Well, why not? Once inside, wow! What a broad collection of rare motorcycles! With som very rare bikes, I never expected to see in real life!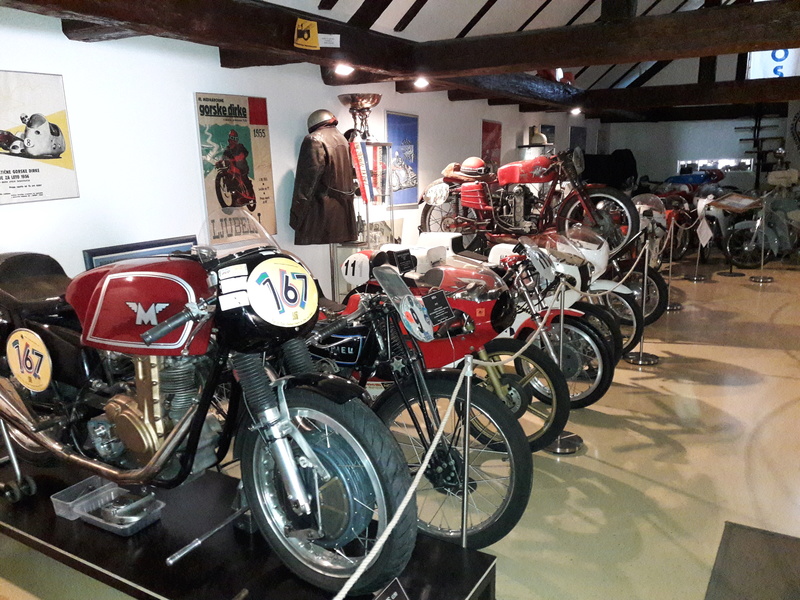 1929 Majestic!
I really was impressed by this museum...but it's time to go.
I reached Hungary at noon, then the crossed the Danube.
Hungary is quite a flat country, with long and large fields. Roads are not at the west standard, some are very bumpy.  It's spring, with smells, sun and...some showers!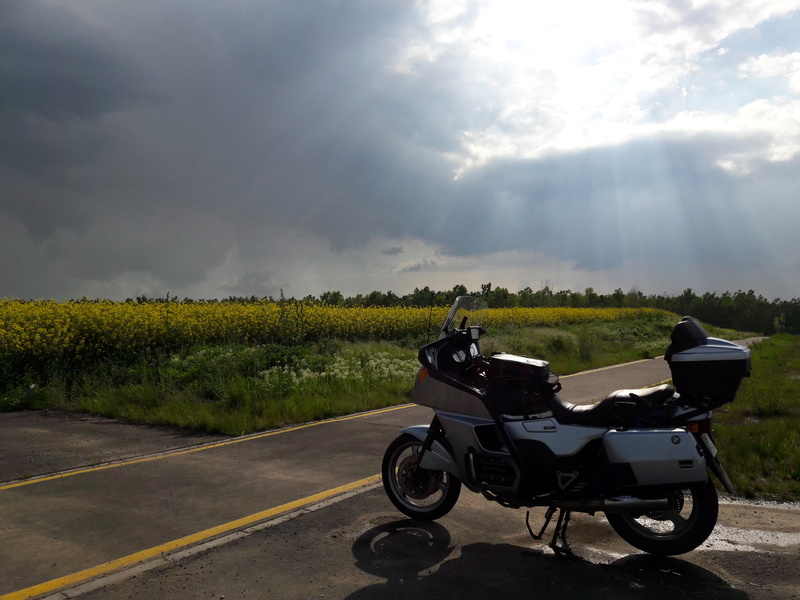 Eventually, I pass the Romania border at the end of the day. I had not benn there since 2000, I'm curious about the changes that occured during this period.
Day 3;  first change, the roads are quite good. I remembered very bumpy surfaces and hazardous rides, but it improved. 600 km to ride today to reach Brasov.
But...it's my birthday, and I want to celebrate it by offering myself a ride to the Transfagarasan. Mythical pass, curly road with beatiful scenary which crosses the Carpathian Mountains. So I leave the main road and takes the direction of Fagaras.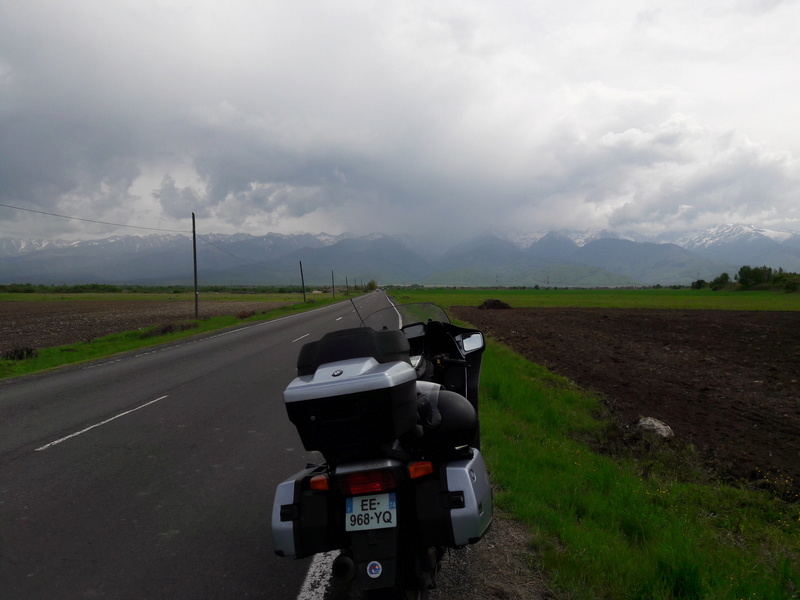 Hmmm... it looks like It's not gonna be the dram ride I had planned. Rain and snow. I stop by the road to ask a shepherd if I could pass. "Maybe, but beware of rockslides, snow...and bears."
Nevermind.
I hit the road, even wet. I cross some cars going down, so i feel confident it should pass at the top.
In fact after few kilometers...no way.
The road is closed.

II was consolating myself about my deception when two men on mountain bikes arrived from uphill. So I asked them if I could pass with my bike and go on to the top.
Same answer: "Well, maybe, but beware of rocks, snow...and bears! This road is opened only at July so don't expect anybody to discover you in case of..."
OK.
I inspected the left side of the barrier, found enough room (1 cm!) for the K11 to pass, with the help of some plate rocks to climb the pavement.
And let's go, I do want to pass the Transfagarasan!
Well, the cyclists were right...
Rocks: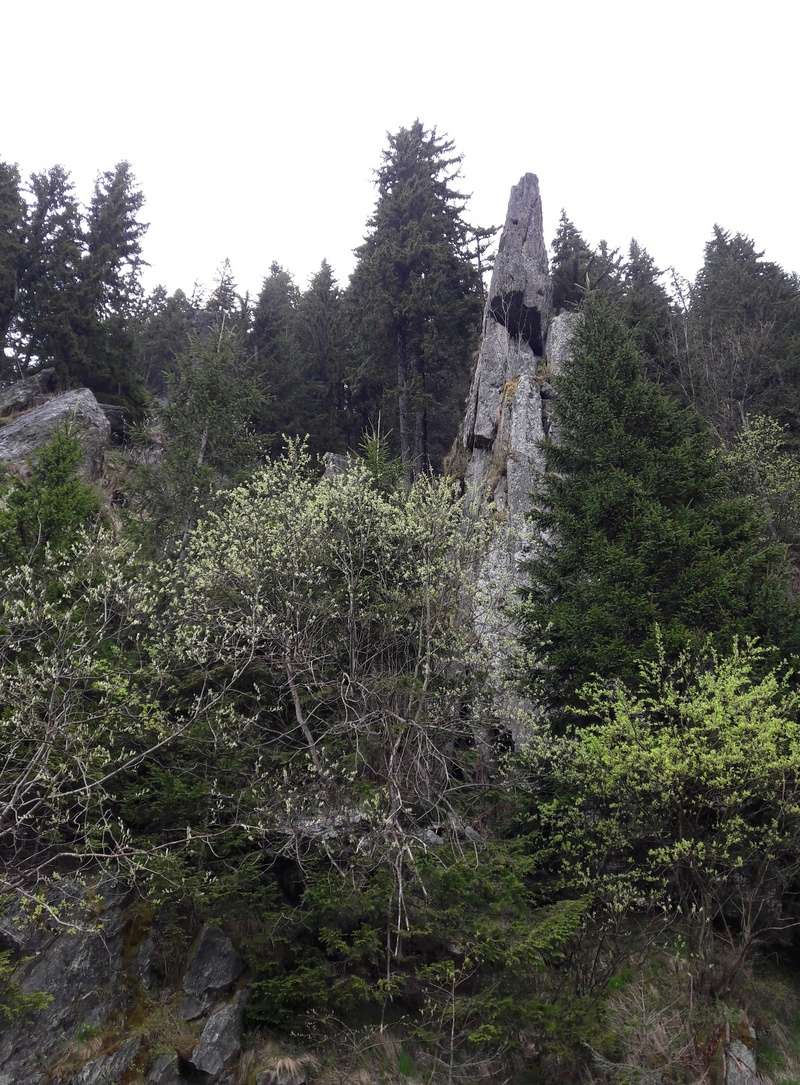 Not strange considering how are the rocks disposed that they collapes easily on the road.
Fortunately, I had a trail-bike type rear tyre mounted on the rear wheel, a Bridgestone Trailwing, because it's the only one in the K11 dimensions that  has a radial structure and I had found that it wears much slower than diagonal tyres, commonly used to the bone after only 3000 kms on my K1100. So it coped very well with these sharp rocks I had to ride on and had no flat tyre. By the way it's long lasting propriety is also verified: after 4500km it's still perfect and lost less than 20% of it's thickness. And no difference of handling nor grip, on dry or wet surfaces.
Eventually, snow stopped me before I could reach the top.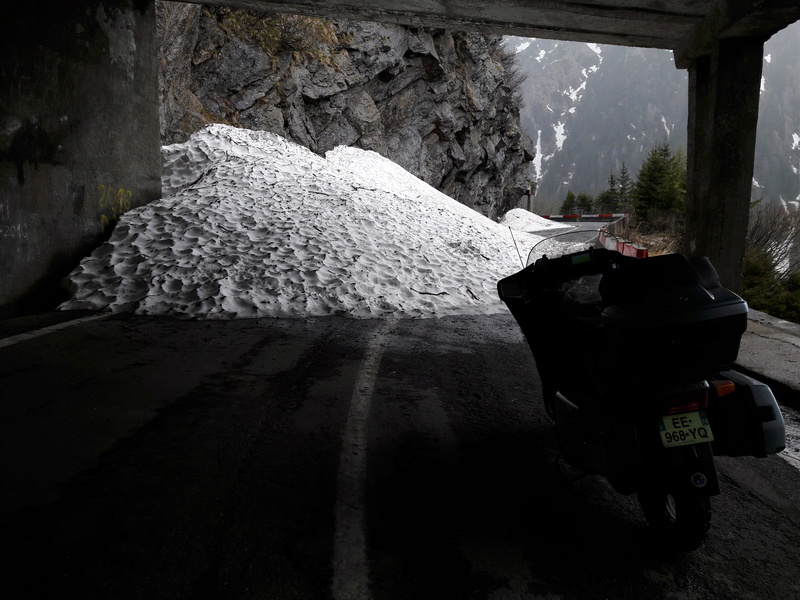 No way to go on. Anyway I didn't feel very self assured on this kind of road, exposed to rockslides, with no insurance that anybody would pass here within 2 months.
Yet the panorama was great, and the ambiance very dark with snow and rain showers.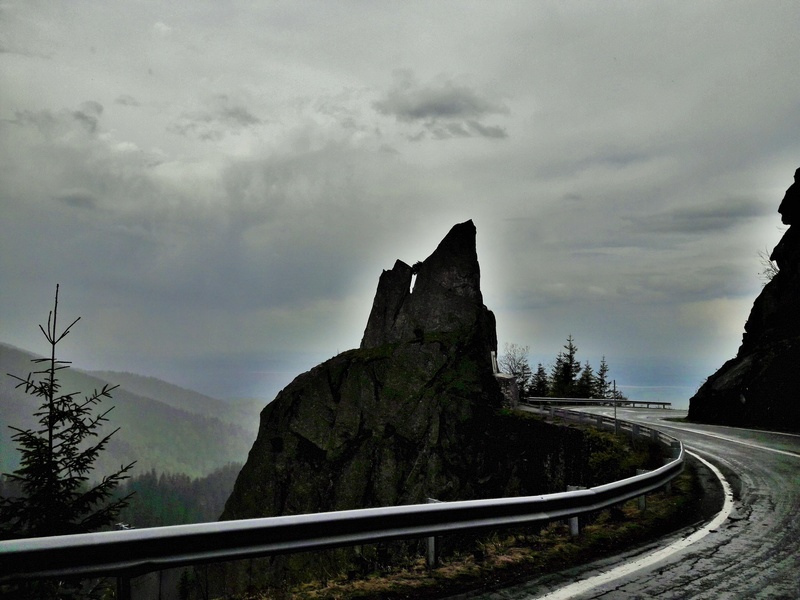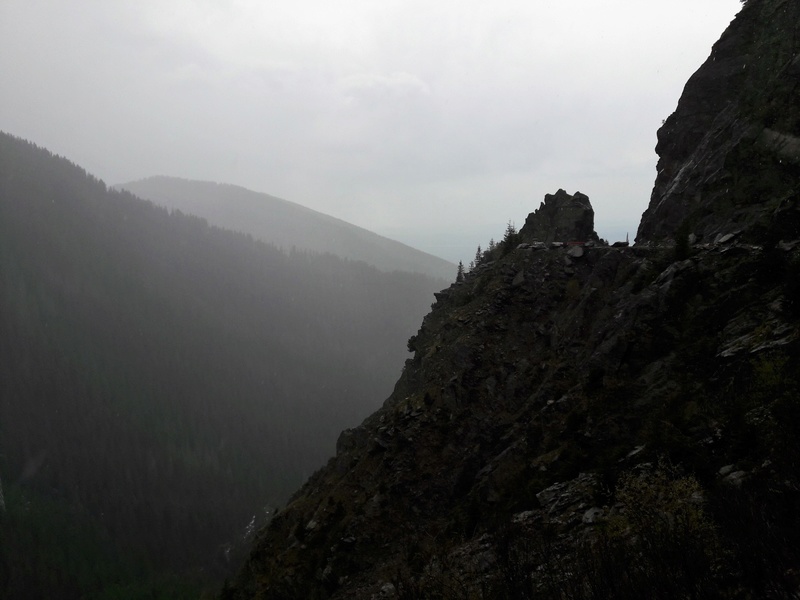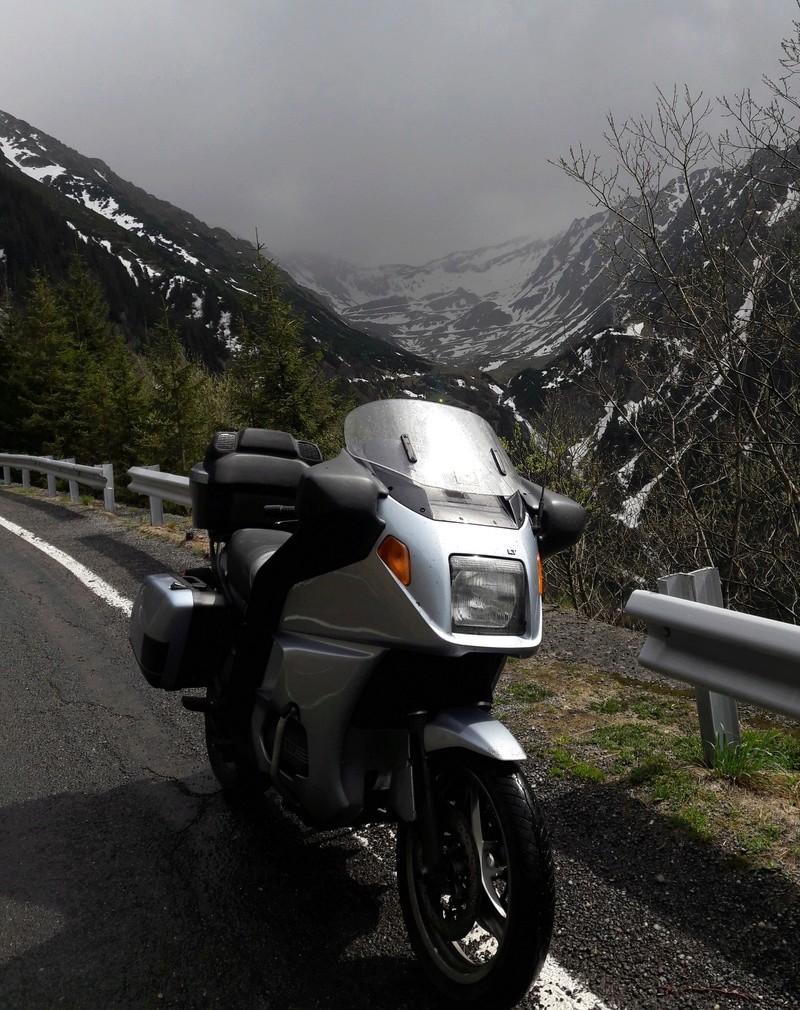 Bye bye Transfagarasan, you won this time...but I'll be back.
Last attack from this accursed road was sent when I attended to pass the concrete barrier the other side. In the other direction, the bike had just passed between the barrier and the pillars, but going downhill, I discovered, in balance on a 350 kg bike, stuck forwards with no reverse gear, on a wet and unstable surface just besides a deep ravine with no hope of any human help but bears blowing in my neck that the exhaust silencer was preventing me to go further and pass the other side of the barrier.
Happy birthday!
Eventually I managed to pass, trusting the grip of my front tyre on the grassy slope to gain enough room to pass.
It remembered me a day when, almost short of gas on a sea dam in Camargue, the Rhone delta to mediterranean sea, I got stuck this way between to rocks that were disposed there to prevent cars from using the track. I had a R80G/S and eventually managed to pass between, but had to remove the panniers, the rocker covers and the rockers to narrow the bike enough!
End of the day, I reach my destination, Brasov!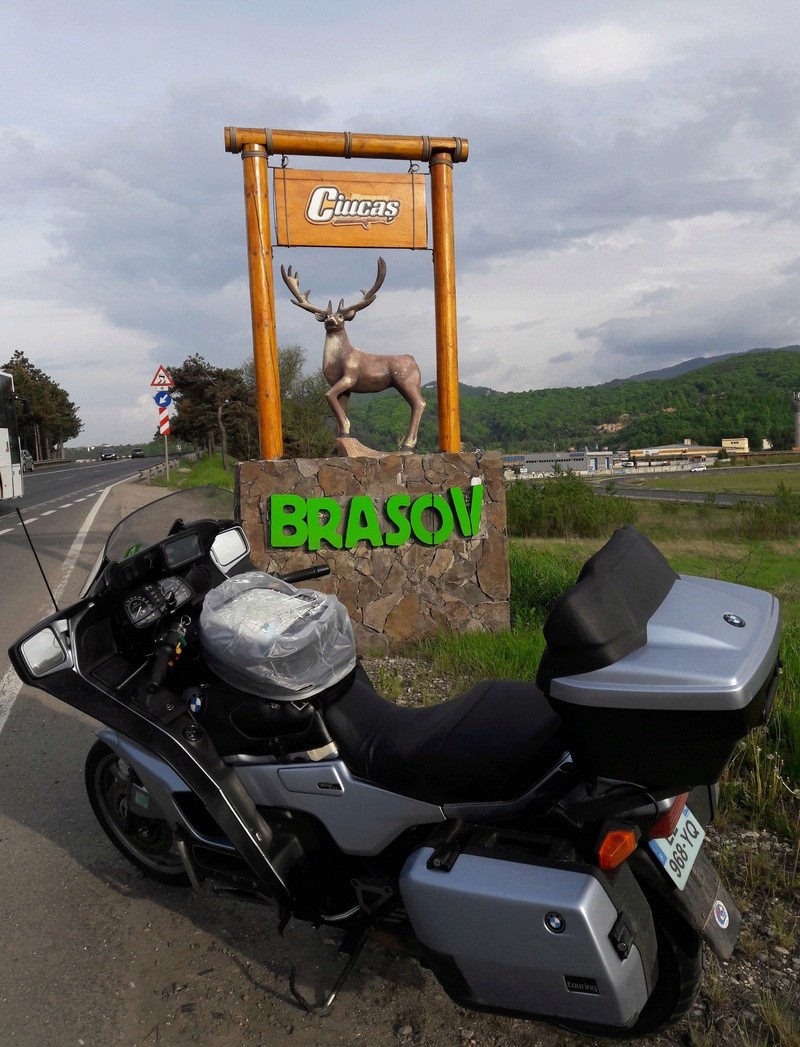 To be continued...