VinceD
Silver member

First of all let me start with saying I am a complete noob at fiddling with motorcycles or motors in general.
I do believe however I can learn alot from doing and ye old try n error.
Yesterday I bought my bike in the Netherlands, a '85 K100 RT with a little under 60000km on the counter.
It would't start with the button but with the help of a friend who whas with me and a multimeter (have to learn using one of those too) we quickly narrowed the problem down to the starter relay (or is it solenoid).
I already intended on removing fairings and windshield but even if I wasn't, I had to because the precious owners accidently(intentionally would be weird) dropped the bike. The right side of the fairing was only scratched to the eye but underneath 2/3 of the bolts snapped of and most of it was just waiting to fall off when I would have cruised the highway.
I regret this because I wanted to give it a try, riding a fairinged(?) bike but it was not meant to be.
If there is someone from around here (Antwerp) who thinks they could use it, pm me.
Feel free to reply if you have tips and tricks for me. 
OK, with that cleared out, here are a few pics of what I've done so far.
But first the before pics. On the first one you can see a crack (white) in the lower part of the side panel.
It doesn't seem like alot but like I said, most of the right part was loose. Just a few bolts gave it a ferm look and basic feel.
And here is the result of 30 minutes of careful unbolting and unscrewing. I labeled the wires i disconnected too.
There were two wires attached above the headlight, not sure what these do but going to look it up and label properly.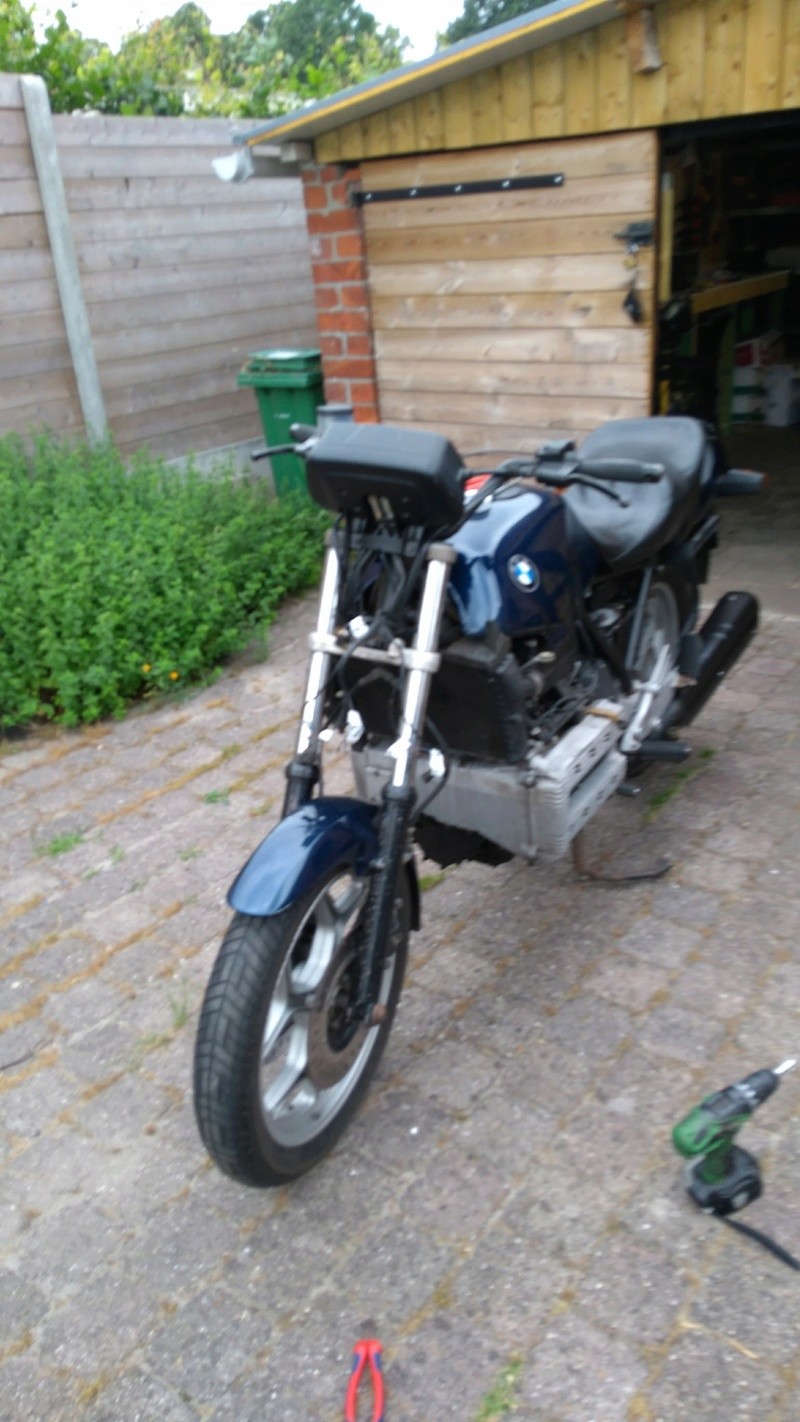 Last edited by VinceD on Sun Jun 25, 2017 3:28 pm; edited 2 times in total (Reason for editing : inserting pics)