Michael Sydney
Silver member

I had a "minor" off on my K100 a couple of weeks ago in Sydney. Bad news is that the bike fell quite heavily on the right hand side, slid down the road and into the grass.
Good news is that I was under the bike and cushioned the fall! Severe grind marks on leather jacket and helmet but apart from extensive bruising I consider myself lucky to have only a broken collar bone, now fixed with a plate and screws.
Surfside Garage in Brookvale are searching for parts as part of an insurance claim. Can anyone offer any of the following:
1. RHS mirror 
2. RHS crash bar.... to suit naked or RS
3, RHS City case lid (or whole case)
4. RHS Radiator shroud (it was cracked by the driving light)
All parts should be covered by my insurance so not looking for charity

 Any help appreciated to get my k100 back on the road.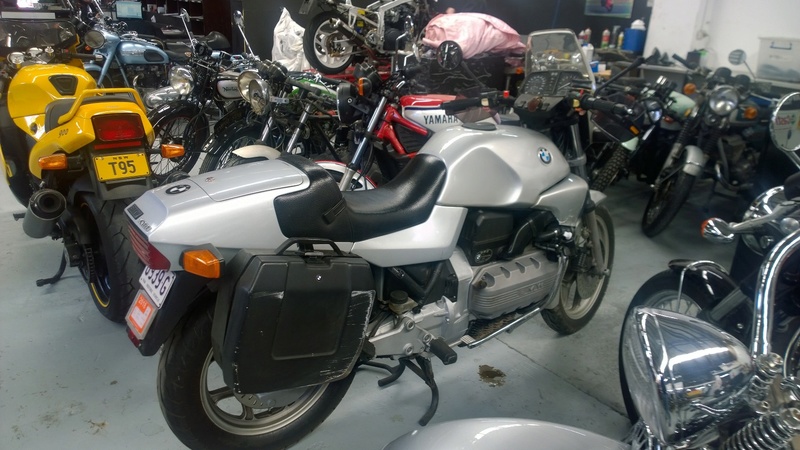 __________________________________________________
Living in the past! K100 '83 and R65 '83.