TheJoker

Silver member

K1100 Ebay link click here
I've just put an k1100 up for sale on ebay but thought I'd offer it here as well. This is the listing information below. However if anyone wants to do a trade outside ebay I've also got an 1100 Swing arm and final drive unit with disc plus a shock that can go with it for £250.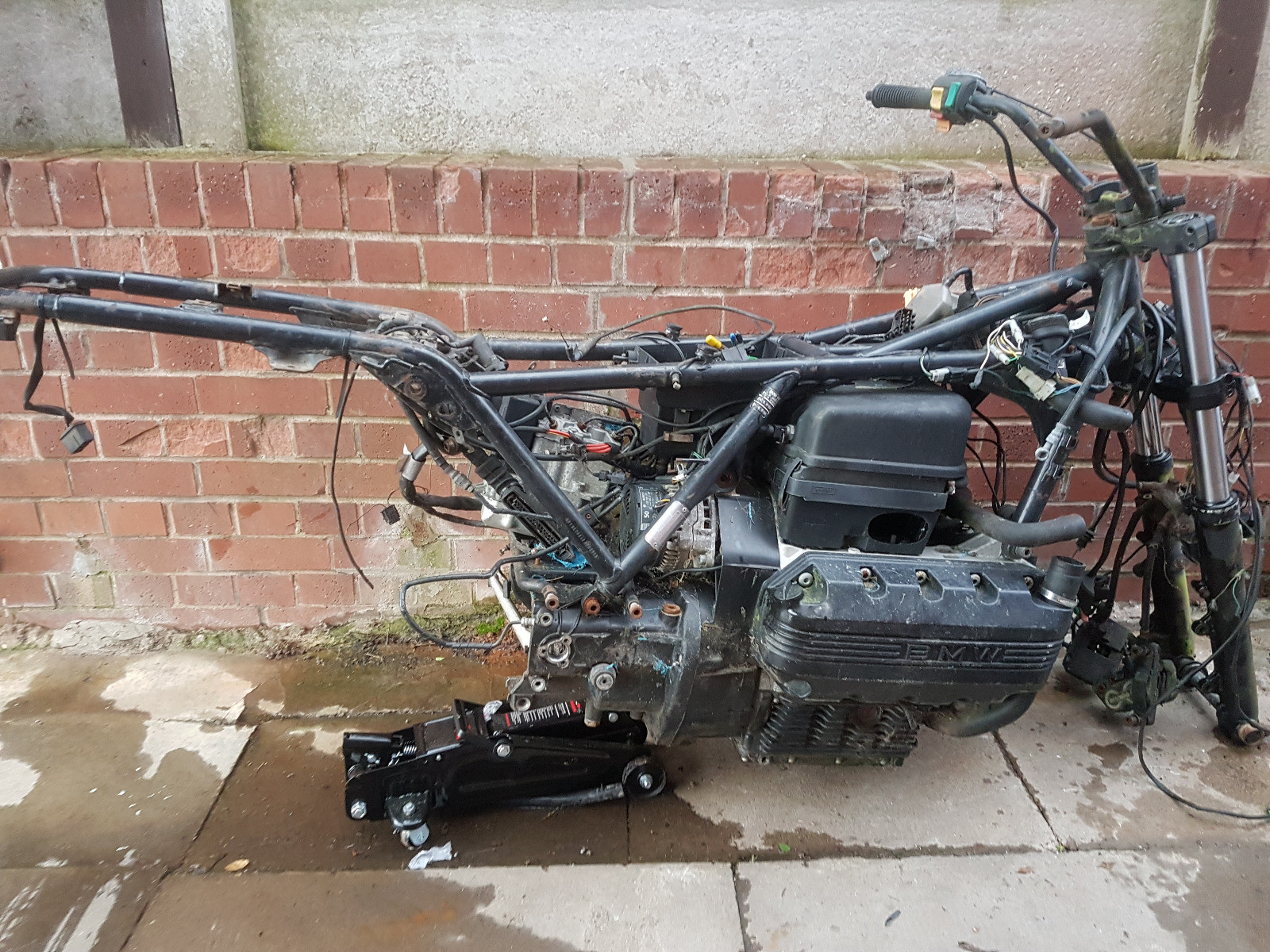 We have here an ex police k1100 LT I've been given it in exchange of some work for a friend. This was going to be split and sold off however I don't have the time and need cash for another project. I'm told the engine was running last and had 50,000 miles on it which is nothing for these bikes However I can't guarantee this I'm afraid as I haven't seen it running myself.

What you see on the image is what you get it still has the following attached;

Throttle bodies,
Fuel Rail with injectors,
Gearbox,
Engine,
Forks (look straight)
Front calipers
Alternator.
Wiring harness

I've also got the V5 in my name (image included) and viewings are available on request, I work split shifts so will try to get back as soon as possible.

The bike will have to be collected due to the weight and size from Stoke-on-Trent, 6 miles from junction 15 of the m6. You can arrange someone else to collect it if you want but it's heavy and will need help lifting it. As it can obviously not be ridden away unless you are superman.

CASH ON COLLECTION

Any questions I'll try to answer as fast as possible if I can.