Crazy Frog
admin
A while ago, I made a Webpage where you can download the design to print your own forum's t-shirt.
At this point, I don't think a lot of people had used it.
T-shirt design is here
This morning I got a message from one member wanting to have a shirt made with
Vistaprint
, but the picture is too big to print on a shirt.
This is not really the case as the picture provided is in high resolution only to keep the design very clear.
The picture has to be scaled down on the Vistaprint website
.
Instructions on how to proceed on the VistaPrint website:
Download the design on your computer.(
T-shirt design is here
)
Go on Vistaprint and select your shirt and size, then click on "start designing"
on the next page, Select "use your own design"
You will get the following result (the picture is way too big), but it's easy to fix.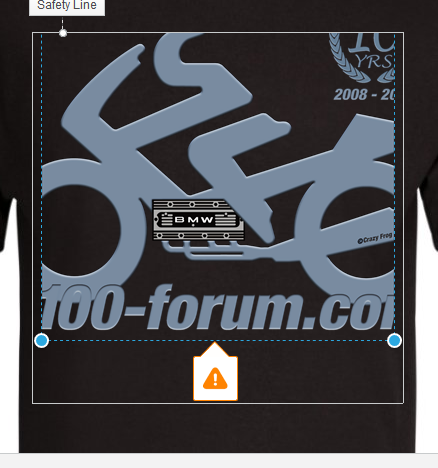 Click the logo on the shirt and a toolbar will appear.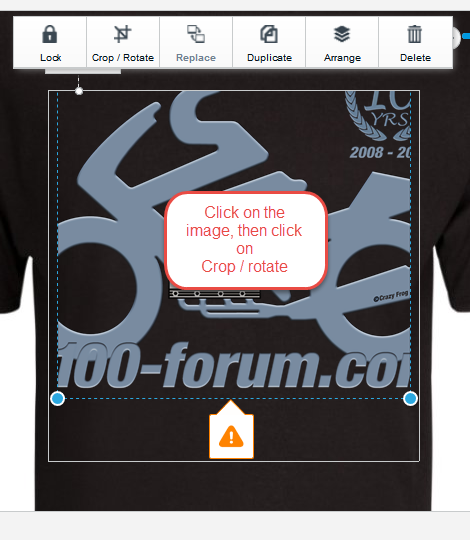 Now, the full image will fit on the shirt.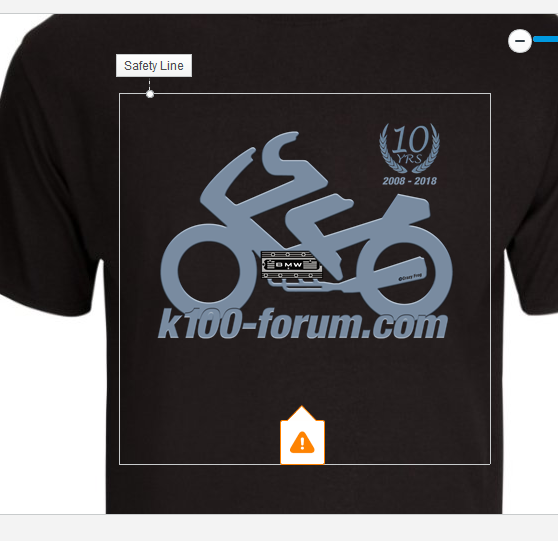 It is now easy to scale it down and place it where you want.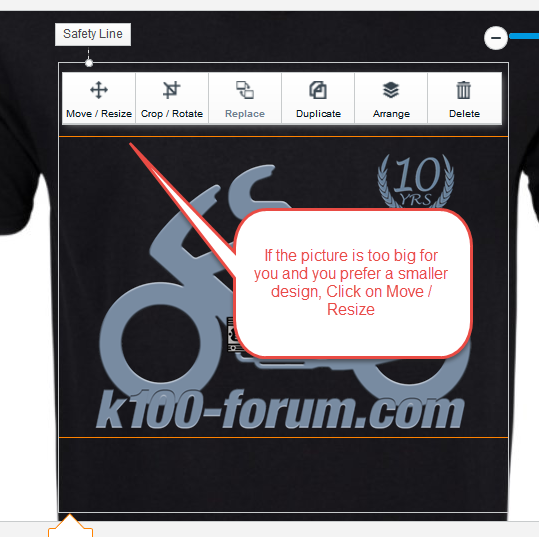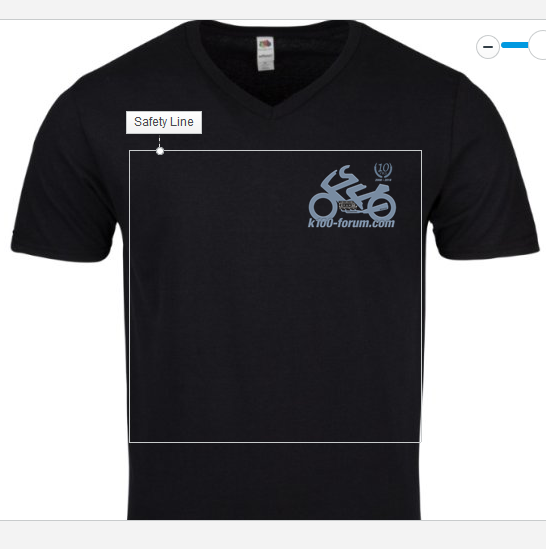 When I printed my shirt, I used the full size design. I personally found it too big and would scale it at maybe 2/3 of its size. The small logo shown on the last picture doesn't look bad too.
Hope this help.
These instructions are on the shirt web page too.
CF
__________________________________________________

1986 k75, 1985 K100rt, 1985 K100rt/EML sidecar.