1 project madness on Tue Apr 17, 2018 10:37 am
EnJCoop
Silver member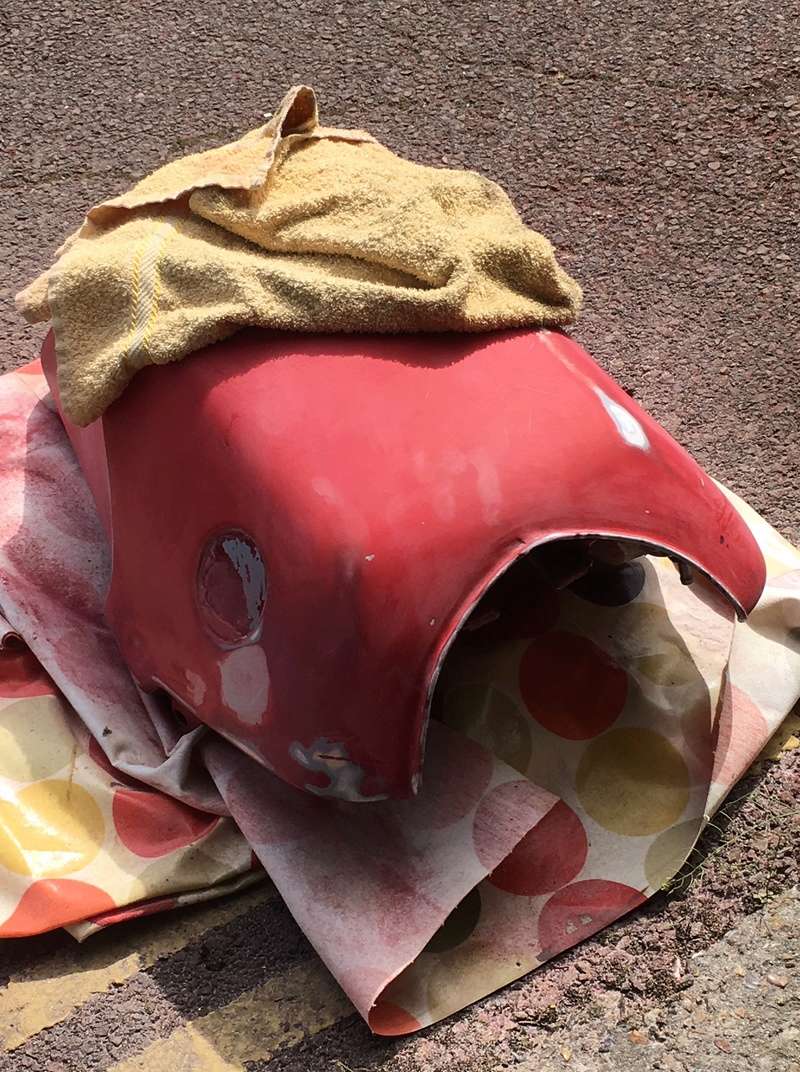 Hi All, I did say I would post some stuff, so here's some of the 'bike'...
I have made a start... Been working on the wiring harness and fixing up the tank and have located parts and what's missing. Am going to obtain the Reg document (V5) and start to put things back together again.
I'm gonna need stuff like injectors, fuel pump, battery, some relays, exhaust etc etc... so it could take A WHILE!!! Engine is not seized at least. it turned with a spanner on the cam shaft. Oh will need to refit valve shims too and the oil/coolant pump which looks in reasonably good shape. 
And there's no seat or headlight or indicators... But cliches were not made in a day and all that and I am KEEN to see what I can make of this, though am not thinking Cafe racer here. Someone else might if I sell it once it's in better shape...
Cheers