Motorbike Mike
Life time member
A big build up to K Fest I think it's fair to say and this is just my own account of the weekend but please feel free contribute.
My bike was ready and waiting and we arrived at the circuit on Thursday night as Debbie (my wife) and I had offered our help to Darin, Caren and Rob the organisers of Endurance legends. They have become good friends of ours and it always a pleasure to help them out and I was organising the holding area.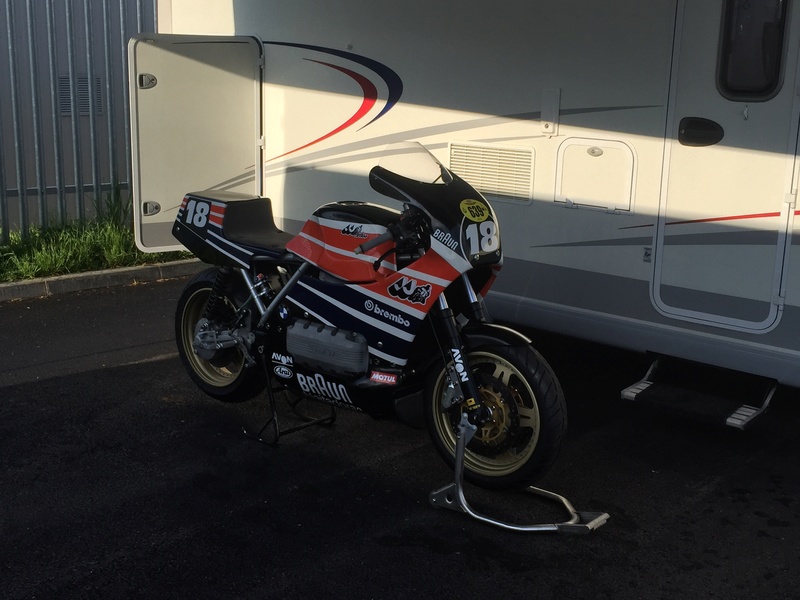 On my way to the noise test, 118db, it passed easily.
Saturday came and I had two good track sessions but boiled the brake fluid. I changed it for dot5 which improved things for the 3rd session but it wasn't great at the lever. I was talking to a pal directly after that session when I noticed the temperature difference in our tyres-his really warm, mine tepid. I thought overnight and had a pair of Continental Conti Race Endurance tyres fitted. 
Waiting for new tyres.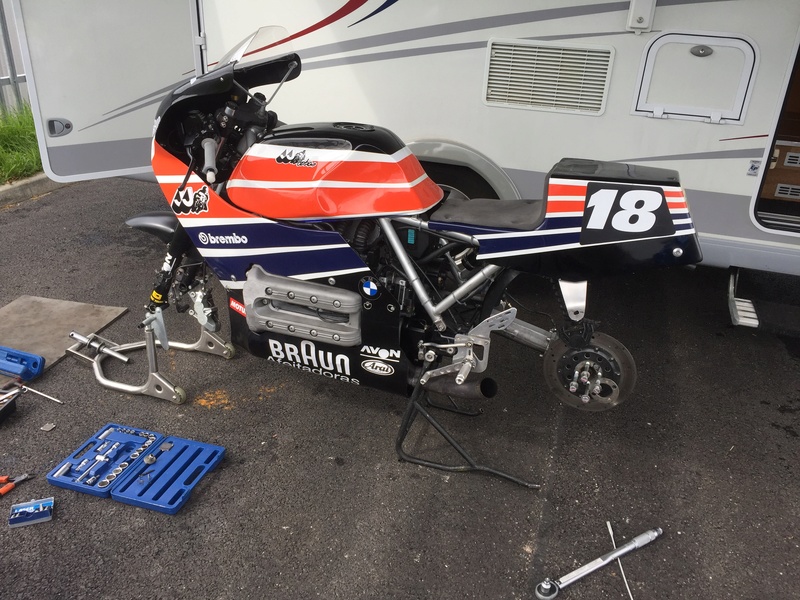 Sunday morning and inspected the brake pads. They were breaking up!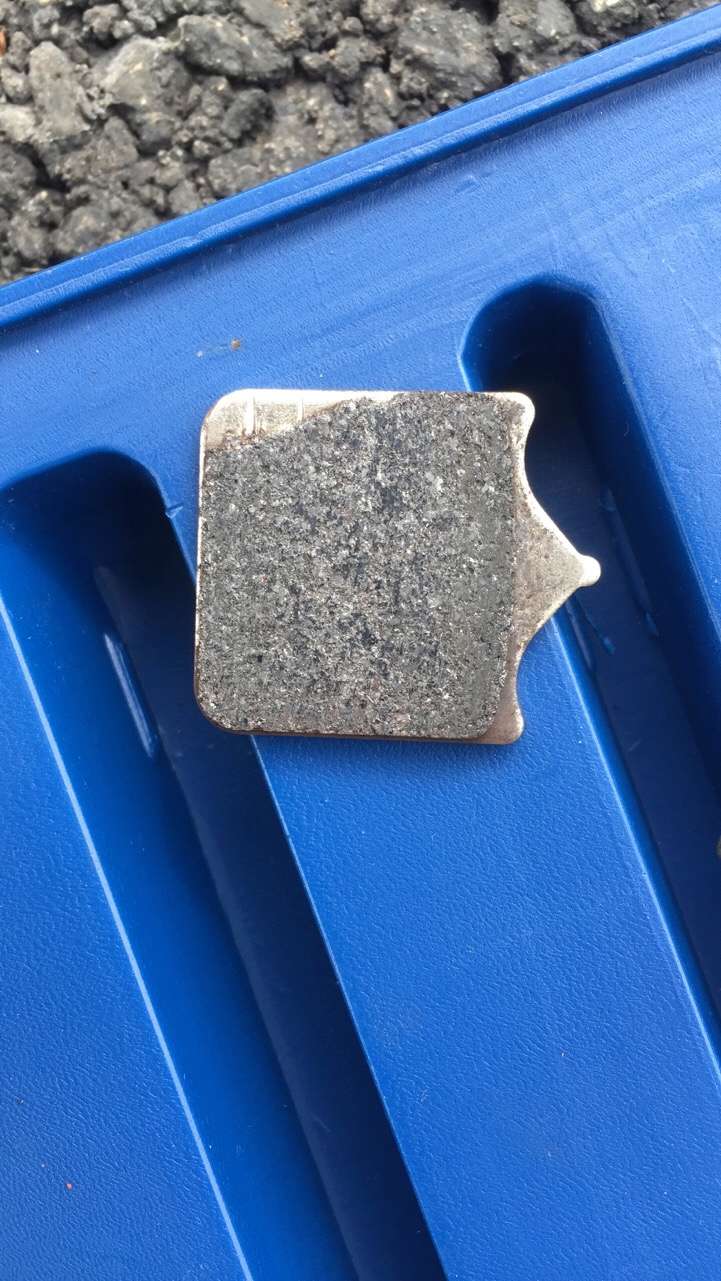 I sourced new pads and fitted them ready for the Sunday afternoon sessions and they were a vast improvement but still not 100% so need to do some work there. The K's a big bus for the track and all that weight takes some stopping.
Sunday's sessions in the Superbike class were great with new rubber, I had some good dices with the likes of RC30's, GSXR 1100's, Ducati's and the like.  My K did me proud, not that many came passed us, the K held it's own against arguably better bikes.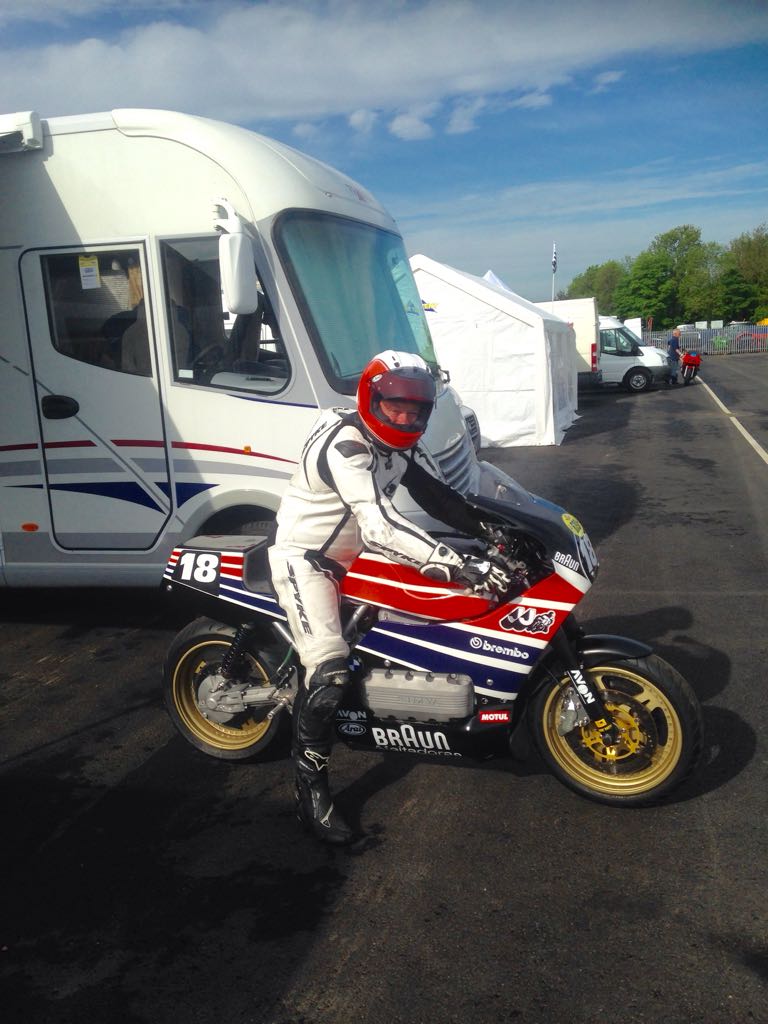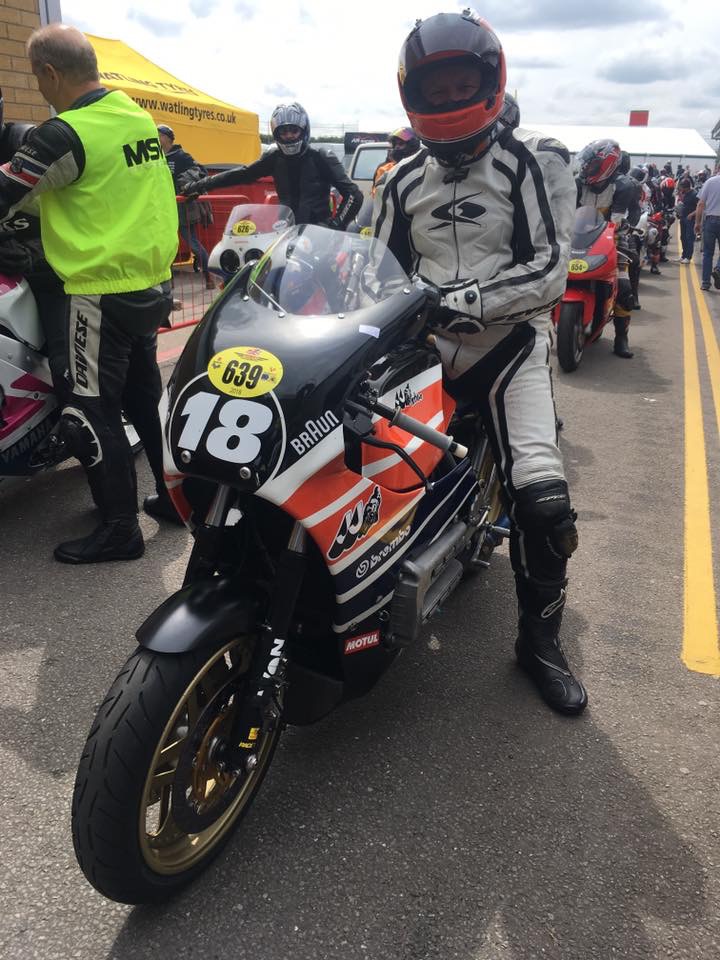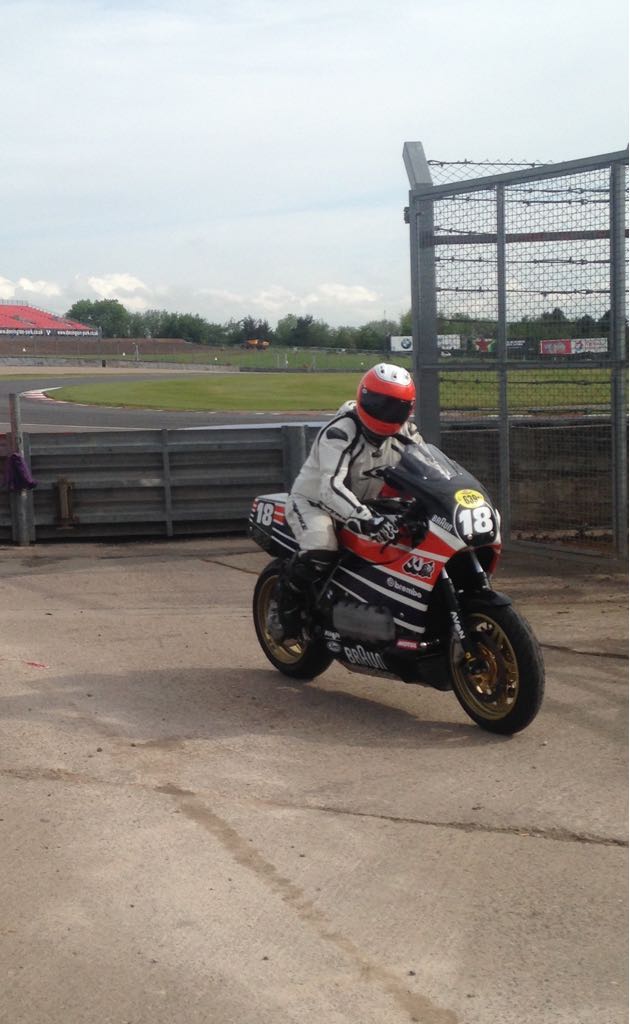 Back at home and ready for a bath after a hard weekend defending the K's honour and reputation.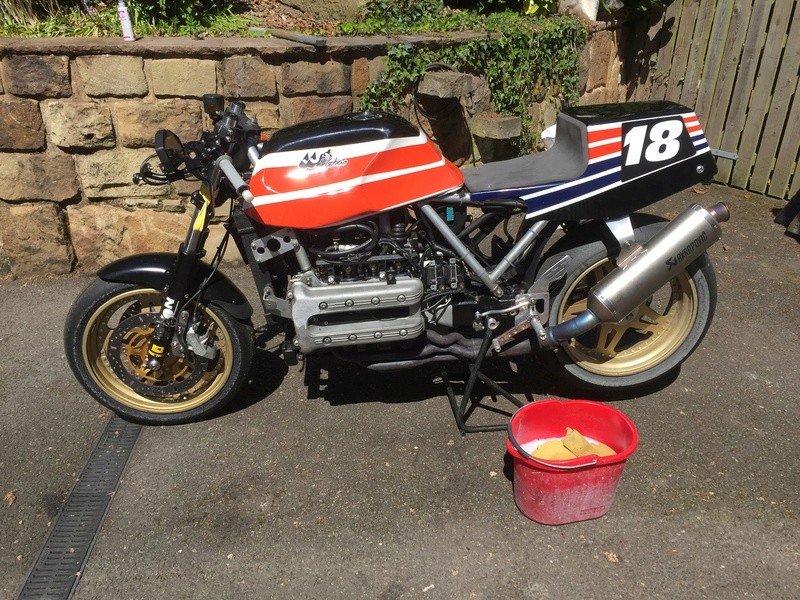 The K Fest gathering was quite special. K riders from Ireland and Spain attended, around 40 in total I'm told. All warm and friendly with a common interest-the K.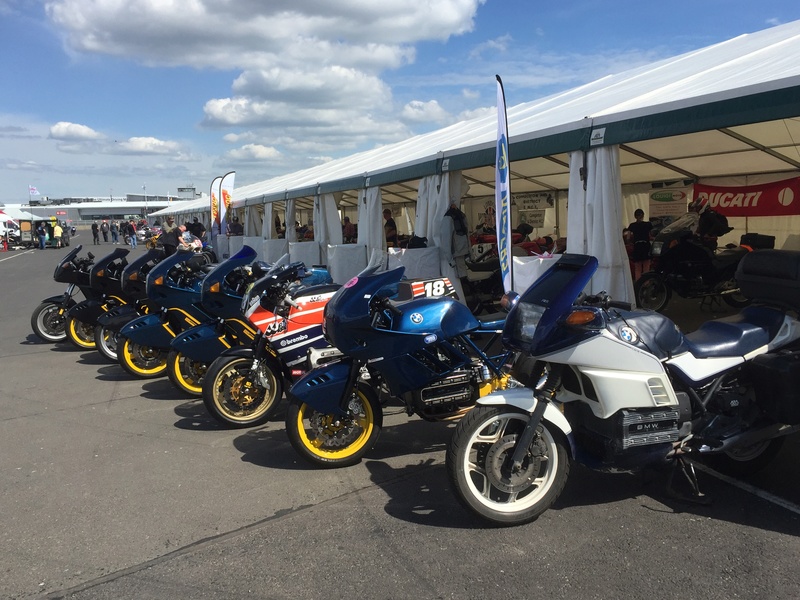 I only got one photo of the gathering so this is where I'd ask you to step in if you have images and stories to tell. I was flat both days out sorting my bikes unusual behaviour and don't carry my phone-sorry guys.
If you were there it was a pleasure to meet you all and I hope you enjoyed as much as I did.