duck
Life time member
better f'n ride it because I don't want to have to bring it back from the dead a THIRD time.
Back in 2009 I found this cheap on the local Craig's List with 42,xxx miles on it. It had been sitting for doG knows how long, was covered in dirt, wouldn't run and the stock seat was trashed.  I bought it and trailered it home. Regardless of what I tried I couldn't get it to run.  Since it's such a pain to get to I'd avoided it for as long as I could so the very last thing I tried was swapping in another fuel pressure regulator and, sure enough, it fired right up!

Diagnosis: 
By this time my Kpox had already reached an acute incurable stage as this was my 12th running classic K. Coincidentally, a red 91 K75S was how I'd initially contracted the disease so once I saw the Craig's List ad for this bike fate was sealed.
Here's a small picture I still have of it from the 2009 CL ad:
I then spent an inordinate amount of time getting it all cleaned up and doing all sorts of mods and upgrades to make it an uber K75S.  As you can see, it cleaned up quite nicely. By the time I was finished it was one badass totally dialed in K75S.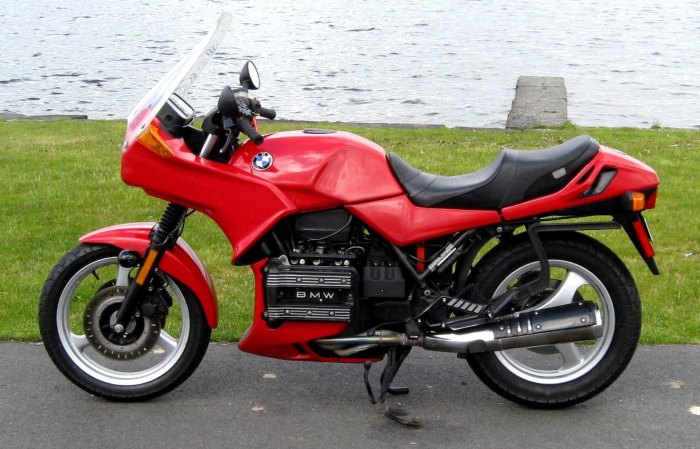 Here's a web page that lists what I did to it: 
http://kbikeparts.com/classickbikes.com/ckb/1.my.k.bikes/10_91k75s/91k75s.htm
When I listed it for sale I offered to deliver it for free (via the personal sacrifice of me riding it) if the seller put me up for the night, bought my a plane ticket back to Seattle and gave me a ride to their local airport.  The eventual buyer was from Sacramento so I had a nice ride that is documented here: 
http://dws.x10host.com/tours/bmwn_91K75S/bmwn.htm
The buyer was vertically challenged and went about converting to a low seat.  Shortly thereafter it developed the much dreaded LTS (leaky tank syndrome) and he let it sit while riding his K75RT instead.  It then sat collecting dust in his garage for the next seven years until I drove my trailer down to Sacramento and rescued it last summer. It has been ridden a grand total of 180 miles since I delivered it in June of 2010 so it now has 43,939 miles on it.
Now that the weather has turned into summer here it's time to get to work on it. I just rolled it out of the side storage of my garage and snapped these pictures of it: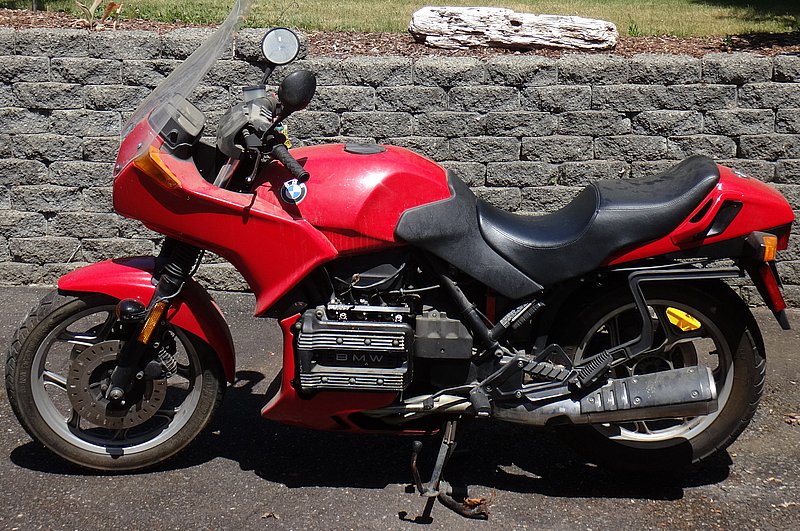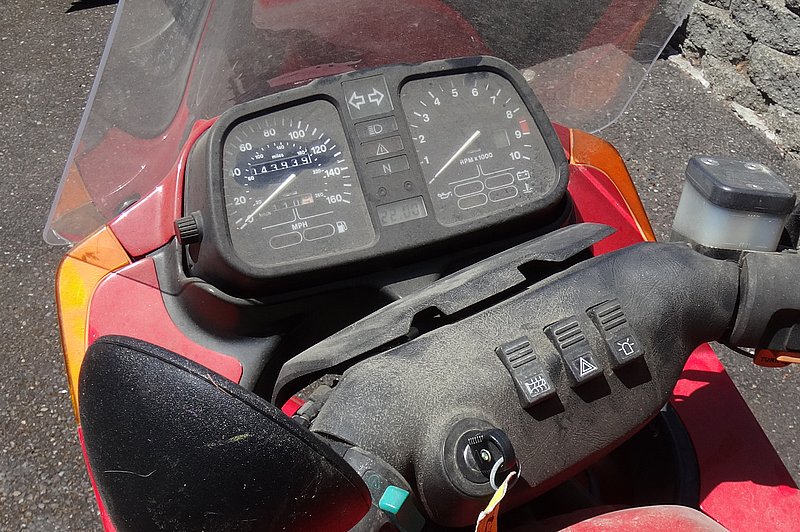 Notice that he took the 3-spokes of it and swapped in the Y-spokes from his K75RT.  Oh well, I have a good set of three spokes on hand.

__________________________________________________
Current stable:
86 Custom K100 (standard fairing, K75 Belly pan, Ceramic chromed engine covers, paralever)
K75 Frankenbrick (Paralever, K11 front end, hybrid ABS, K1100RS fairing, radial tires)
86 K75C Turbo w/ paralever
94 K1100RS
93 K1100LT (x2)
91 K1
93 K75S (K11 front end)
91 K75S (K1 front end)
14 Yamaha WR250R