Two Wheels Better
Moderator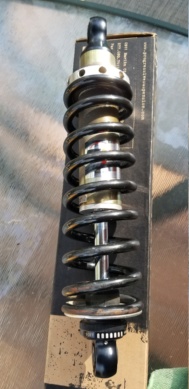 I've had this heavy duty shock on my RS since 2012, so it's done the yearly mileage for a month between Queensland and Victoria since then. It is a firm spring rate - not for the lighthearted - has possibly the most fine tunable damping I've seen and lock collar preload adjustment. Comes with the spanner.
The piston is large diameter and leak-free.
Preload adjustment.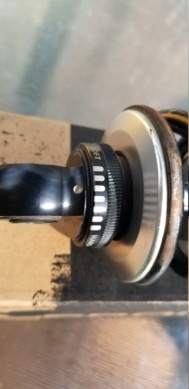 Damping adjustment.
Spring paint damage from when the lower stud snapped two years back.
I want to offer it to Aussie/NZ buyers due to the added hassle of shipping. Did I mention it's better suited to heavier/sporting riders who desire a firm ride?
AU$250 plus postage costs. Australia/New Zealand only. Thanks for looking.
__________________________________________________
1987 K100RS, Big Block '93 K11/K12 hybrid, '09 K1300GT, '07 K1200R, '04 R1150RT, '95 R100 Mystic, '77 R75/7.
Have we accomplished half of what we dreamt we would? There may still be time.