Michael Sydney
Silver member

About a year ago I got bumped off my K100 1983 naked bike by a lane changing car in Sydney. Luckily the bike was little damaged as it landed on me! I broke a couple of ribs and a collar bone. All fixed now

I have been out of the country for 8 months this year but finally put the bike back together today. I am seeking the following, maybe someone can help?
1. Right hand side crash bar, Bottom mount locations are 200mm apart, I think different om later bikes? The existing bar is bent and gouged.
2. Instrument cluster has seen better days. Speedo needle fell off, odometers do not work  and there never was a clock. Maybe parts needed to fix mine?
3. I also need a set of fitting parts for a standard dual seat. I bought second hand a seat for occasional use as the single seat just ain't sociable. I have no hinge parts to mount it as my Japanese mono is bolted on solid.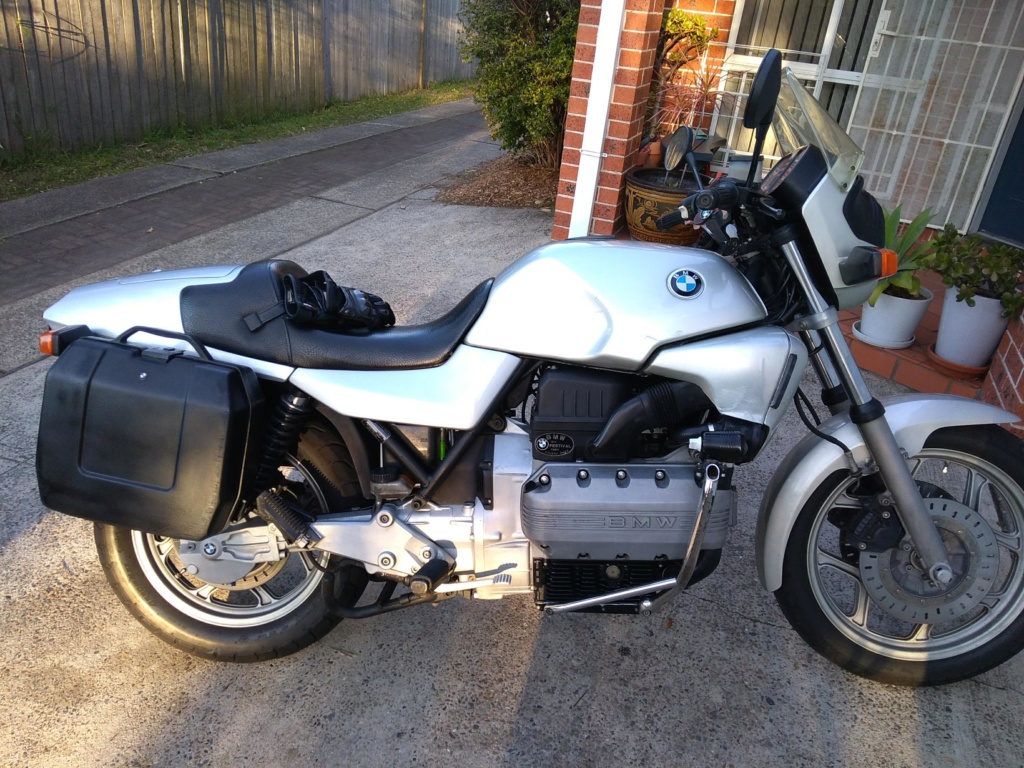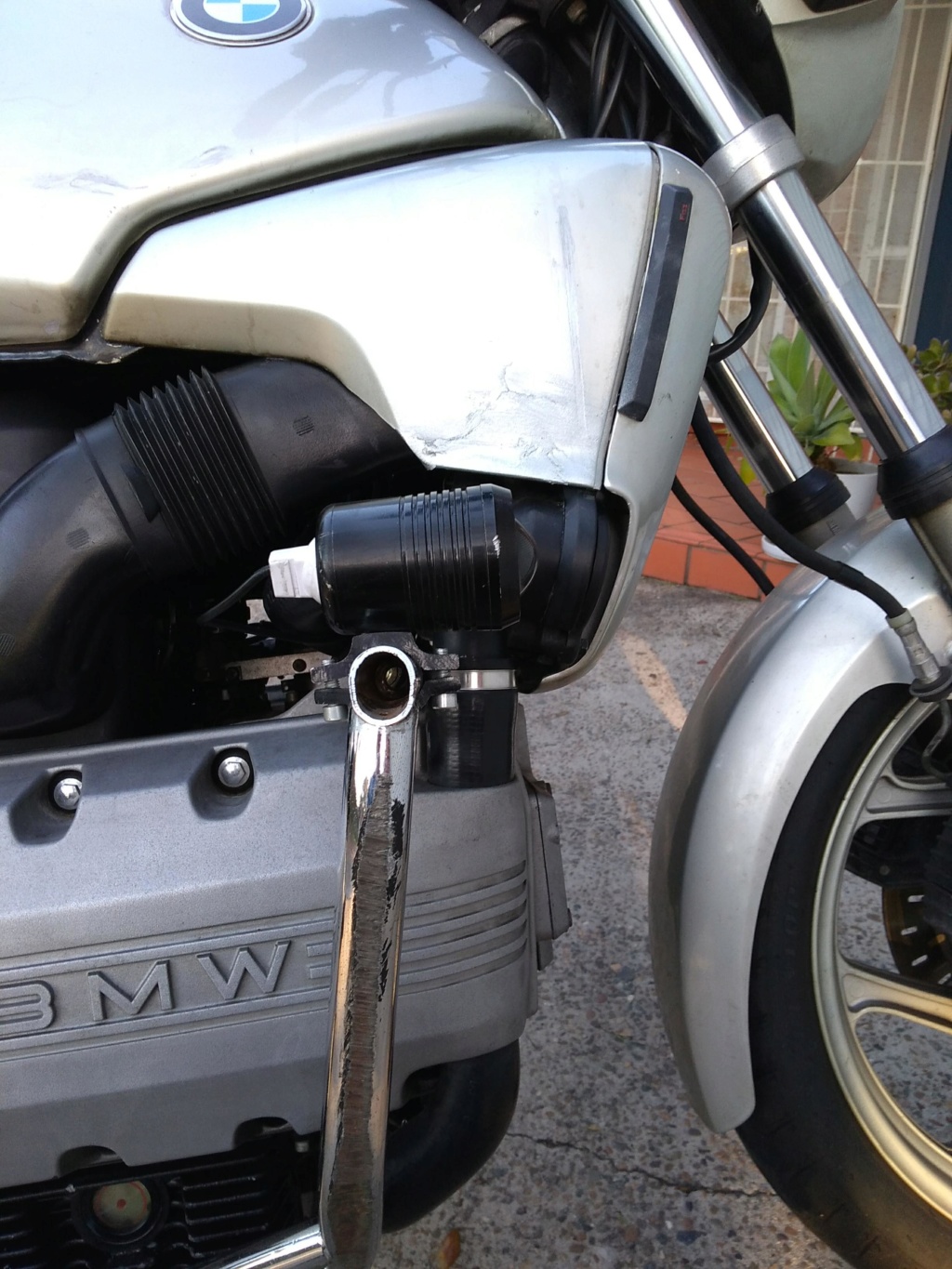 __________________________________________________
Living in the past! K100 '83 and R65 '83.