Two Wheels Better
Moderator
I have a brand-spanker, in the original box, Remus oval-shaped, aluminium (al-ooo-min-um for the Yanks) can that was originally intended for K1200R K1200S & K1200GT Wedge motors. It's got a 60mm inlet, is 475mm x 125m x 100mm which is about 18" x 5" x 4", overall length is 610mm or 24". The AC Schnitzer etched name tag is in the down-turned tip only and no name plate is affixed to either side of the pipe, so it can be used in a variety of applications. It's a bit of dead weight without the elbow required to make it fit the aforementioned K12/13 series bikes, but if you're banging on a kewl project bike this might be right up yer laneway. It has the easily removable dB killer or quiet core. I'm asking a mere $175 plus postage. The original box's dimensions are 29" x 6" x 6" and all up with padding her box n bits weighs a whopping 9lb. Posting from US Zip Code 98424 if you wanna enquire from the US Postal Service (who are not on furlough due to the shutdown) for costs to your door. Asking a reasonable $175 + postage but for my K forum mates I'll take $150 plus postage. Here she is: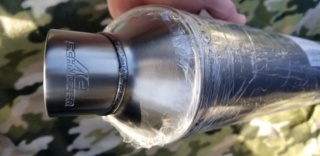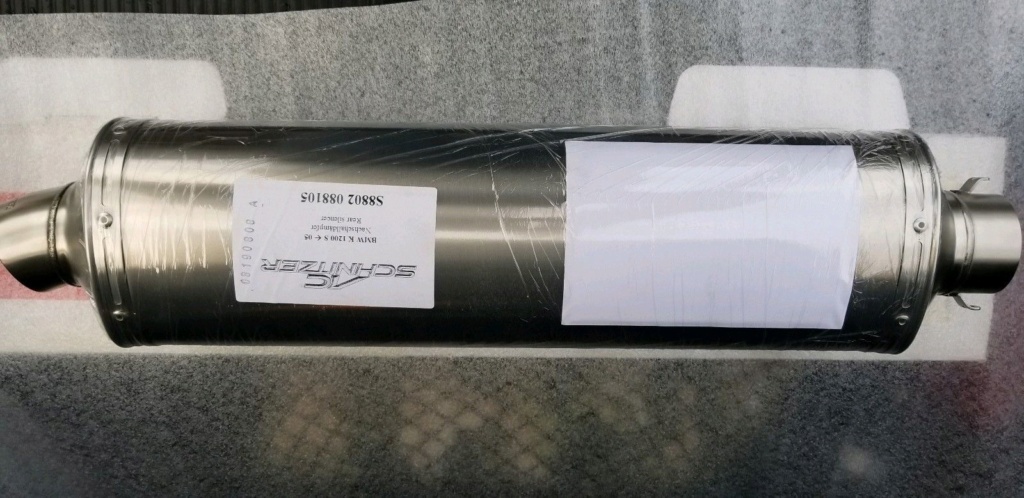 __________________________________________________
1987 K100RS, '89 K100 w/K1100RS engine, '93 Framed K11/K12 engine 'Big Block', '96 K1100RS, '09 K1300GT, '07 K1200R, '95 R100 Mystic & '77 R75/7.