Born Again Eccentric
Life time member
As we mourn the loss of our friend Inge K, the UK news reports the loss of another legend in the world of vehicle maintenance - John Haynes. 
Creator of the now world renown "Haynes Manual" and selling over 200 million copies since producing his first edition in 1966, John Haynes has helped many of us (especially in the pre-internet and YouTube days) maintain and fix our cars and bikes over the years. Love them or hate them, with a familiar layout, filled with detailed photographs, Haynes Manuals have undoubtedly helped advance the capabilities of amateur mechanics around the world - certainly, my K100 manual bears the greasy finger marks and discoloured pages that can only be associated with active use (used alongside my Clymer manual). Haynes publishing group and the Haynes motor museum are both based in Sparkford, Somerset UK, a few miles down the road from me.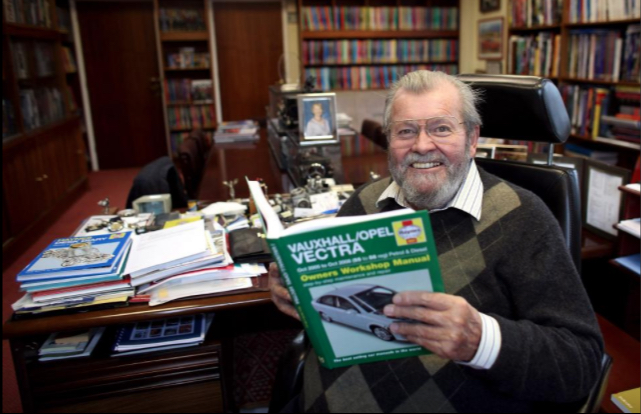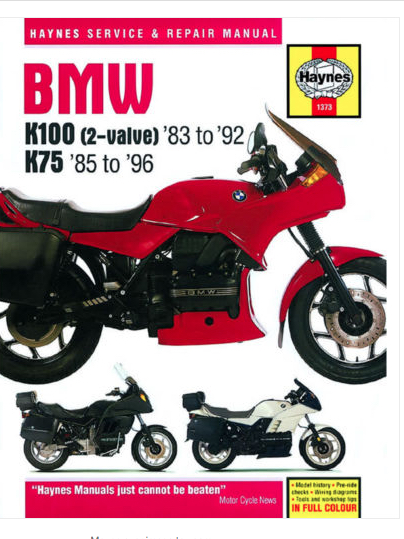 John died peacefully, after a short illness, on 08 Feb 19 at the age of 80.
RIP
__________________________________________________

                              Paul  
"Heidi" K100LT 1991 (Grey) (VIN 0190172 Engine No. 104EB 2590 2213) - 5th owner. January 2014 (34,000 - 61,000 miles and counting....)
"Gretel" K100LT 1989 (
Silver
Grey) (VIN 0177324 Engine No. 104EA 2789 2211) - 4th+ owner. September 2015 (58,500miles and counting....). Cat C Insurance write-off rebuild Feb 17
"Donor" K100LT 1990 (Red)  (VIN 0178091 Engine No. 4489 2024) - 6th & final owner (crash write-off now donor bike).   June 2012 (73,000 miles) to November 2013 (89,500 miles)