Two Wheels Better
Moderator
I have a silver gearbox that's been weighing down my cheap, plastic shelving since about late 2012. I've kept it up to level with oil and have spun it a coupla times a year. It's very clean, doesn't leak (though I would re-seal it for regular use) and came out of a running but crash-damaged RS that came into the shop I once worked in, shifting smoothly. It comes with the pushrod, a good boot, and clutch arm with adjustment screw and locknut, too. The splines are both in very good nick. I don't remember the mileage accurately but I reckon it was south of 60K miles from what was scratched on another part that I used from the bike a few years ago. The currently installed gear position switch is not going along with it. This gearbox is the same part number in ETK as a bare case between K75 and K100 but the internal ratios are likely different. I noticed the shift shaft splines are slightly cobbie but a lever slips on and off without fuss. This will only fit Monolever, not Paralever due to a lack of a torque arm flange.
Any need out there? Please PM me.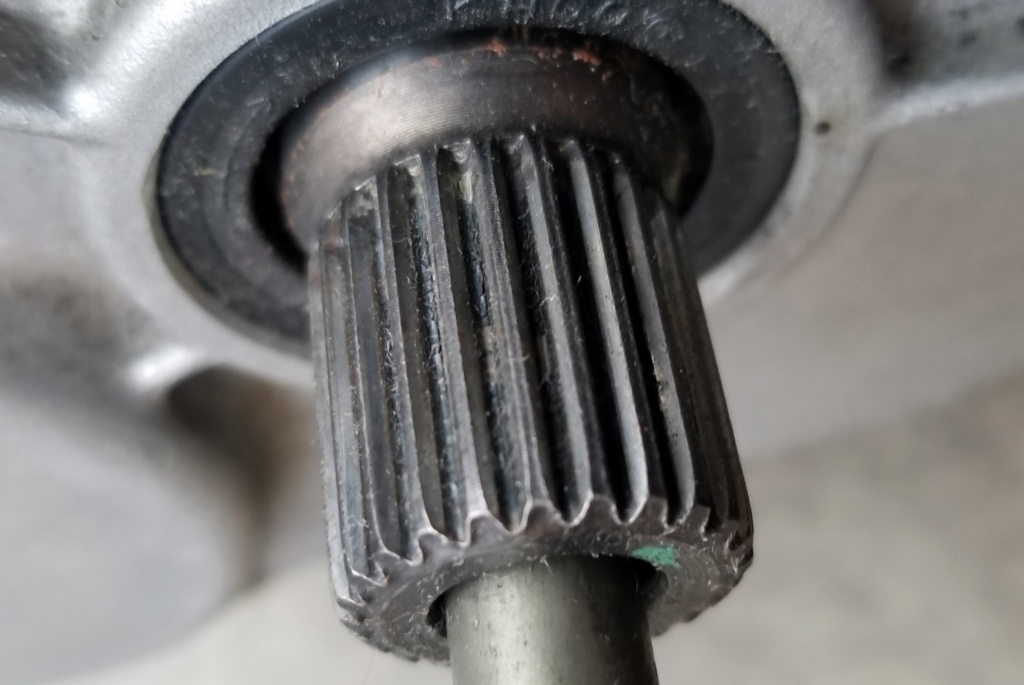 __________________________________________________
I'm practicing social media distancing; no Facecrack, Wazzup or Instagreedy!
1970 R60/5, '77 R75/7-R100, '85 K100, '87 K75C, '87 K100RS, '93 K11-K12 Big Block, '93 K1100RS, '95 R100-Mystic, '96 K1100RS, '98 K1200RS, '00 K1200RS, '02 K1200RS, '03 K1200GT, '04 R1150R, '04 R1150RT, '05 K1200S, '06 K1200R, '07 K1200R, '09 K1300GT & 2013 R1200RT-Polizia  - the Beemers in my life I can recall, owned still or sold on, since 1976.