92KK 84WW Olaf
Life time member
A while back Corkboy mentioned a K100RS that was living not far from me. Went to see it....instant decision.
A few minor tasks needed doing to get it home...it got new front master cylinder......brakes bled......fuel tank repair......
Last night it made its journey home, 84 it is, must be the smoothest K100 I have ridden, feels like the K1100 through 5000rpm, even the riding position didn't disagree.
It had some other jobs done, braided brake lines, fuel and temp gauges, ignition repaired, fork seals done, rear shock done, injectors done, new fuel rail, panniers, load of spare bits, service history from 2002 so in good shape.
A few electrical gremlins likely to be earth issues so will sort them.
The usual jobs arising from being little used arise, it was a pig on old tyres, previous owner did 7,000 miles in 17 years, head bearings must be rock hard grease, but happy with it. On the way home the thought crossed my mind to take it to France instead of the K1100....may well happen as I do have a tow bar to fit it.
Photos of where it spent its time since 2002, took these last night before leaving.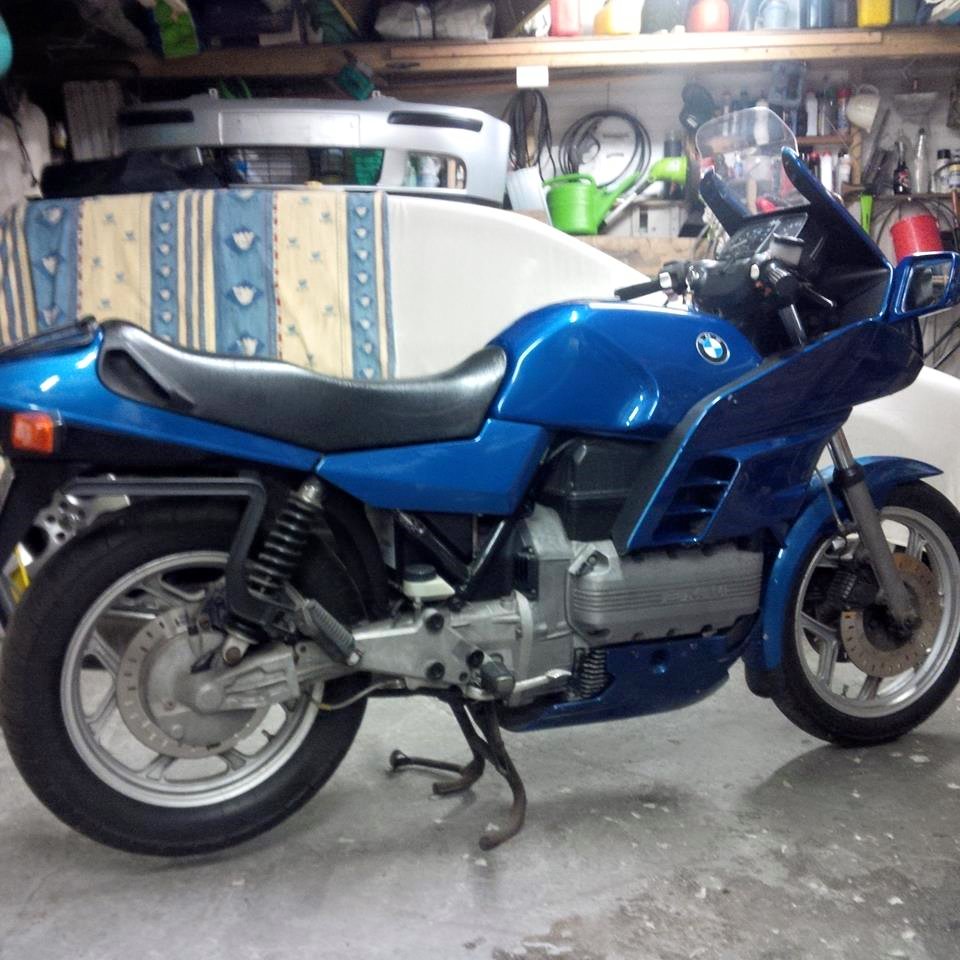 __________________________________________________
1992 K100LT 0193214 Bertha Alaska Blue 101,000 miles
1984 K100RT 0022575 Brutus Baja Red bought 36,000 now 89,150 miles
1997 K1100LT 0188024 Wotan Mystic Red 58,645 now 96,650 miles
1983 K100RS 0011175 Fricka 29,495 miles Damn K Pox Its a Bat outta Hell