Two Wheels Better
Moderator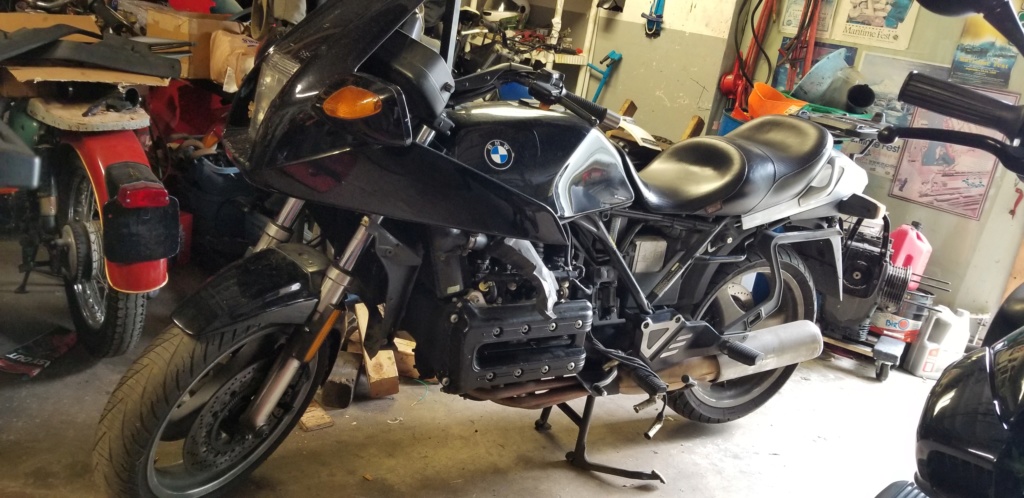 I picked up this '96 K1100RS today. It's got 120/30/50/90 compression (overheated but he kept going) but the ABS functions, the battery is good, the fuel isn't stale, the fan functions, and all the bits you can't see in this picture are there. The previous owner fitted LT 'bars, Dash pad and cables. I'll put on stock RS 'bars or those K1 'bars I have sitting around. It's got about 59K miles/95K kilometres on the odo. I didn't need another project having just moved, but now I've got a two car garage again I've gotta keep it full. It's gunna require a bit of elbow to make it right...
I've got a spare K1100RS engine, complete, if needed, and I didn't pay much for this'n.
__________________________________________________
1977 R75/7-R100 grey, '87 K100RS red, '93 K11-K12 aka 'Big Block' black, '96 K1100RS black, '98 K1200RS red, '09 K1300GT red, & 2013 R1200RT-Polizia black & white.