caferacer62
Life time member
Well i thought i would remove the leaking rear brake cylinder so as to give it a clean up and rebuild.
Thats when things got carried away. I have had a new set of radiator hoses for a while now, so i thought i might do that too.
Well one thing lead to another and its just about to get the engine and box seperated from the frame for a bit of a spruce up. Going to paint the engine,box,swingarm and final drive.
Also making a new dash pad to house just the ignition switch and power outlet.
A few pics to start.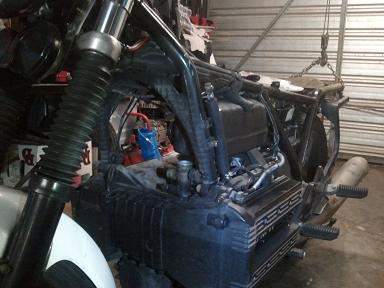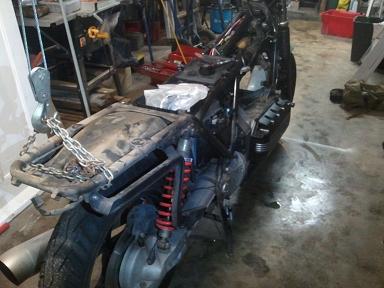 Need to order some parts from UK as soon as the bank balance looks a bit better. Soon i hope. This is what happens when you look on here at everyone elses nice renovations, gets the the old grey matter smoking away.
Updates to follow.
__________________________________________________
Bert 2.0
Don't give in to the Black Dog!
"A Zorst, a zorst my kingdom for a Zorst"