1 Let's Play Tag on Fri Jul 06, 2012 12:17 am
RicK G
VIP

The basics of this game is that I have a picture of my bike at an "Old Railway Station" so the next person, and it can be from anywhere in the world, takes a Pic of their bike at an Old Railway Station and then takes another Pic of their bike somewhere else (as an example in front of a Bakery) and also posts it here so the next person takes a pic of their bike in front of a bakery and some where else that the next person has to follow and on it goes.
So here is a pic of My k1100 at an Old Railway Station.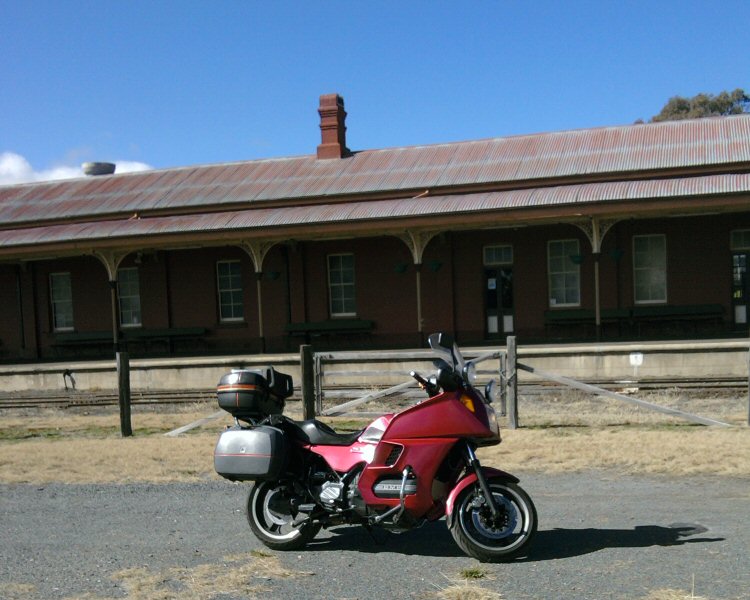 Next Please. You have to go for a ride to take the pictures on the day.

__________________________________________________
"Man sacrifices his health in order to make money.
Then he sacrifices money to recuperate his health.
And then he is so anxious about the future that he does not enjoy the present; the result being that he does not live in the present or the future; he lives as if he is never going to die, and then dies having never really lived."   Dalai Lama


Bikes 1993 K1100 LT, 1998 K1100 LT, 1993 K75 RT, 1996 K75RT, 1986 K75 GS, 1979 Z1300 Kawasaki X 2 for now