sidecar paul
Life time member
As I mentioned in another thread, I was in the Lake District last weekend (North west England). We were assured that the camp site was 'firm' despite all the rain we had had recently, but as the weather forcast predicted heavy rain for Sunday, I chose to stay an extra day and return home on Monday.
Incidentally, I look at all the available weather forcasts before a trip and select the one that shows the best weather. Well, you have to be optimistic, don't you?
Friday's ride was enjoyable enough, even though I used a fair stretch of motorway, with just a few heavy showers and the bike recorded 50mpg for the 200 miles, much of it at 70-80 mph.
The site was, to say the least, a bit 'squidgy', but one could see where the highest points were quite easily.
Even in rain, this is a good place to be.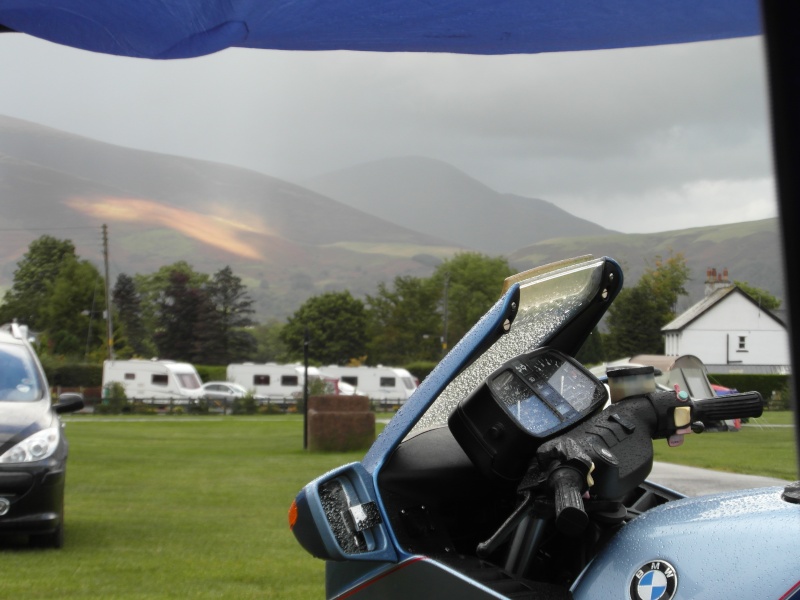 On Saturday a group of us walked to Keswick, over fields and lanes, using the many public footpaths that abound in this area.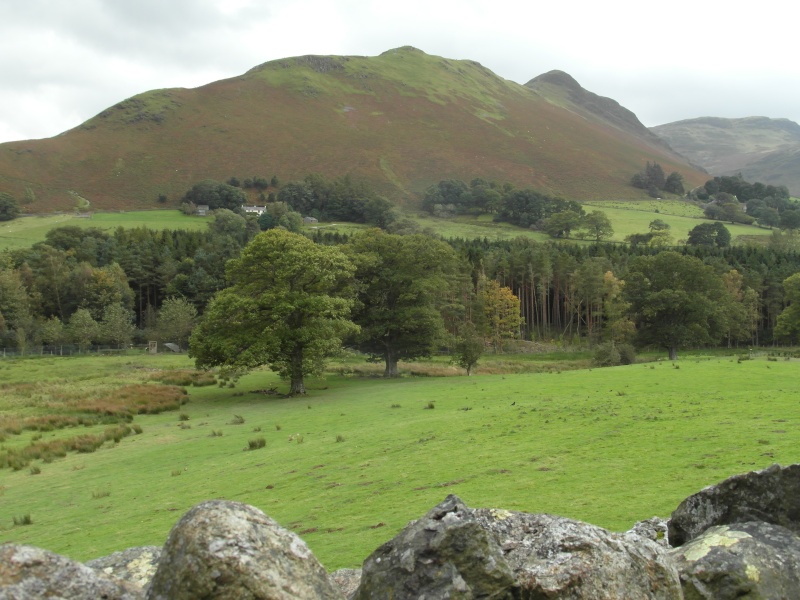 My GPS device showed that I had walked 7.89 miles, but as I was wearing my Derry boots, not the ideal walking gear, my left heel was feeling sore. So what do I do? Well, like all good pensioners, I caught the bus back to Braithwaite using my bus pass. (Everyone over 60 in UK gets a free bus pass which can be used anywhere in the country)

Derwent water, Keswick.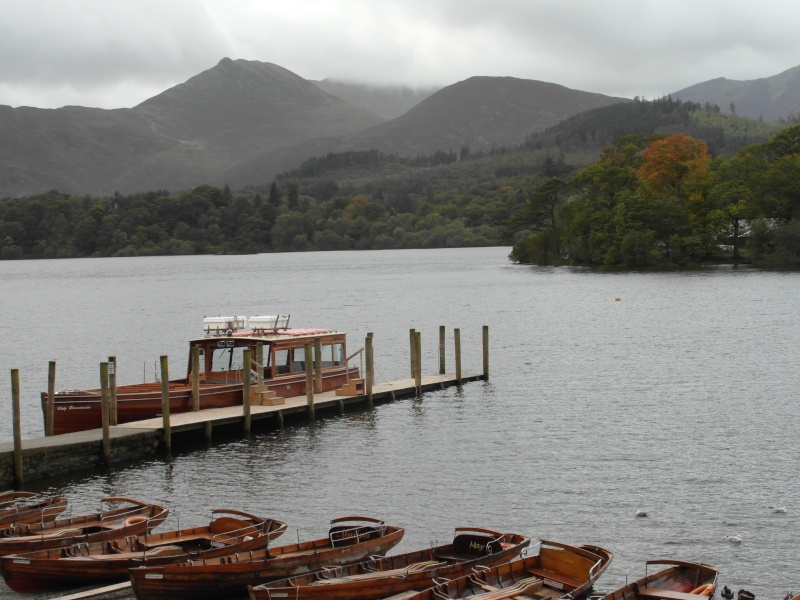 Returning from the pub at around 11PM, I heard the first drops of rain on my tent which led to a night of torrential rain and high winds.
Fortunately I stayed dry in my tent and, with ear plugs.....and perhaps the effect of wine and beer

......I slept soundly. Sunday morning and it was still chucking it down, but those who had to leave had the miserable task of packing away soaking tents and the prospect of a wet ride home.
About 2PM, 15 hours after it started, the rain eased with just showers until it finally dried up at about 4.
On Saturday this was a crystal clear stream, Sunday it was transporting tons of silt downstream.
This campsite is very busy every weekend, with campers, walkers, climbers etc, but by Sunday evening they've all gone.....got to go to work on Monday I suppose?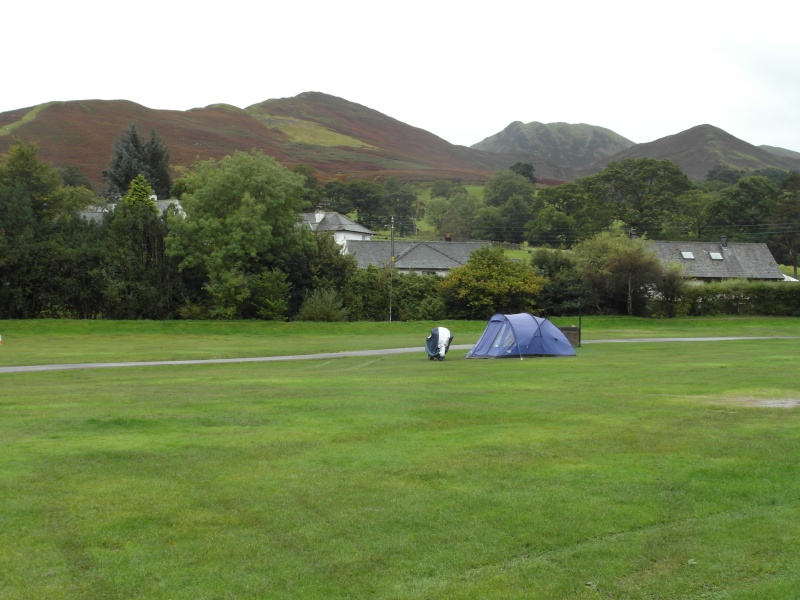 Monday was drier, but a shower just as I was taking the tent down meant a wet tent to dry at home. I returned home the pretty route via Grasmere, Windermere and Kendal, with the intention of getting some more pictures for you, but having passed a few slow cars on the narrow lanes I didn't want to stop and have to re-pass them again, so, sorry no more pics.
As I left the Lakes the showers stopped.......not suprising I guess, the lakes have to come from somewhere.

Paul.


Last edited by sidecar paul on Wed Oct 03, 2012 4:23 pm; edited 1 time in total (Reason for editing : east is east and west is west!)

__________________________________________________
'84 K100RS (0014643) (owned since '85), 86 K100RS (0018891) with Martello sidecar (built as an outfit in '88),
'51 Vincent (since '67),'72 Montesa Cota (from new), '87 Honda RS125R NF4 (bought 2015) 
....No CARS never ever!