caferacer62
Life time member
I have not long ago cut up Saxons stock exhaust for modification and once i had it apart i noticed quite a few differences between both mine and Alby's and the three that Saxon supplied me.
Wondered if anyone on here has any ideas of the different Zorsts.
I took some pics to show them.
This is one of Saxons.
This is inside Alby's and mine was the same.
This is where it gets interesting, mine had a 27mm inner tube(one on the right) and Saxons is about 32mm and the rear outlet is bigger too.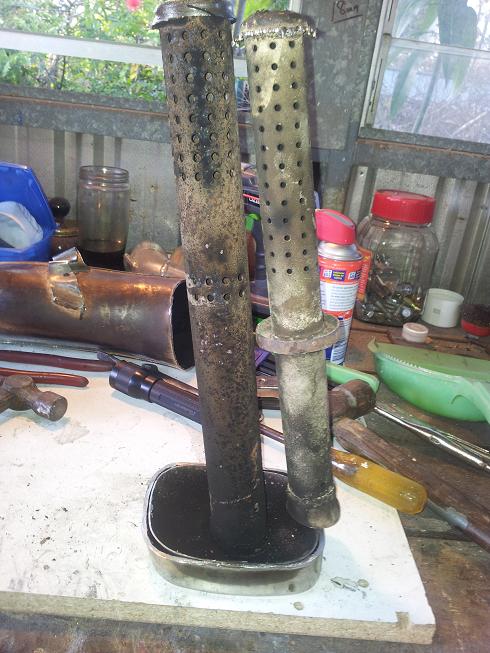 Here are all the bits ready to weld together.
Be interested to see how it sounds once its welded up.


Last edited by caferacer62 on Wed Oct 17, 2012 7:06 am; edited 1 time in total
__________________________________________________
Bert 2.0
Don't give in to the Black Dog!
"A Zorst, a zorst my kingdom for a Zorst"