rosskko
VIP

These are the details of the bike taken from some vin id site
Chassis number 6308802K100CJ
Vehicle code 0521
Series K589
Model K 100 88 (0521)
Body type ohne
Catalog model ECE
Production date 1988 / 05
Punched the VIN into RealOEM to get all the info on parts and I cannot find anything for the bike listed.
Not going to be doing a lot of riding till I get it all sorted.
On initial inspection it needs stuff.
That fairing is coming off. It is original Krauser, has a number stamped on the inside and the manual in the boot.
Sitting behind that thing is like listening to a shuttle launch. The wind is directed straight at the helmet. It is loud and relentless. May look at some sort of extra deflector to go on top. May not.
Come on up Halo. Got a spare bed, 2 dogs to cuddle, 4 bars of sunlight soap and enough steel wool to (add your own witty comment here. I am too tired)
Rear master cylinder seems kaput (German word Sean?).
Half way home opened the reservoir and it was empty. Not a drop. removed the boot at the pedal and it all came out.
Gearbox was getting klunky (another German word?) with heat and time.
Forks were very soft and dived a lot under braking.
Electrics seem fair. Lights work. Right indicator was turning on by itself in the rain, but it was a lot of rain and did not do it again after I pulled the switch off and wiped it with my shirt.
Brake indicator light was blinking on and off but only faintly. You could only see it in the dark.
Gear position indicator was flashing between the correct gear and any number between 1 and 5.
Tacho is happy doing just what the hell it feels like at the time. Seemed to settle at about 4.5k engine speed, but less than that it was up and down like tassels on a t..
That's about it for now. If anyone can find those elusive numbers for the headlight parts I would be happy. Email sent to Motorworks asking on availability.
Lets see if Bob does a better job of building this one.
rossco
Photos when I get home.
oh, as for the riding position? Col I think this one is for you.
Yes, those handle bars do come back to almost the filler cap. It is like steering one of those ride on lawn mowers with the handle that swings left to right.
Having said that, the riding pozzy and bars make full lock u-turns a breeze.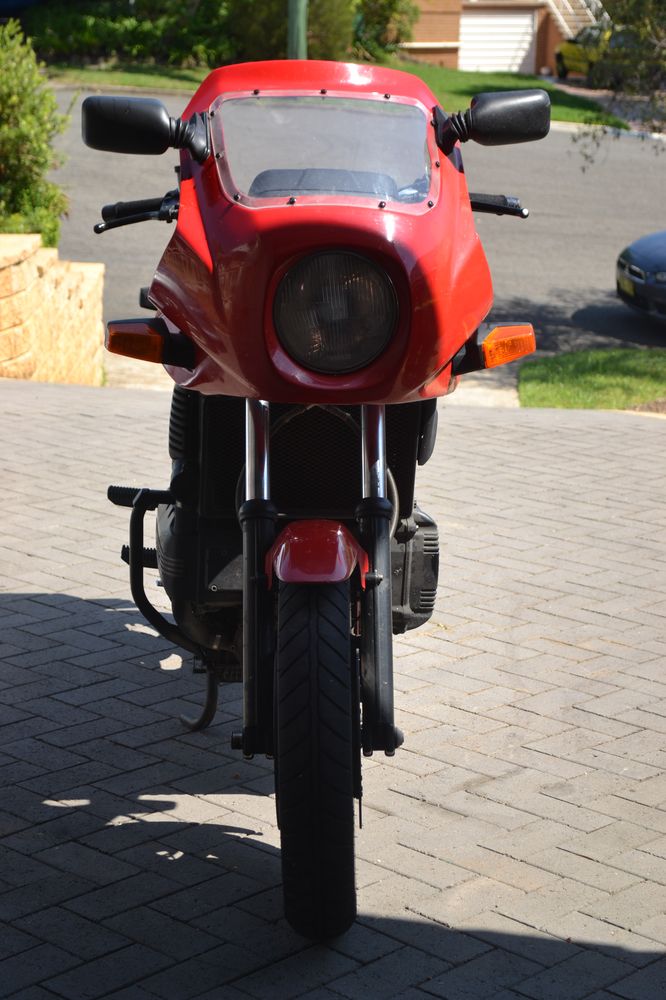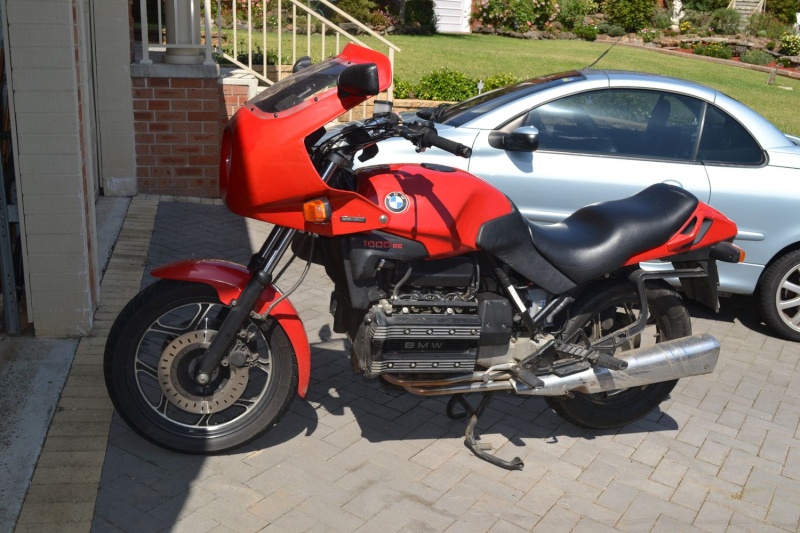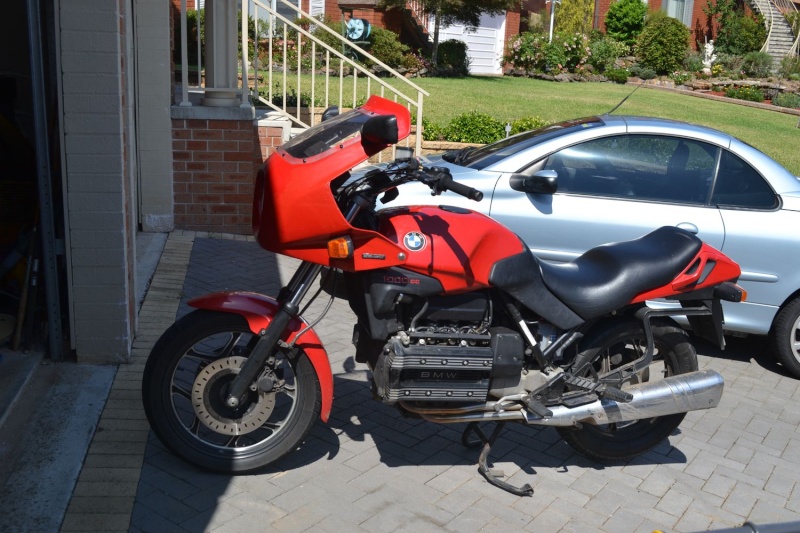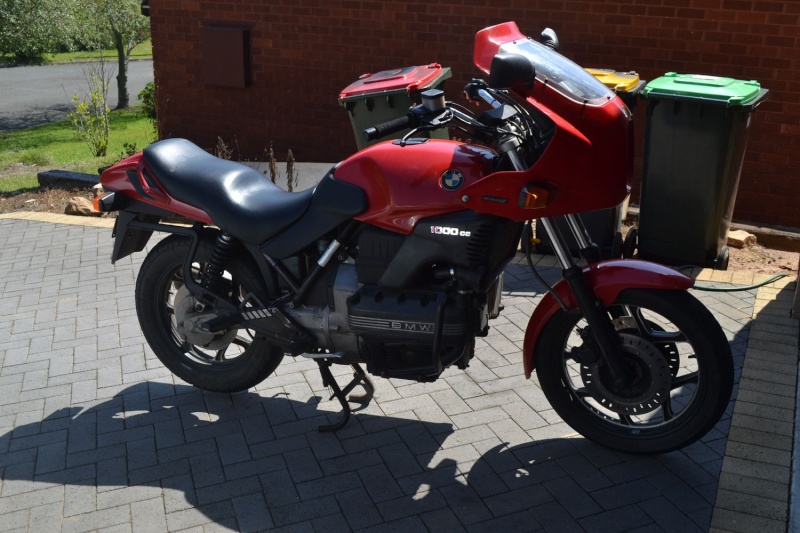 Hard to see, but the fairing is 2 colours of...lets call it red.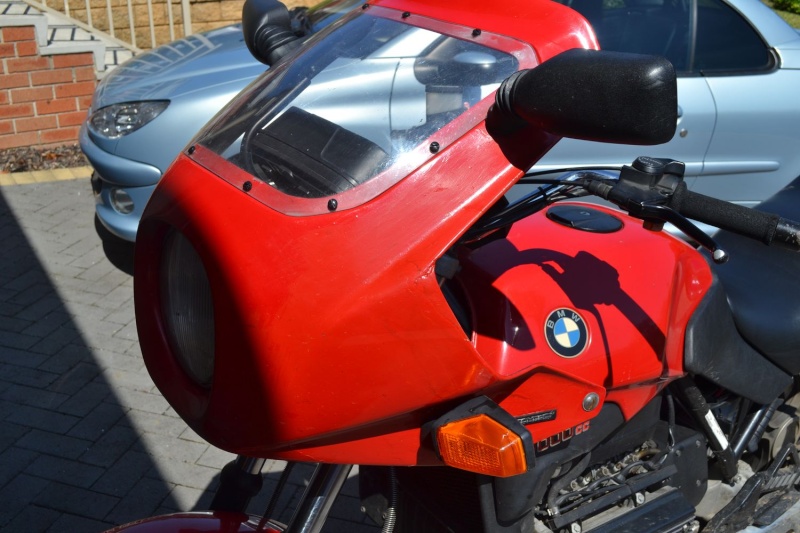 The fairing repair. Professional job.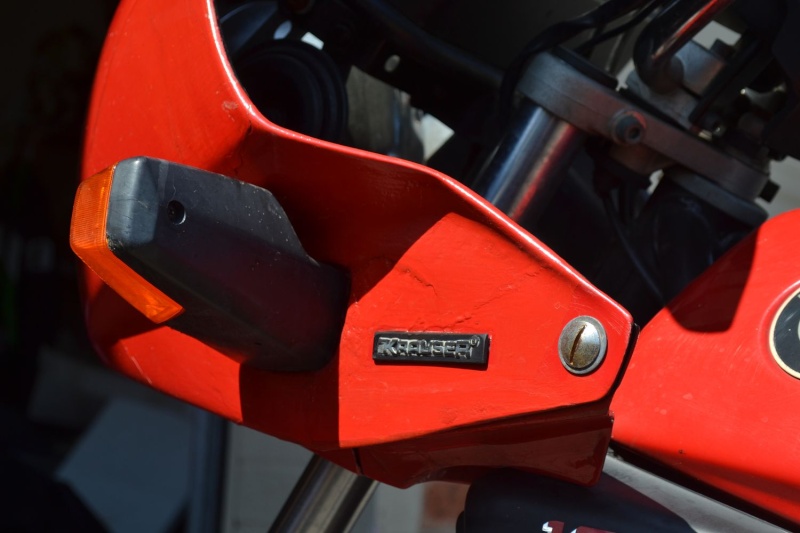 Previous owner had an off. Looks like it may have worn through the rocker cover. That is oil on the outside.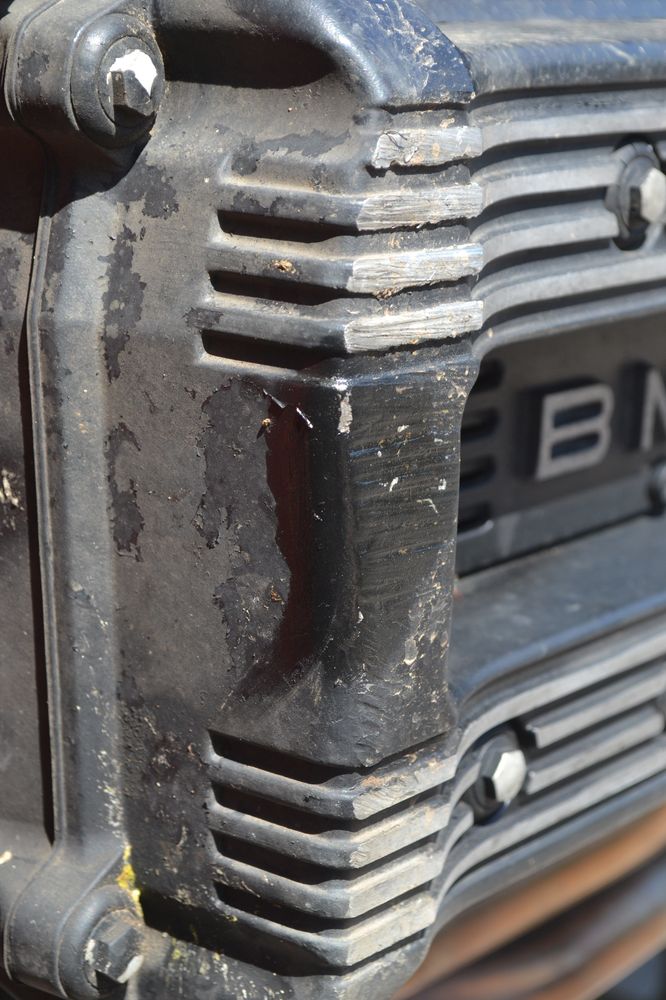 For those interested in the under parts of the seat, here it is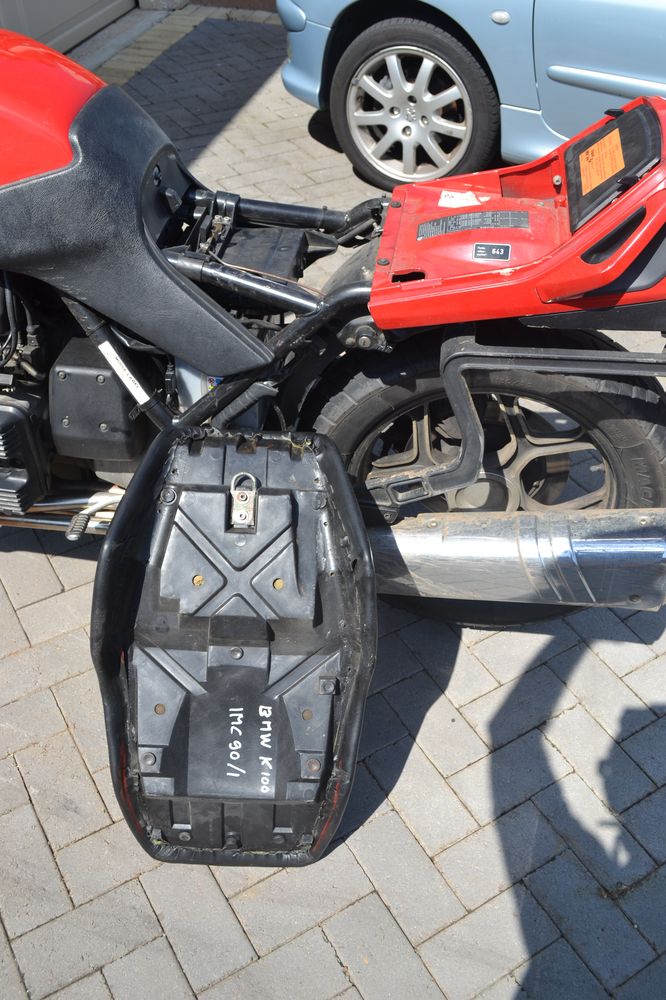 Last edited by rossco on Thu Jan 31, 2013 1:35 am; edited 1 time in total

__________________________________________________
1986 K100RT VIN 0093801K100RT with summer fairing for a northern visitor

Basic/2 6308802K100CJ  05/1988

K1100RS 0194321