Crazy Frog
admin
The K100 rt has a lot of storage for the tools and emergency supplies.
Here is what I permanently carry with me:
Apart from the original tool kit, I have the following items:
#1 3 feet of Iron wire
#2 Tie wraps
#3 Small pocket knife
#4 small side cutters
#5 Hand pump with CO2 cartridges
#6 tire pressure gauge
#7 Tire repair kit (plugs)
#8 Can of sealer/inflater
#9 Test light
#10 Electrical tape
#11 electrical wire
#12 fuses
#13 15 amps small circuit breaker. If you have a short, you could burn all your fuses before finding the problem. This small circuit breaker resets itself and you can continue to troubleshoot. After finding the problem, you can replace it with the proper fuse
#14 2 parts epoxy puty stick. (dries in a couple of minutes and become hard as steel)
#15 Small tube of gasket maker
#16 Emergency flashing LED light
#17 LED flashlight
I also have a spare clutch cable, 4 spark plugs and a liter of oil. A couple of rags, a bit of soap, a can of plexus to clean my shield and a small container of anti-fog paste to put on my windshield.
All these tools and supplies fit in the cowl, tool tray and glove compartments. For example, 1 liter of oil fits perfectly in the cowl over the tail light.
Since I am riding up to December (if the temperature is over 2 degrees Celsius or 35 Fahrenheit), During early spring and late fall I carry the following emergency supply:
The heating pads are chemically activated and produce a good source of heat. (good if you are stocked in the middle of nowhere.)
The emergency blanket is something that most hikers carry in their bag. For a 60" x 96" blanket, the weight is only 2.8oz and the size folded(vacuum packed) is about 7" x 4" x 1 3/4". This is a good in case of accident to keep an injured person warm until an ambulance arrives or to keep you warm when waiting for a towing.
When going on a long trip (more than 500km from home)
-1 set of HALL sensors
-1 ignition computer
-1 EFI computer
-1 ignition coil
These items are small and don't take a lot of room.
I also have these items clearly marked in my workshop, and if I break down I could call my wife and she could deliver them to me.


Last edited by Crazy Frog on Wed Sep 09, 2009 5:45 pm; edited 3 times in total
__________________________________________________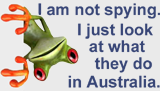 1986 k75, 1985 K100rt, 1985 K100rt/EML sidecar.