DeRodster
Life time member
I did about 120ml last evening in Wicklow.
Started from home nth of Clane, but route planner starts at Kill.
Initially nice sun, ran into rain at Aughrim, heavier rain at Rathdrum, in the clear by Laragh.
The road from Laragh to Holywood in MADE for biking....just lovely.
Home in the dark by 22.30.
No leaks in the gear and K ran like the well oiled machine that it is.
Roll on Sat and the North West 200 (Ulster GP)
Rod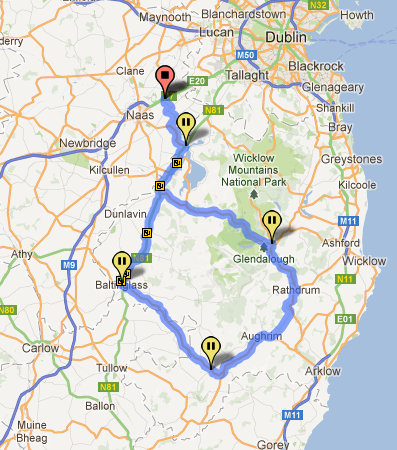 __________________________________________________
1992 K1100LT 6455194
1943 BSA WM20
1979 Yamaha DT-175
1974 Triumph 3TA / 5TA
1974 Honda 100
1969 Honda 50