sidecar paul
Life time member
A used clutch lever assembly arrived, from e-bay, in today's post. Well, for 9 quid it'll be a useful spare and I fancy doing a blue set for my blue solo.
Now, have you ever tried to remove the clutch switch without destroying it?
This one was pretty tight and after soaking with WD40, flat pliers still didn't make an impression on it.
The switch hexagon is 11mm AF and there's no way a normal box spanner (even if I had one!) will go over the connector to reach the hex.
My solution was to cut a short length of tube, about ½" bore and flatten the end in a vice to a bit less than 11mm. I then filed the end to make a two sided spanner.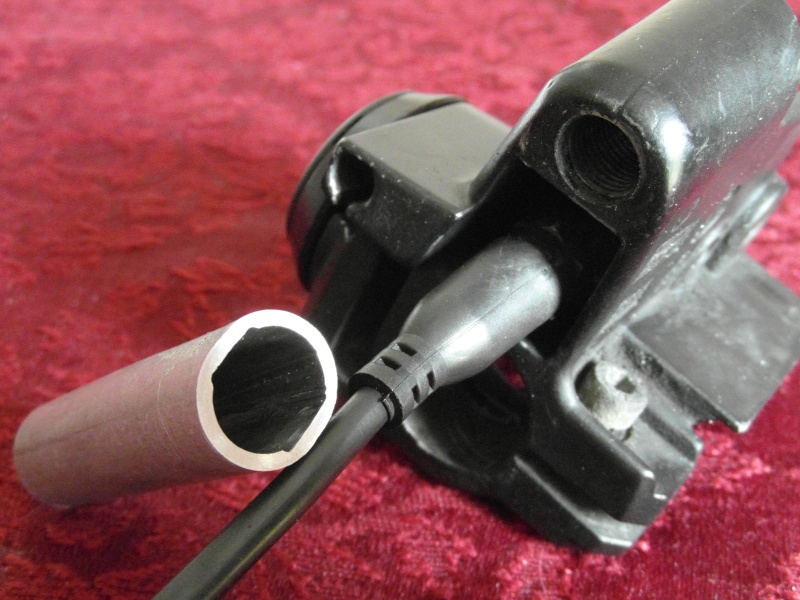 This then slipped over the connector, along the cable to reach the switch.
I had to grip the tube in the vice to get enough grip to undo the switch so maybe I'll drill a hole for a tommy bar in case I ever need to remove a switch while it's still on the bike.
There may be a proper tool for doing this, but if you're stuck this tool is pretty easy to make and it may save a few curses.
Cheers,
Paul.

__________________________________________________
'84 K100RS (0014643) (owned since '85), 86 K100RS (0018891) with Martello sidecar (built as an outfit in '88),
'51 Vincent (since '67),'72 Montesa Cota (from new), '87 Honda RS125R NF4 (bought 2015) 
....No CARS never ever!