Comberjohn
Life time member
As I sit writing this the wind is blowing and the rain is coming down. Glad we got that one right!
Hope the four guys heading back down to Cork today are ok.
Here's a few of my snaps. Lets see others.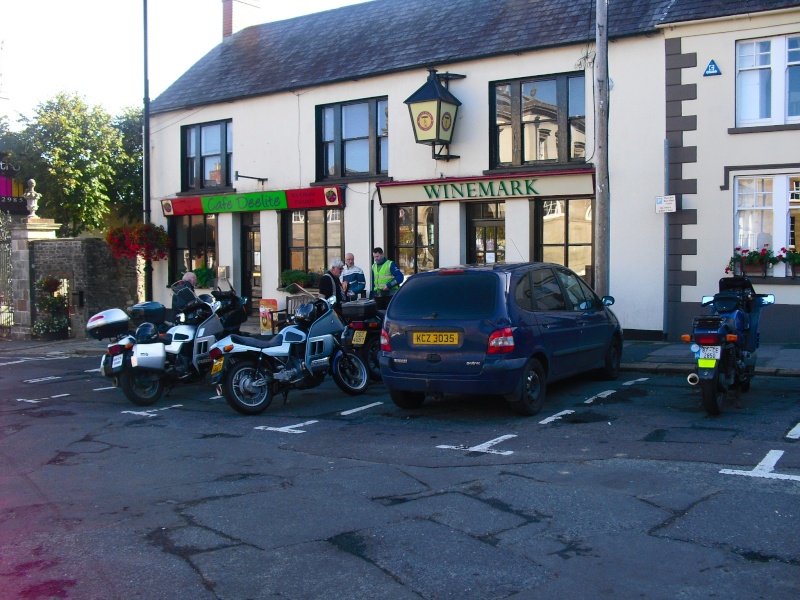 Meet up at Hillsborough for the obligatory Ulster fry.
Deer's Leap on the Ulster Grand Prix circuit.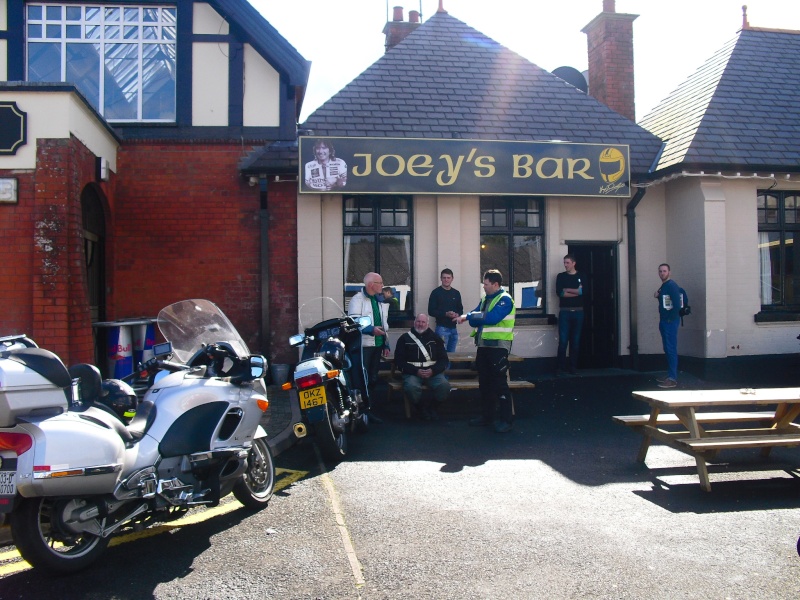 Joey's Pub in Ballymoney. Couple of his bikes on display & lots of pics but otherwise disappointing.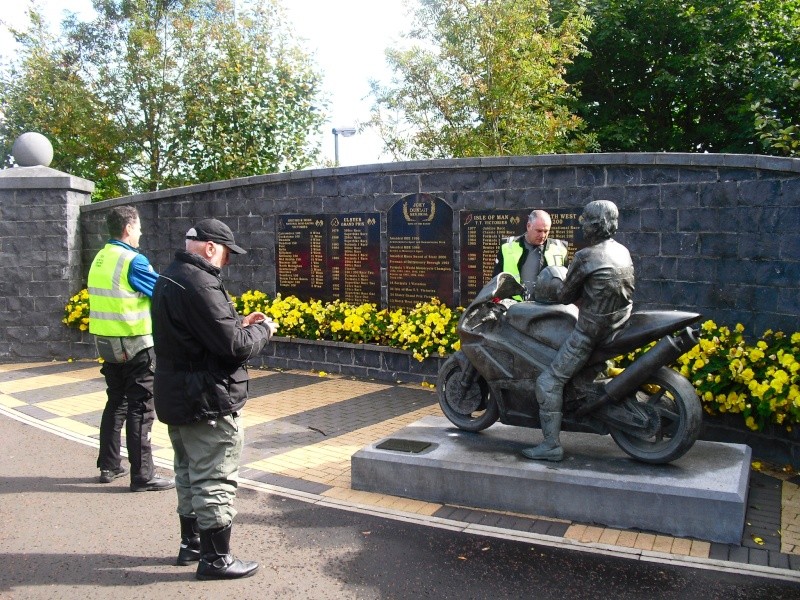 At Joey's memorial. 
Robert Dunlop's Memorial Garden is next to Joey's. Makes you think was it really worth it?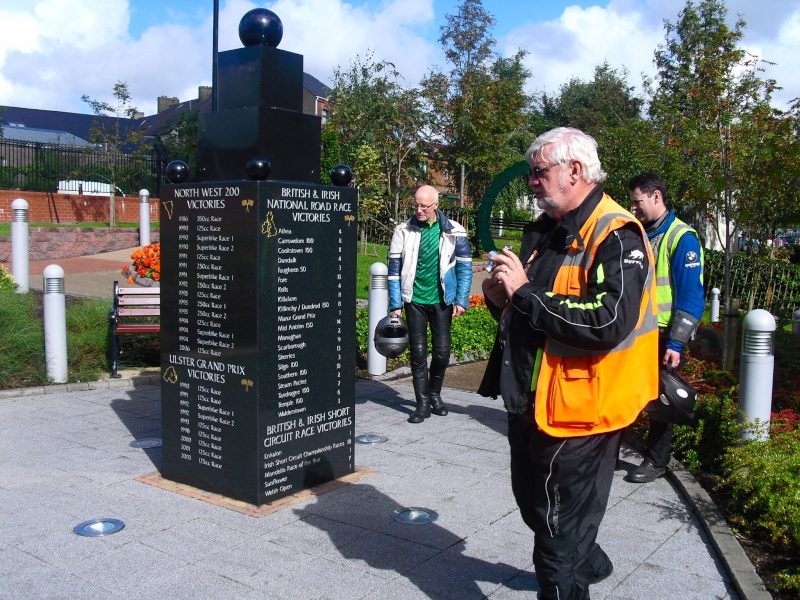 Mark, John & Fintan in Robert Dunlop's Memorial Garden.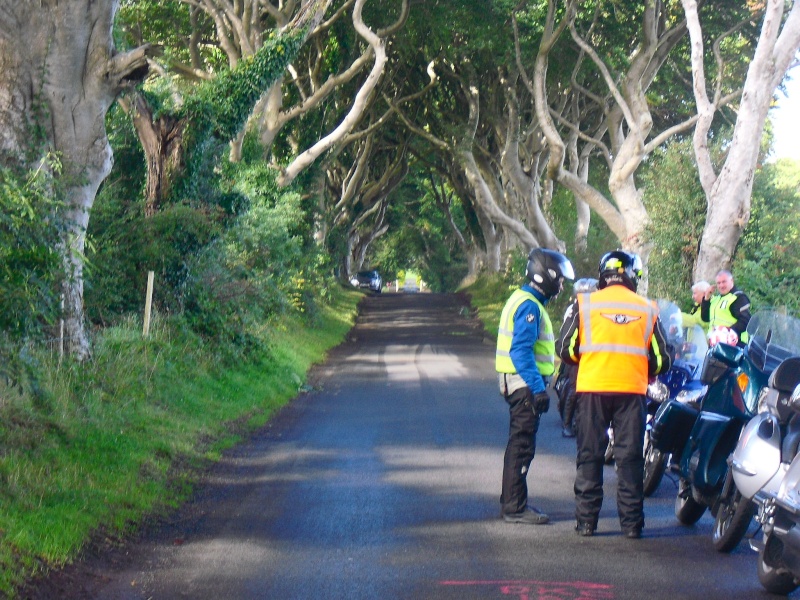 And this is us on the drive up to Hogwarts. Sometimes known as The Dark Hedges.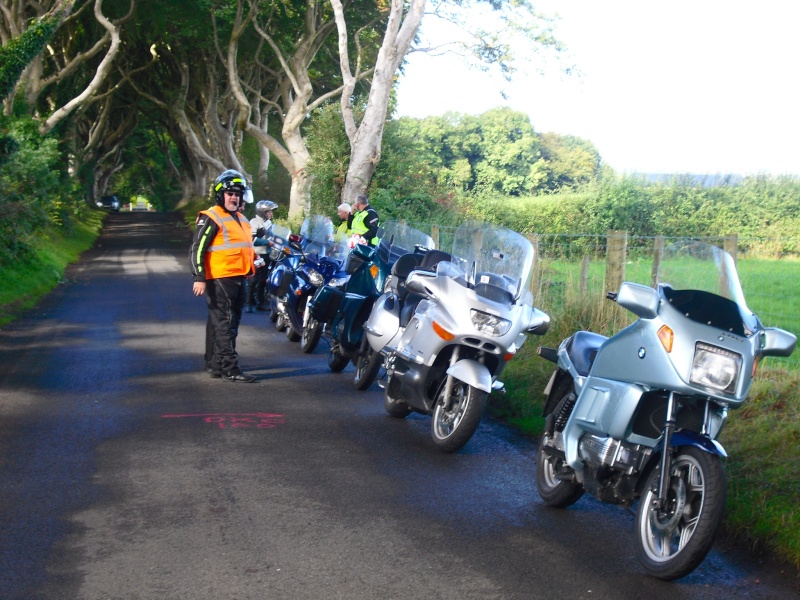 Put this one up because my K looks just sooo nice in it.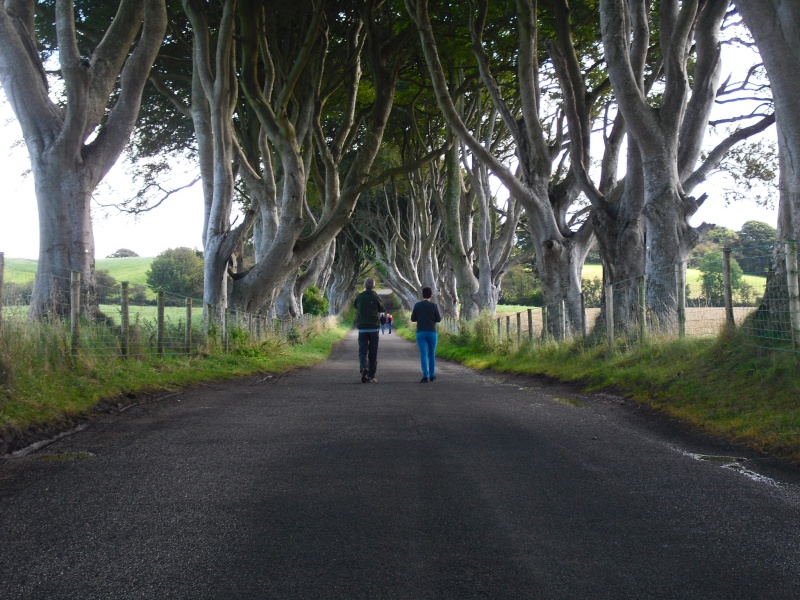 Scary eh? For the Americans as its near Halloween.(Which they pinched from us.)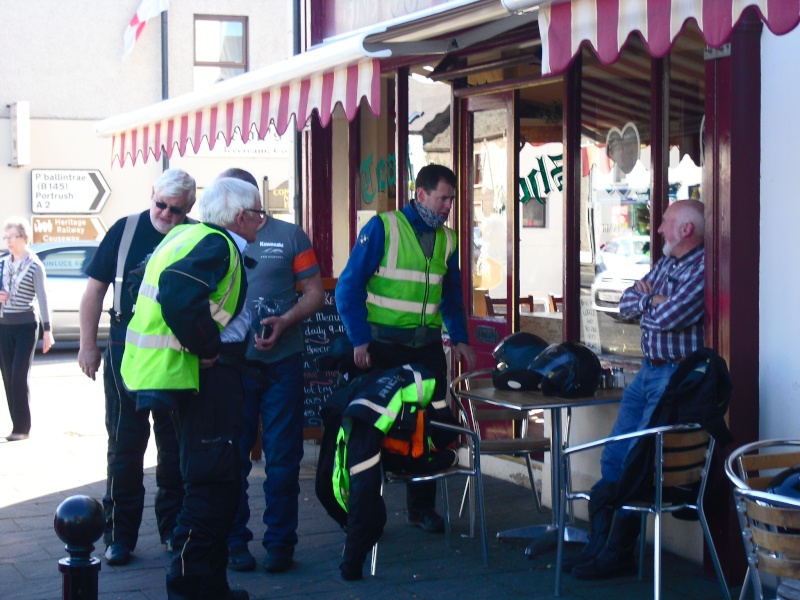 After lunch in Bushmills. Getting Cork men to stop talking and get moving is like herding cats.
At the whisky distillery in Bushmills. No free samples but money was spent!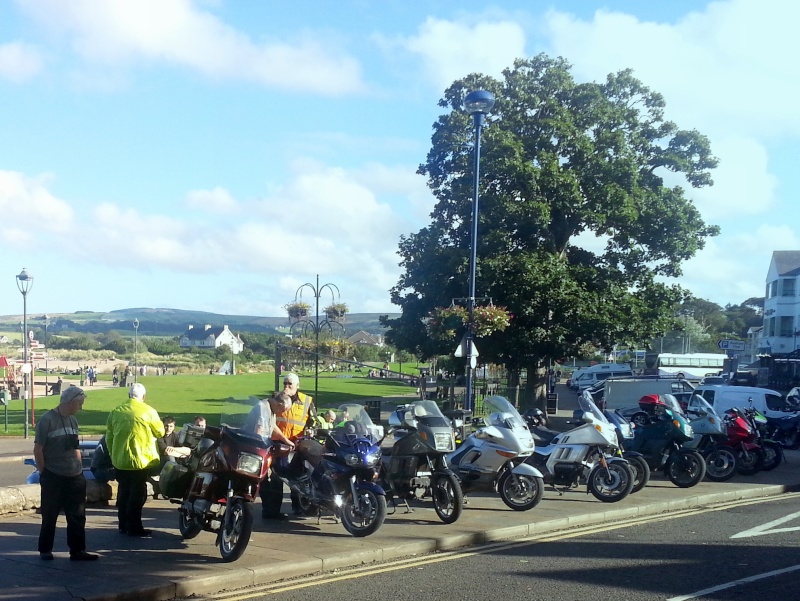 Finally, an ice cream in Ballycastle before we headed down the Antrim coast road and on down to Kilkeel. Total trip was about 240 miles.

__________________________________________________
Life is not a rehearsal.
2010 VFR 1200F DCT 
2010 R1200GS(gone)
1986 K100 Silver(gone)
2012 K1600GT(gone)
1984 K100RT Madison Silver(gone)
1989 K100LT Stratus Grey(gone)
1984 K100 Red(gone)