escodsm
Silver member

Greetings from Providence, RI! Bike: 1987 K75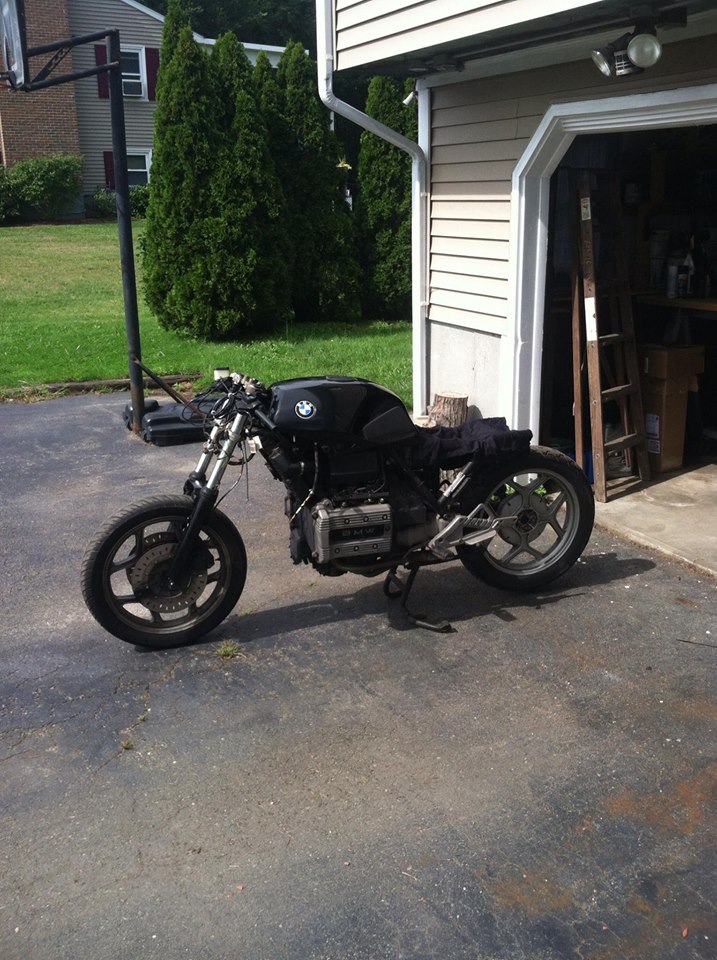 My name is Steve, and this is my 2nd K bike.  They were twins actually, one for parts - one for riding.
I sold the stock one two months ago for mortgage money :/
The parts bike however, I want to build into a Café Racer (Which I call "Koffee Racer") and I have all the parts (I think) that I'll need.  Being over zealous I bought these parts before starting the bike.....
...That is what brings me here.  Twofold purpose: learn what I can from the best, to get this one the road - and maybe locate the previous owner.  It's a CT bike and I'm looking for papers.  I know that it's legit, I bought it together with the running K from a trusted source - who just happened to lose the last reg/title.
I'm having issues starting the bike, which has been stripped of the instrument cluster, headlight, signals, tail lights.  I understand that a missing cluster will cause issues (Thanks to this very forum)
...I originally stole the starter relay FROM this bike, for my "Good" bike last year.  But I bench tested the current one and it works like it should.  It was once welded shut but I unstuck it - the contact came off with it - don't know if that could be a serious problem or not.
I am a technical writer/computer programmer and am 35 yrs old, married with 3 great kids.  I'll start a new topic with my technical issues with the Koffee Racer.
Thanks again for accepting me, and I look forward to talking with you all!
Steve Cordeiro


Last edited by escodsm on Sun Oct 06, 2013 8:45 pm; edited 1 time in total (Reason for editing : I originally stole the starter relay FROM this bike, for my "Good" bike last year. (Wording made it sound like I stole it from elsewhere))