sidecar paul
Life time member
As we're getting towards the end of this year's camping weekends and I haven't bored you with many reports so far, I thought I'd tell you about the 23rd camp in 2013.
Heading up to Newton-upon-Rawcliffe, just north of Pickering, I was on the A614 when my friend Alf on his 30's Brough Superior outfit was coming the wrong way and waving frantically to me as he passed. I turned round to be told by Alf that the traffic had come to a standstill some way ahead, so a quick change of route saw us both heading towards York and onto the A64.
This is the Brough parked in Pickering last Saturday. Used as a bike should be used.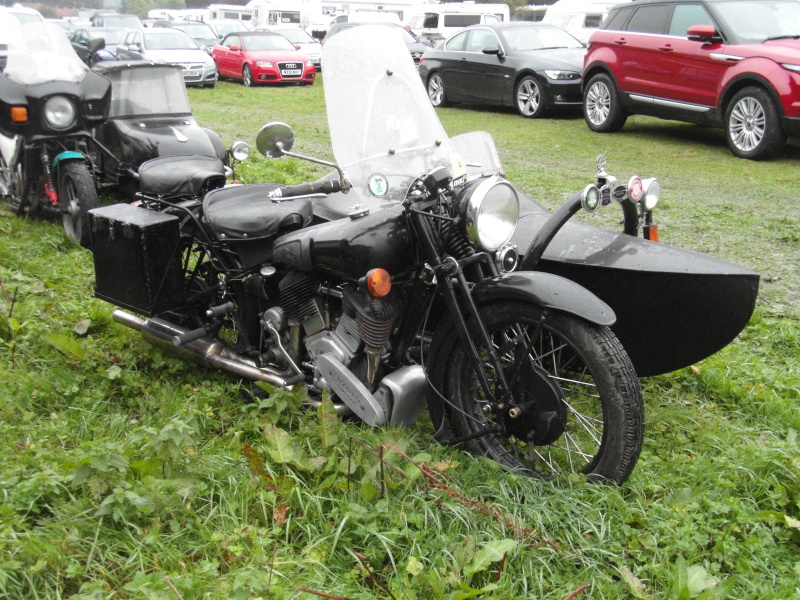 The main reason for going to Pickering at this time is the town's 40's weekend. Thousands of people dress in 40's costumes, many military, and the North Yorkshire Moors Railway runs steam trains between Pickering and Whitby with stops at Levisham, Goathland and Grosmont. Each village has it's own 40's theme, with Levisham renamed as Le Visham, a German occupied French town.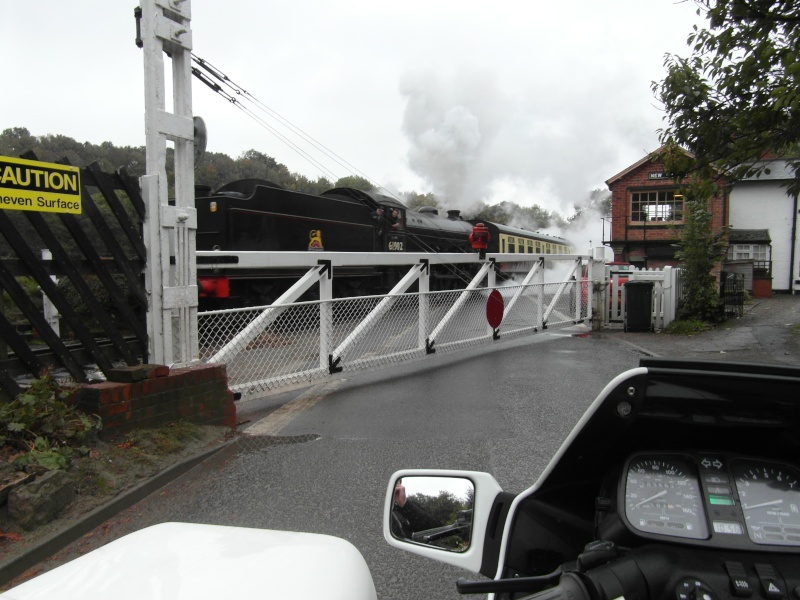 It is quite a spectacle, but it does get a bit crowded, this is the High Street.
I do sometimes wonder if the people who 'play' dressed in their military outfits, really appreciate the true horrors of a real war.
After an hour or so wandering around the town, it was time to get away and enjoy the isolation of the moors.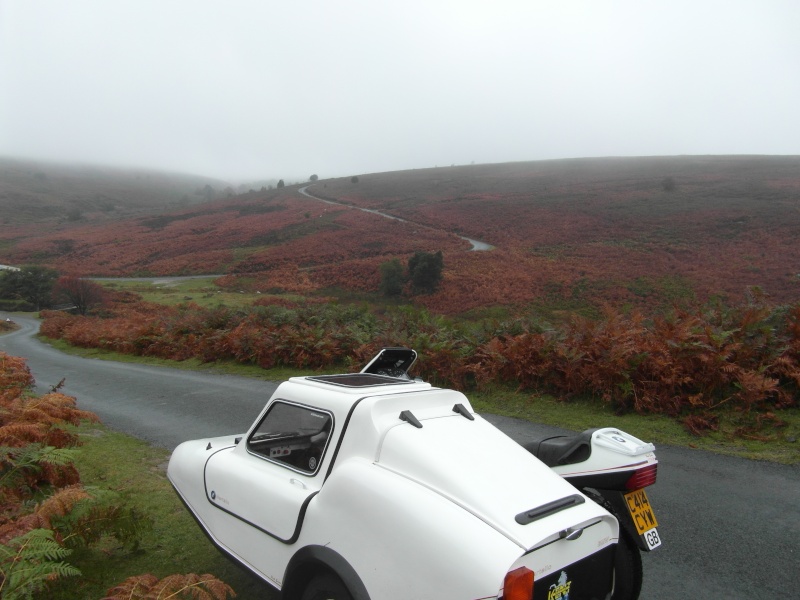 Yes, it was a bit wet and misty, at the top of that road visibility was down to 15 yards (metres?) or so, but it was still a good way to spend an afternoon......and appreciate my Pinlock visor!
As usual with these get-togethers, the company guarantees enjoyment even if the weather doesn't behave!
My tent weighed about 10lbs heavier than normal when I packed it on Sunday..........but it's all dry now and ready for next weekend at Harmer Green.
Paul.

__________________________________________________
'84 K100RS (0014643) (owned since '85), 86 K100RS (0018891) with Martello sidecar (built as an outfit in '88),
'51 Vincent (since '67),'72 Montesa Cota (from new), '87 Honda RS125R NF4 (bought 2015) 
....No CARS never ever!