floyd
Life time member
All of the following pics have been posted before, but in the name of narrative, and consistency, here they are again...
Some quick pics of the 'source material'
The Blue one (with me riding it and looking stoked) is the 84 RS that (at this stage) will donate its engine and other drive line components (maybe, maybe not)
The other parts laid out are either the 85 RS or the 86 LT.
The silver one that is half together is the 1100 that Im taking the front end, throttle bodies, injectors and output shaft from.
The K1100 is actually an LT. Must have been crashed because the fairing has been removed and a single head light fitted. And it seems to be a spotlight of some sort that has had its mount welded onto the cut down front fairing mount. Its can be tilted up and down and left to right - just a single pivot mount point. Will post pics soon, as the K1100 is stored at a mates farm in Dural.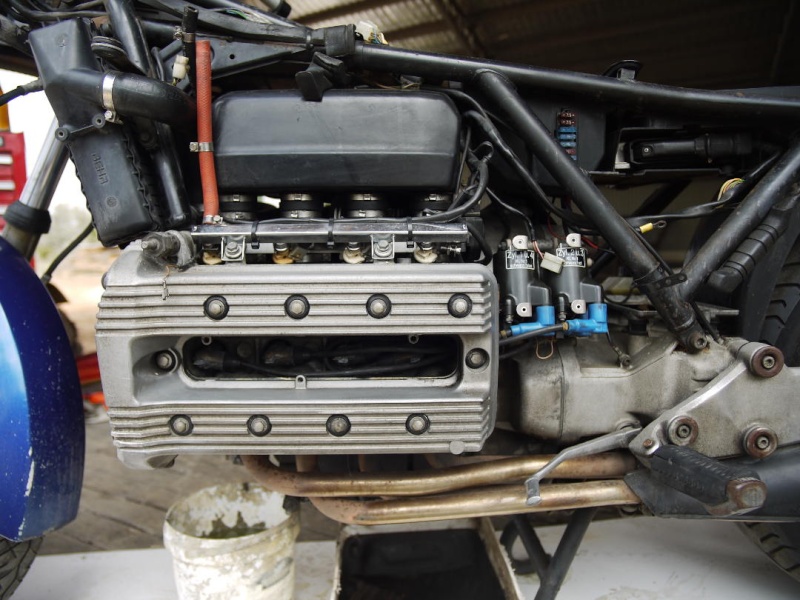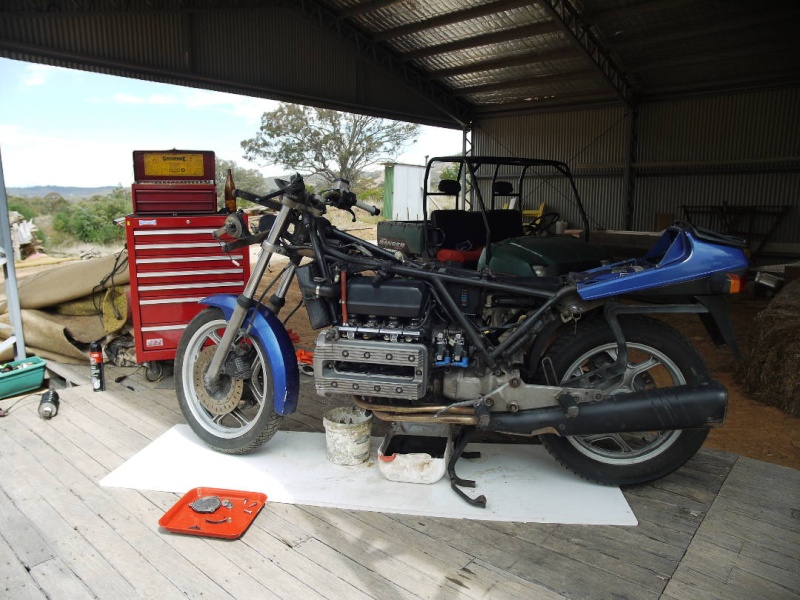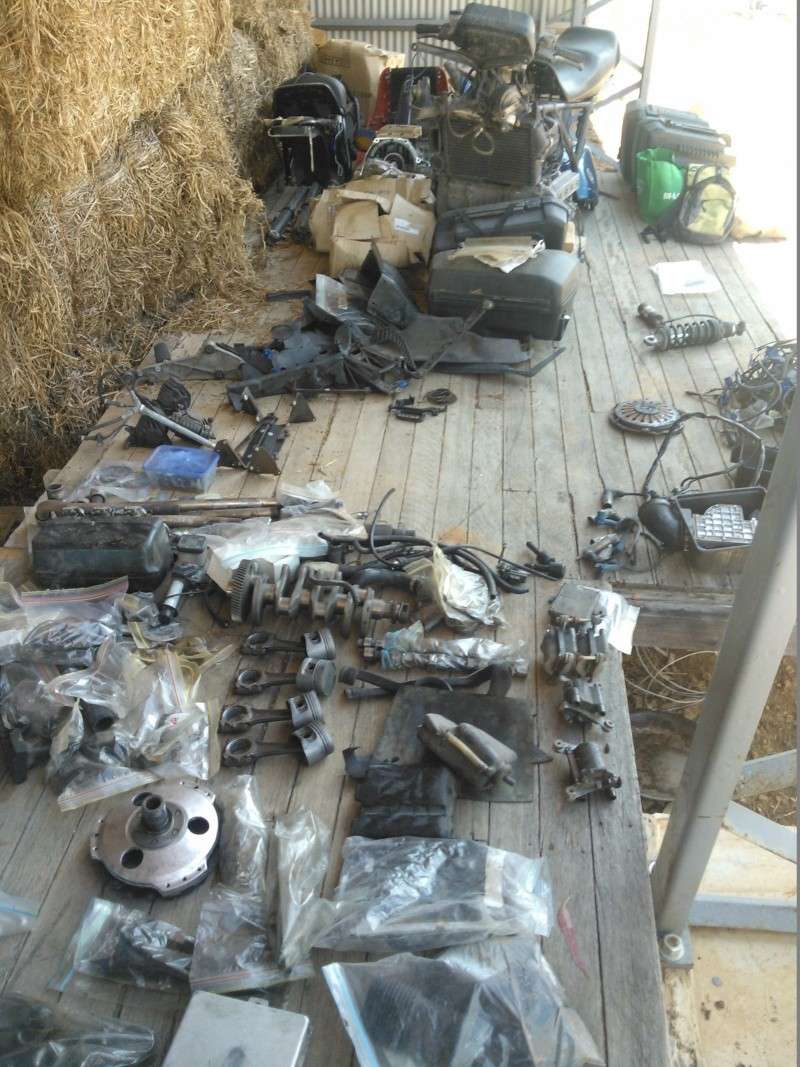 K1100
K1100 throttle bodies etc

__________________________________________________
K100 with lots of K1100 bits - mongrel of a thing...