Bigsax
Gold member

I recently removed my lower fairings and have been a little worried about the unprotected radiator, so I made a shield for it.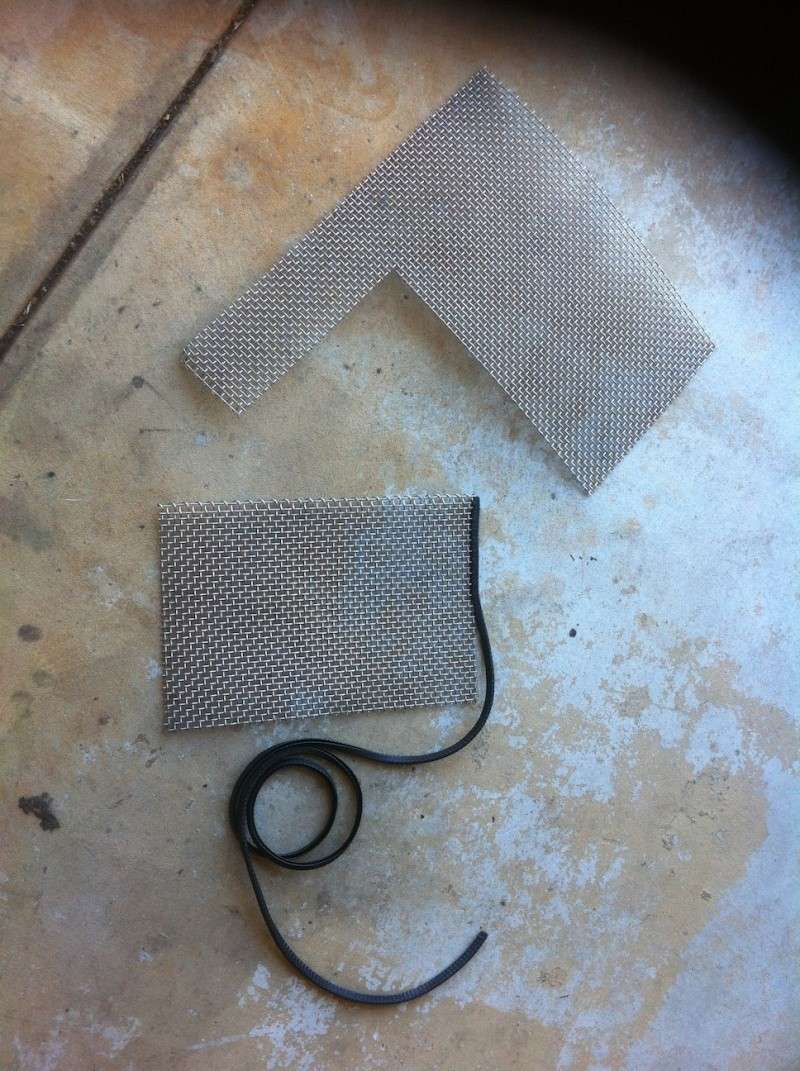 I got some stainless mesh and cut it 260mm x 350mm.
I then put some pinch trim around the edges and just for extra buffering I put some rubber grommet buttons on it. Actually not needed as it turned out.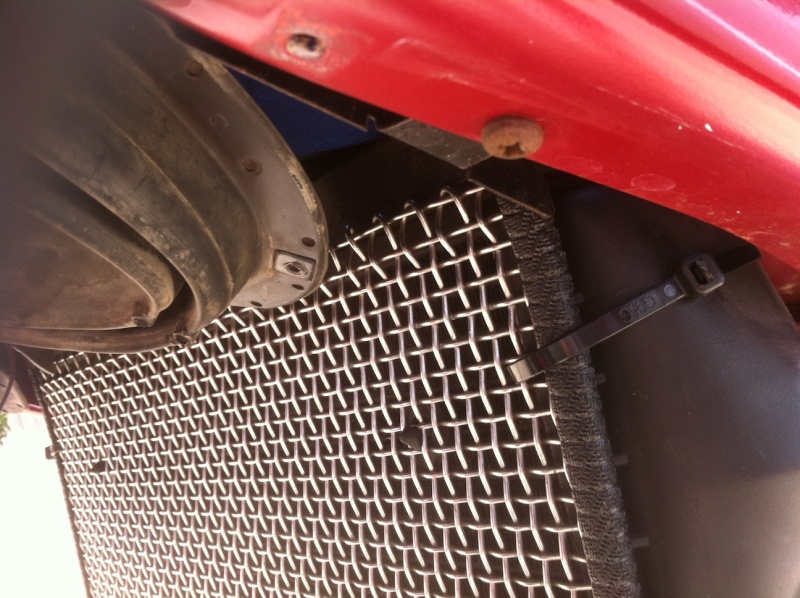 I fixed it to the radiator with some cable ties.
I tried to keep the cable ties out of sight by tying at the bottom not the sides.
I am pretty happy with the results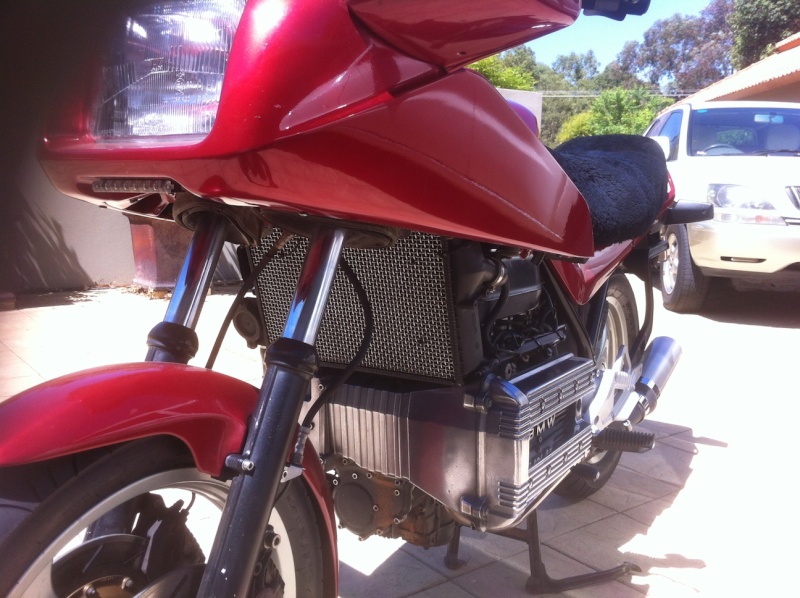 I have enough material left for one more about $20. PM me if you are interested.
__________________________________________________
I stole this image, let me know if you want it back.