Ringfad
Life time member
Living in Dublin, Ireland and being asked to attend a work meeting in Glasgow, Scotland I decided this was a perfect opportunity to take my K100RS 16v for its first major run.
Also having two UK based sisters (York and Newcastle) I thought I could get in some family time.
So I set of on Friday from Dublin on the 13:30 fast ferry to Holyhead.
Unfortunately I had to use main roads to get to my first destination York but did manage to get a detour to Conwy Castle in Wales.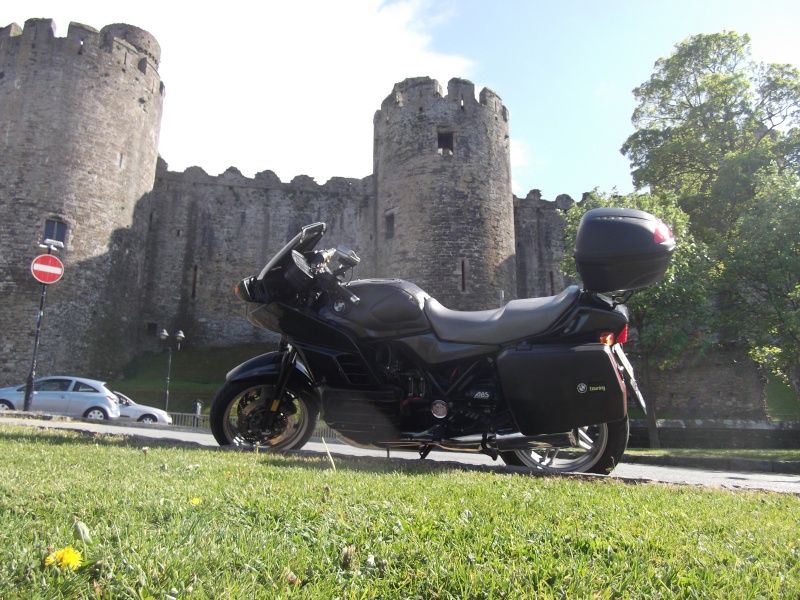 Overnighted in York then on Saturday I headed towards Newcastle on much better motorcycling roads.
Some nice stops on the way.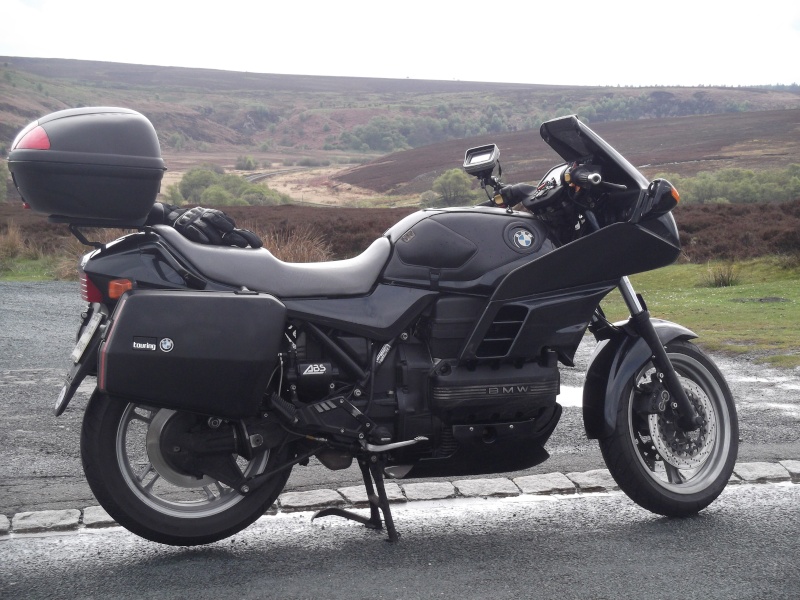 Whitby Abbey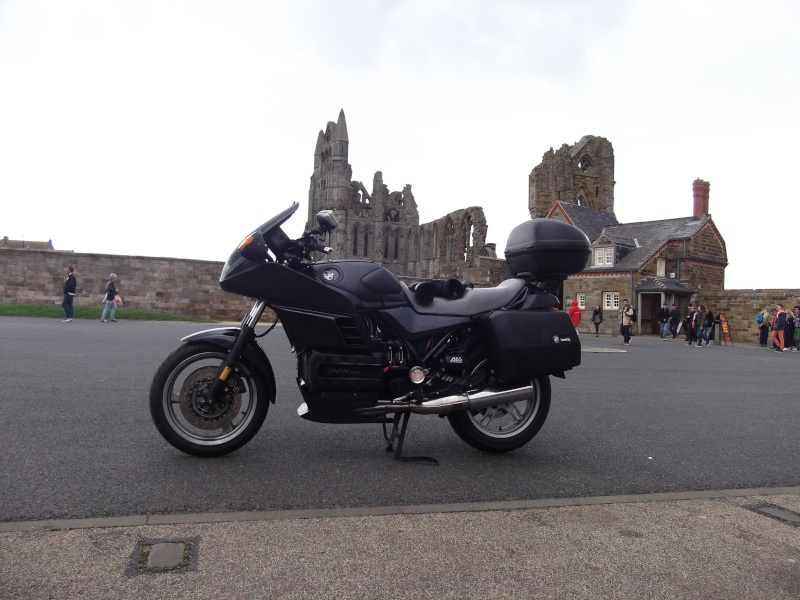 The rain started in Whitby so I headed northwards through the Tyne Tunnel (which is free for motorcyles  

 ) and overnighted in Bedlington.
Sunday morning I managed to visit The Lady of the North
http://en.wikipedia.org/wiki/Northumberlandia
 but was not able to bring bike past the car park.
Then headed towards Edinburgh via the Coastal route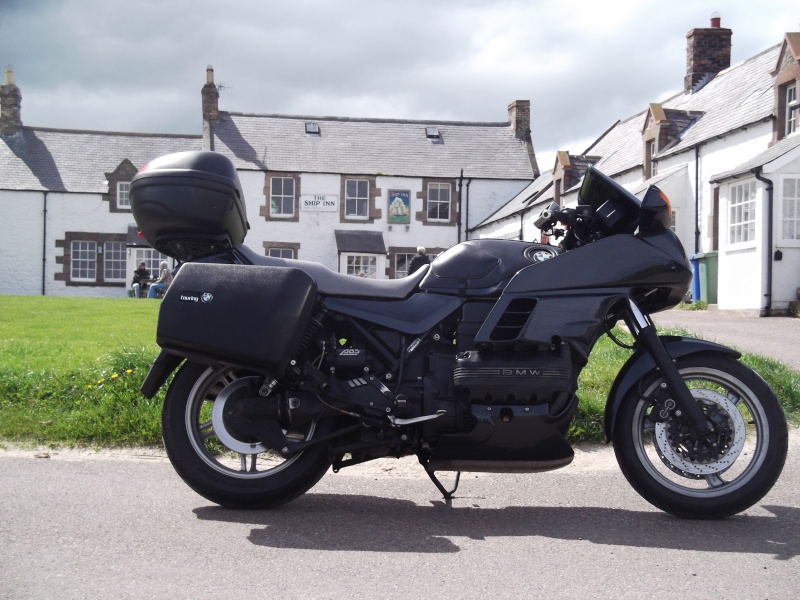 Got to my accommodation in Edinburgh but left the bike to explore. 
Spotted this in the middle of Edinburgh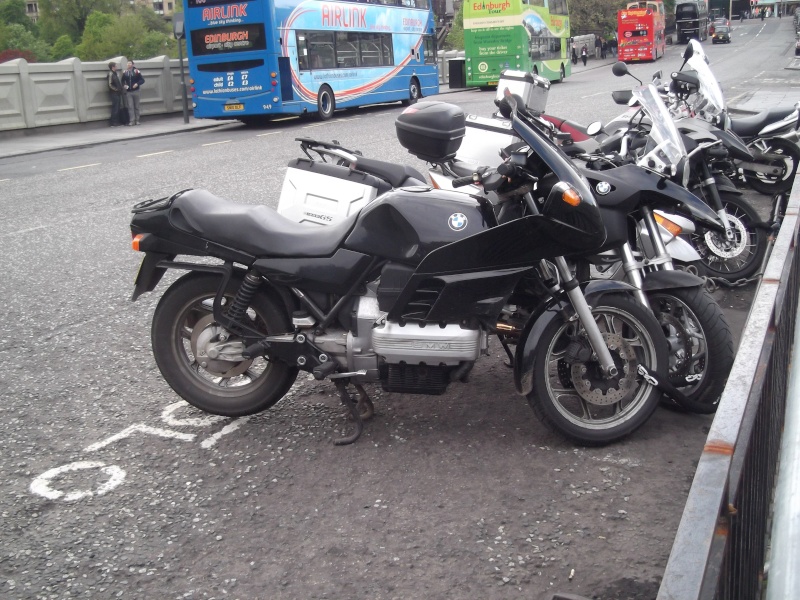 Monday morning I headed to Glasgow for my 2 day work meeting.
Tuesday I set off for Cairnryan and the boat to Belfast
This picture was taken on the west coast of Scotland but also shows Northern Ireland in the distance.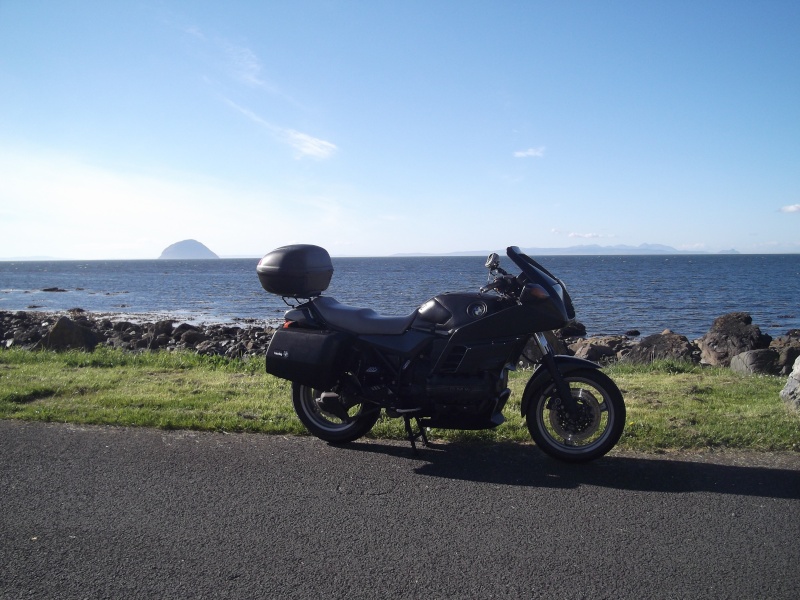 Then Belfast back to Dublin - tired but satisfied. The K had no problems and performed faultlessly.
__________________________________________________

 K100RS Style Black 1987 105K Km     
K1 Black 1993 51K Km     
 K1100RS Red 1993 70k miles 
K100 16V Black (ex ElectricMonk)